BMW Releases an M8 GTE Electric Car for Kids
For the future racer.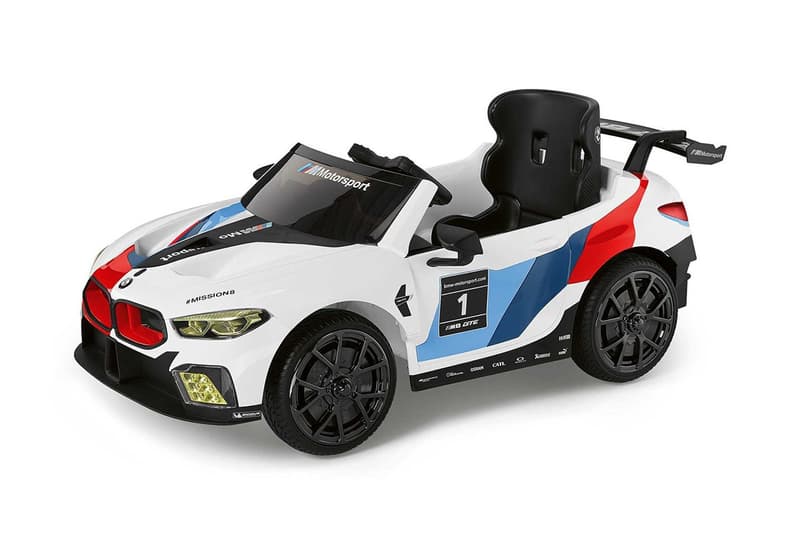 BMW has just released a new electric kiddie car as part of its 2020 lifestyle collection. Taking the form as a children's version of its powerful M8 GTE flagship, the toy car features a full racing paint job with decals appearing over its white surface.
On top of acting as a scaled-down version of the actual car, details like the yellow tinted headlamps, GT wing, and replicated sound effects help further the toy car's likeness to the real deal. The toy car is able to reach speeds of 2.5 mph and can drive up to 2 hours on a 12-hour charge. The kiddie M8 GTE electric car will be sold at European dealers in the coming months for a price of $295 USD.
For more design news, Medicom Toy drops a colorful Harley Quinn BE@RBRICK.