WWE WrestleMania 36 Shatters Viewership Records
An unexpected success.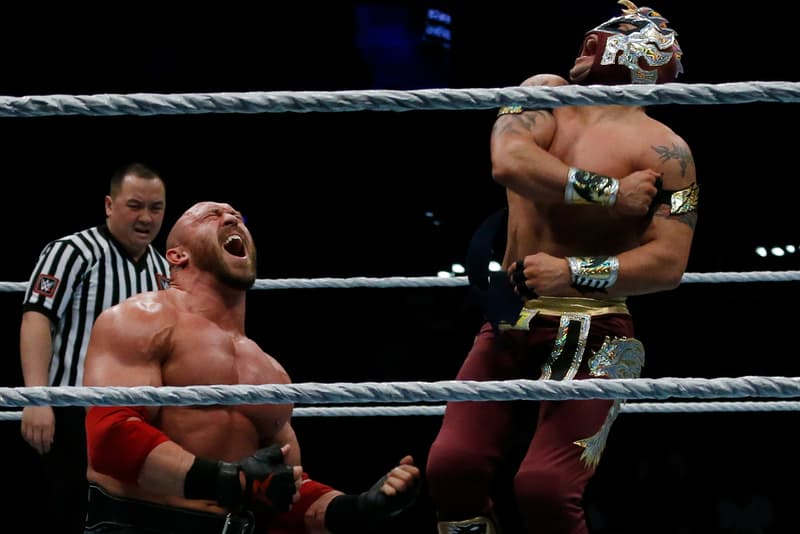 Adapting to the restrictions brought on by the Coronavirus (COVID-19), the WWE held its major WrestleMania 36 in its Performance Center in Orlando, Florida without fans. Despite talks that the professional wrestling organization had lost some of its luster without fans in the audience at its weekly Monday Night Raw, NXT and Friday Night SmackDown shows, the annual event was a major success.
Aside from shattering viewership records, WrestleMania 36 also saw the most social media interactions for a single WWE event. According to the WWE, the two-night show saw a 20 percent year-over-year increase across its viewing platforms.
A formal press release read, "In addition to WrestleMania becoming the most social event in WWE history, WWE set WrestleMania Week viewership records with more than 967 million video views across the company's digital and social platforms including WWE Network, WWE.com, YouTube, Twitter, Facebook, Instagram, TikTok and Snapchat, an increase of +20 percent year-over-year. Additionally, a record 46 million hours of content was consumed by fans in the week leading up to WrestleMania 36, an increase of 28 percent.
The WWE is set to continue taping shows for Monday Night Raw, NXT and Friday Night SmackDown without fans until further notice.
In case you missed it, Tony Ferguson and Justin Gaethje are now set to fight at UFC 249.