Verdy Introduces New Character With Coloring Page Release
Something to do at home.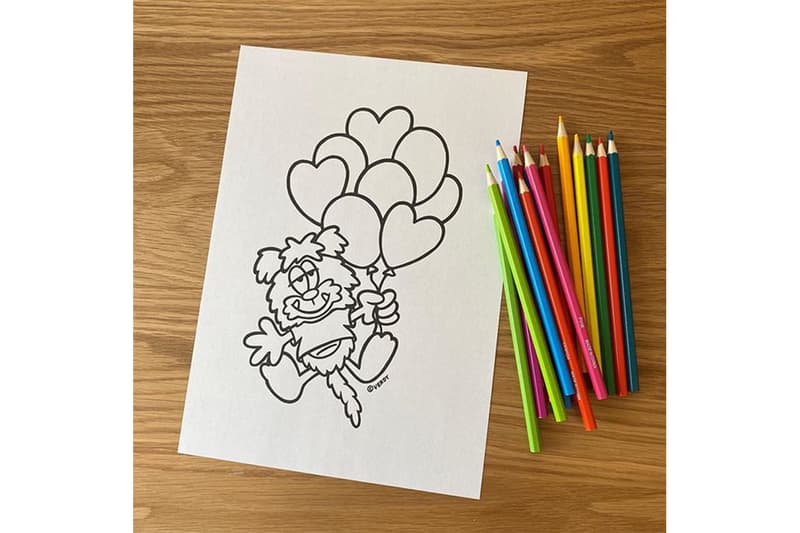 Looking to help entertain those staying safe at home, Verdy recently released a free coloring page.
Introducing a new character, the release is meant for people of all ages and delivers a sense of optimism amidst the Coronavirus (COVID-19) pandemic. Following Verdy's usual playful aesthetic, the new character is seen holding a bundle of balloons and wearing a T-shirt. Available in square and US letter sizes, the graphic can be printed or colored on a tablet device.
Verdy's coloring page is available now for download and catch some takes on the new character by fans below.