Legendary Soul Singer-Songwriter Bill Withers Has Passed Away
The iconic "Ain't No Sunshine" and "Lean On Me" musician was 81.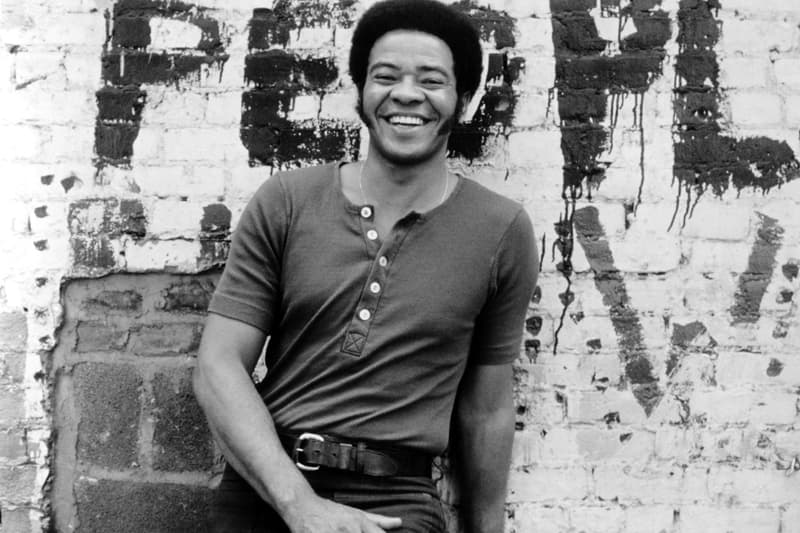 Three-time GRAMMY winner Bill Withers has died of heart complications per the Associated Press. The celebrated soul singer-songwriter was 81 years old.
Known for his iconic hits "Lean on Me", "Ain't No Sunshine" and "Lovely Day," Withers got his musical start surprisingly late. He overcame a fairly prominent stutter when he was young. After he enlisted in the Navy at 17 and spent nine years in the service, he moved to Los Angeles where he worked numerous blue collar jobs on factory lines while painstakingly shaping his music at night. Withers signed to Sussex Records in 1970 when he was already 32 years old. Then in 1971, he produced his debut album Just As I Am which featured a cover of The Beatles' "Let It Be" with a gospel-fused organ backing. The LP also boasted "Grandma's Hands" and the seminal "Ain't No Sunshine" which entered the American lexicon by being featured in countless films and turning into a ceremonial wedding staple. It peaked at number two on the Billboard charts.
In 1972, Withers returned with Still Bill which earned him his first number one single for "Lean On Me" on both the soul singles and Billboard Hot 100. "I bought a little piano and I was sitting there just running my fingers up and down the piano. In the course of doing the music, that phrase crossed my mind, so then you go back and say, 'OK, I like the way that phrase, "Lean On Me," sounds with this song,'" he told SongFacts in a 2004 interview. Still Bill also introduced the world to "Use Me," the second hit single of the record that debuted at number two on the Billboard charts. The album was an essential listen for its bluesy funk and soulful ballads.
After Sussex Records folded, Withers moved his music over to Columba in 1975. His music was often infused with an addicting optimism, and that was no more apparent than on his 1977 hit "Lovely Day." He leaned into his pop sensibilities and was a force to be reckoned with even in the early 80s with "Just The Two Of Us," a collaboration with Grover Washington Jr. He retired from the music industry in 1985 after feuds with his label. Withers was inducted into the Rock And Roll Hall Of Fame in 2015.
"We are devastated by the loss of our beloved, devoted husband and father," his family said in a statement released by the Associated Press. "A solitary man with a heart driven to connect to the world at large, with his poetry and music, he spoke honestly to people and connected them to each other. As private a life as he lived close to intimate family and friends, his music forever belongs to the world. In this difficult time, we pray his music offers comfort and entertainment as fans hold tight to loved ones."
His discography is worthy of more than just a revisit. Bill Withers is survived by wife, Marcia, and children Todd and Kori.
We're deeply saddened by the passing of legendary singer/songwriter Bill Withers: https://t.co/U2cFeJM1SW pic.twitter.com/GtqL4mvAG7

— Recording Academy / GRAMMYs (@RecordingAcad) April 3, 2020