Tesla's New Update Removes Hal 9000 'Sentry Mode' Graphic from '2001: A Space Odyssey'
Many speculate it's due to rights issues.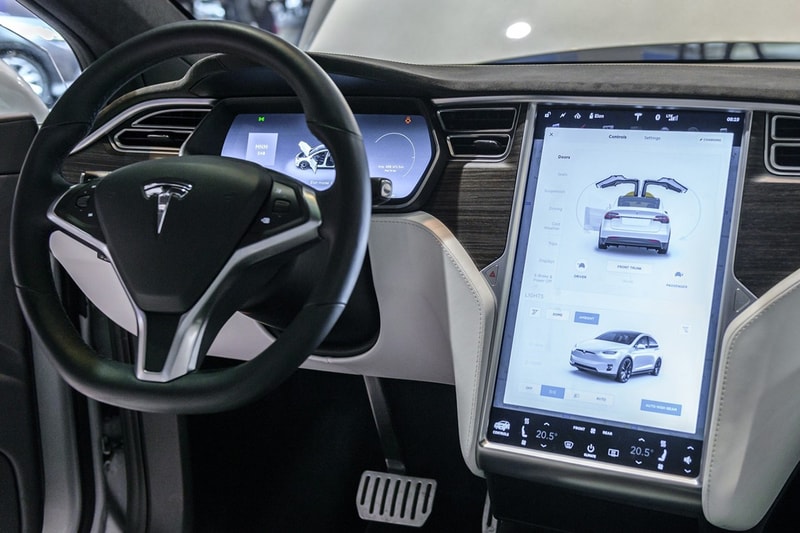 Tesla is removing the 2001: A Space Odyssey HAL 9000 graphic from its newly revamped "Sentry Mode" security camera feature.
The upcoming software update will use an updated graphic that many fans online say looks similar to the current lights from Valve's critically acclaimed puzzle game Portal.
Sentry Mode, which originally arrived last year, uses the vehicle's external cameras to power the Autopilot assistance feature. When someone is attempting to break into or cause damage to the car then the HAL 9000 graphic will flash and begin taking footage, which has lead to many arrests for would-be carjackings.
Many speculate the change in graphics is due to its usage rights not being cleared by MGM. This isn't the first time something like this has happened to Tesla and CEO Elon Musk, as the company also added Atari's Pole Position game before removing it due to unresolved rights issues.
In other Tesla news, the company demonstrates how it makes ventilators using parts from its Model 3.
And to bring it out of the comments, MGM has spoken and HAL9000 is forbidden (those pesky IP rights). There are new sentry mode icon and the full screen image. pic.twitter.com/ROJkNtLttt

— green (@greentheonly) April 4, 2020