Rich Brian Talks Creative Freedom and New Single "Bali" With Guapdad 4000
"I don't see the people telling me to rap in a deep voice anymore."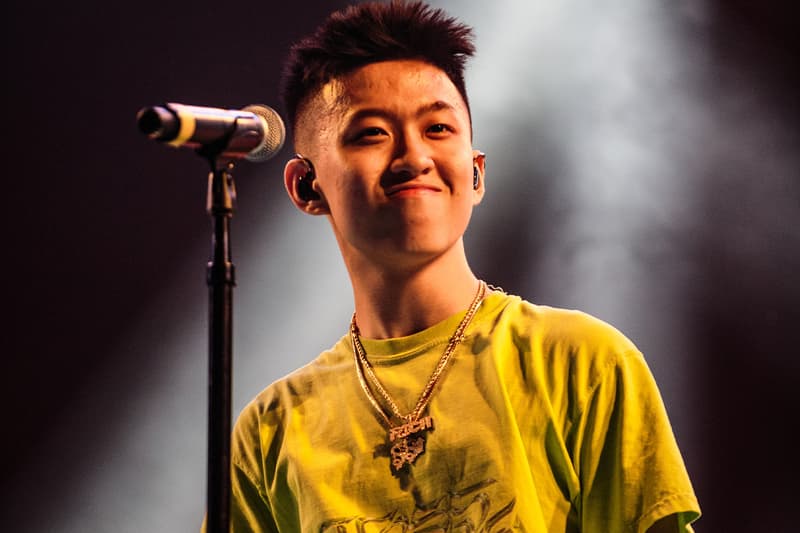 Rich Brian has enlisted Guapdad 4000 for his newest single, "Bali." His first official release since July 2019's The Sailor, the catchy track hears the 88rising mainstay's deeper foray into melodic rap, accompanied by flowing lyricism from both sides.
While Rich Brian hasn't done too many collaborations, the versatility of Guapdad 4000 made him the ideal feature. Reaching out was fairly easy as the two already followed each other on Twitter, and they started working on the track around February 2020. "It was really easy to collaborate with him because he was open to changes and everything. He'd send me his version and would ask what I thought of it," Brian said. He continues, "Usually when you collaborate, people would just send you their parts and they're kind of like, "Take it or leave it," you know what I mean? But Guapdad was very down to collaborate and take notes and stuff like that, so that was really cool."
There's been an evident change in Rich Brian's flow since he first entered the industry, and although we only got a full taste of his singing abilities on The Sailor cut "Drive Safe," he continues to incorporate that aspect of his voice to push his growth as an artist. "Bali" is a strong indication of his sheer musical development, and at only 20 years old, his undeniable talent and constant hunger to one-up himself will only continue to push him forward.
Rich Brian spoke to HYPEBEAST about his newfound creative freedom with singing, his own experiences in the stunning island of Bali and how he sees to improve himself in the future.
"Bali" takes on a more melodic-rap approach, and we heard more of this style in The Sailor. You're definitely more confident in exhibiting your singing voice, so how do you hope this style will help you expand your music?
I think singing more these days is definitely going to give me more creative freedom. A long time ago, I would make a song and force myself to sing a certain way because I felt like that was what the people wanted, and because that's how people kind of know me as. Every time I get a little too sing-y, I'd always get kind of shy and be like, "Okay, this is too different sounding. It's not me enough," and that's a mindset I had to let go of because, and I didn't realize this, it was holding me back a lot creatively.
Now that I feel like that whole part of my voice has been established, it's not weird anymore when I do it. If I want to make a rap song, I can do it. If I want to make a full-on ballad, I can also do it, and people aren't going to look at it in a weird way.
I think the process definitely takes time in terms of introducing it to people. "Glow Like Dat" was the first song that I kind of sang in and started to get melodic, and a lot of people were like, "Yo, what the f*ck is this auto-tune sh*t, we just want the rap back." But after a while, a lot of new people were finding out about it, and a lot of people who didn't know who I was came in with a fresh perspective and they really liked it. At this point, all I see are the people who say positive things about it. I don't see the people telling me to rap in a deep voice anymore.
Bali is a well-known tourist destination. Do you have any memorable experiences in the area yourself?
As a whole family, we went there by car when I was just a kid. That was my first time in Bali and I was really young. I've only been there without my family once, so that's when I kind of got to experience it with my friends and my brother. It's a very touristy area but it's beautiful. It's always fun when I go there so I was like, "I'm going to use this as a metaphor and just let people know where I'm from."
Aside from being open to changes, what else do you look for when you collaborate with someone?
I really like it when it's just a fun thing, you know? It's not too serious because you make the best music when you have fun. I think it's just people who are down with communicating — good communication is key to everything.
Can we expect "Bali" to appear in an upcoming EP or full-length project?
As for now the song is just a single. I'm currently working on a lot of music, but right now it's just been making music and not really thinking too much about where I put it or how I'm releasing it. I make things and if I like it, I'll put it out.
Now that you're in the headspace to release more loosies rather than a compact project, how do you hope your upcoming material will differ from songs on The Sailor?
Every time I make new music, my goal is to just be better. If you're talking in the context of a new album, I would be looking to improve more lyrically.
Every time someone asks me how I think my music is going to go in the future, I don't sonically know just because sound is always changing, and genres are changing so quickly. But what I do know is that I'm always looking to be better lyrically. I feel like a lot of people have said that I've improved on The Sailor compared to Amen, which is really nice to hear, and that's something I want to continue to do in every album.