Shing Yin Khor Recreates 'The Artist Is Present' on 'Animal Crossing: New Horizons'
Along with other art pieces by Robert Smithson and Barbara Kruger.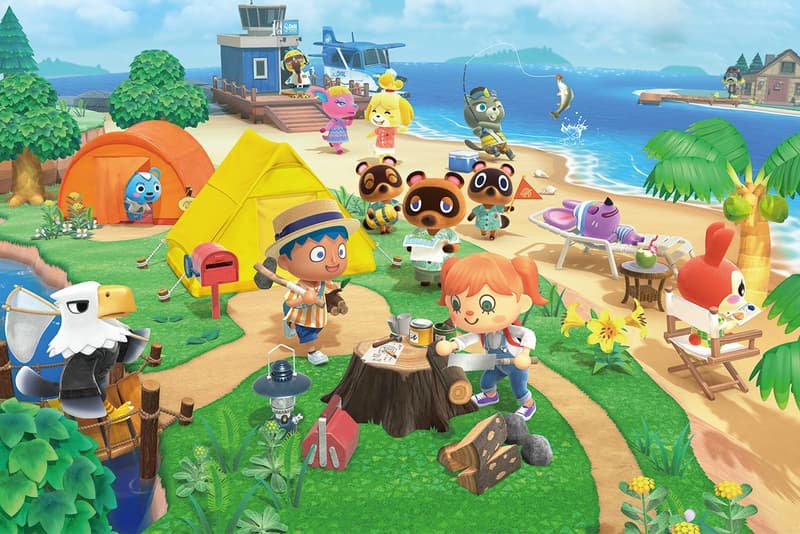 The island of cartoonist and installation artist Shing Yin Khor on Animal Crossing: New Horizons is now home to some of the most famous art pieces recreated on the popular Nintendo Switch game.
Recreating iconic works such as Robert Smithson's Spiral Jetty, Barbara Kruger's Untitled, Christo and Jeanne-Claude's The Umbrellas, Khor makes the most of Animal Crossing's restricted gameplay. "Animal Crossing only has very limited customization and interaction options, so there are significant restrictions on which art pieces can actually be replicated within the game," she said in an interview with artnet. "It is more of a conceptual exercise than a technical design one."
One of the highlights on Khor's island, however, was her recreation of Marina Abramoviç's 2010 performance piece, The Artist Is Present. Following in the footsteps of the original groundbreaking piece, Khor publicly invited her followers and fellow Animal Crossing gamers to visit her island, where they could virtually sit across her for an hour. "I think The Artist is Present in Animal Crossing especially resonated with people in this particular time where we are so isolated from other people," she said, referring to the closure of many establishments and self-isolation protocols in the time of the coronavirus. She continued, "Lots of people said that the experience was surprisingly emotional.… The simple act of sitting in a chair and staring at another person without speaking is still a moving experience, even if mediated by the internet and a video game."
In related news, more Nintendo Switch consoles are on the way amid global shortages.
I know lots of people can't get in, but I can assure you it is exactly what you might expect. pic.twitter.com/2DNlel1RKx

— shing yin khor (@sawdustbear) March 31, 2020
suck it, christo. #AnimalCrossing #ACNH pic.twitter.com/0j2YNoPCBF

— shing yin khor (@sawdustbear) March 31, 2020
screw you, Blathers, imma gonna build MoMA. #AnimalCrossing #ACNH #NintendoSwitch pic.twitter.com/fIsOXloFyb

— shing yin khor (@sawdustbear) March 28, 2020