R.A. The Rugged Man Recruits Ghostface Killa, Masta Killa & Kool G Rap for "Dragon Fire"
A lyrical massacre.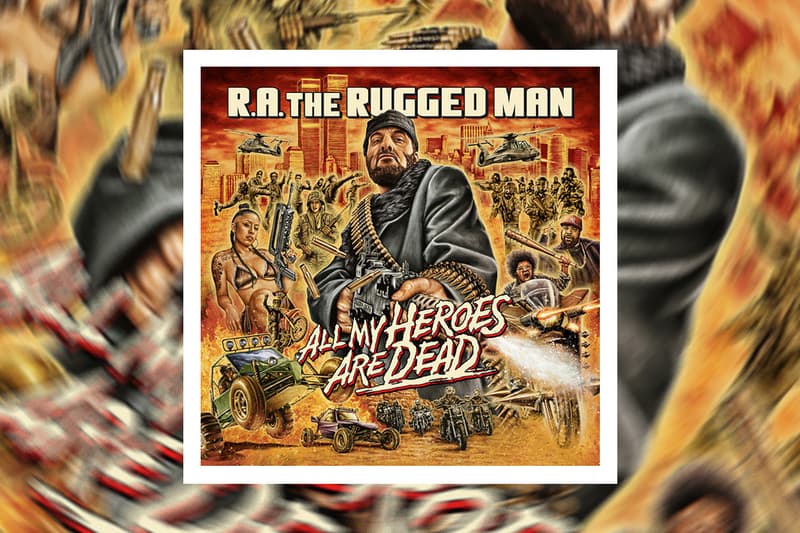 Ahead of the release of his forthcoming album, All My Heroes Are Dead, New York-based rapper, screenwriter, and director R.A. the Rugged Man has shared the final single from the forthcoming project. Aptly titled "Dragon Fire," the track is a masterful take on the locale's guttural boom bap sound, tapping a slew of fellow NYC heavyweights like Wu-Tang Clan members Ghostface Killah and Masta Killa, mafioso rap pioneer Kool G Rap, and reggae artist Xx3eme.
On the track, R.A. continues to showcase his hard-nosed flow and bars, flying over Shroom's uptempo boom bap backdrop. As is expected, Ghostface delivers a lyrical massacre as he drops off a characteristically-hard verse. Masta Killa follows him up with a similarly brisk verse, furthering the track's notable Wu-Tang flair. Kool G Rap doesn't shy away from flinging out some ridiculous wordplay, either. "Fill a stadium, baby Damien/I'll sell a weapon to an Iranian, then I'll sell a Russian uranium," he raps.
You can stream "Dragon Fire" below.
For more new music, watch House of Pharaohs' new music video for "AM to PM."