Take a Look at Paul Altieri's Complete Rolex Stella Dial Collection
Rich colors framed by a fluted bezel.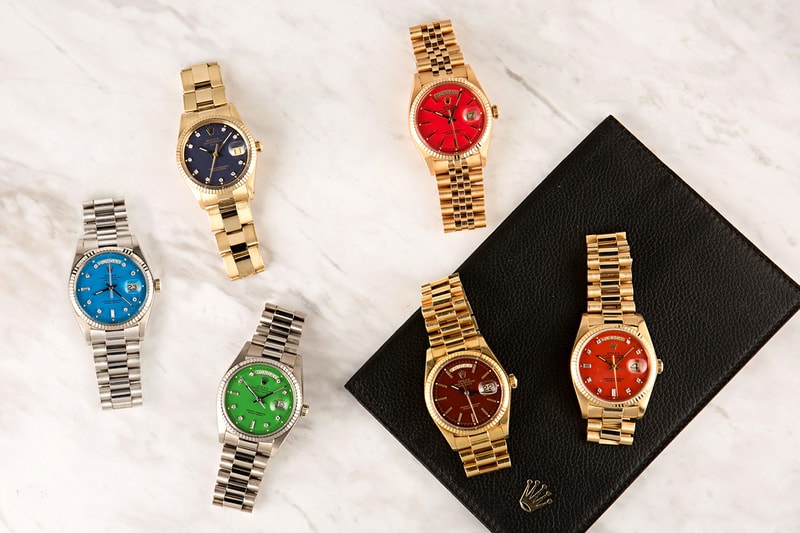 1 of 8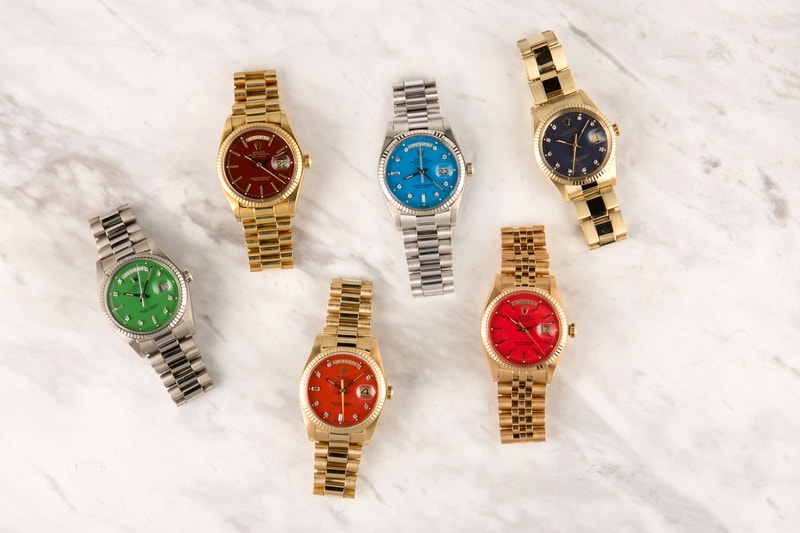 2 of 8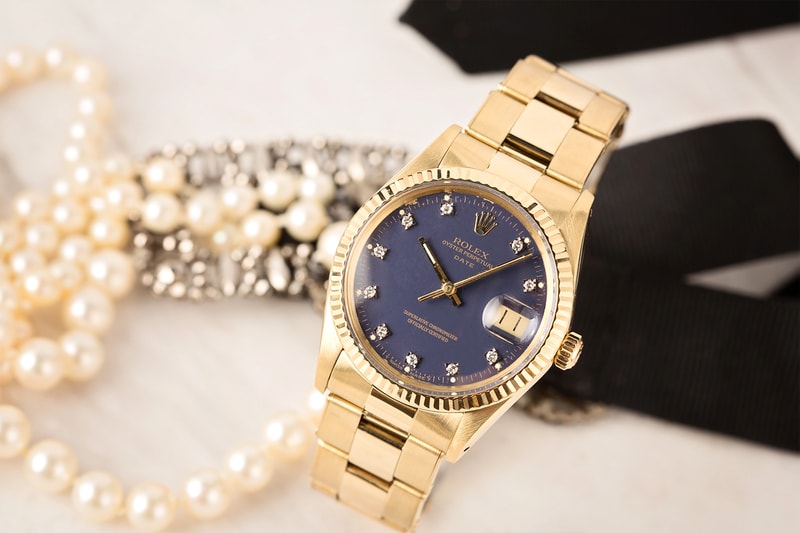 3 of 8
4 of 8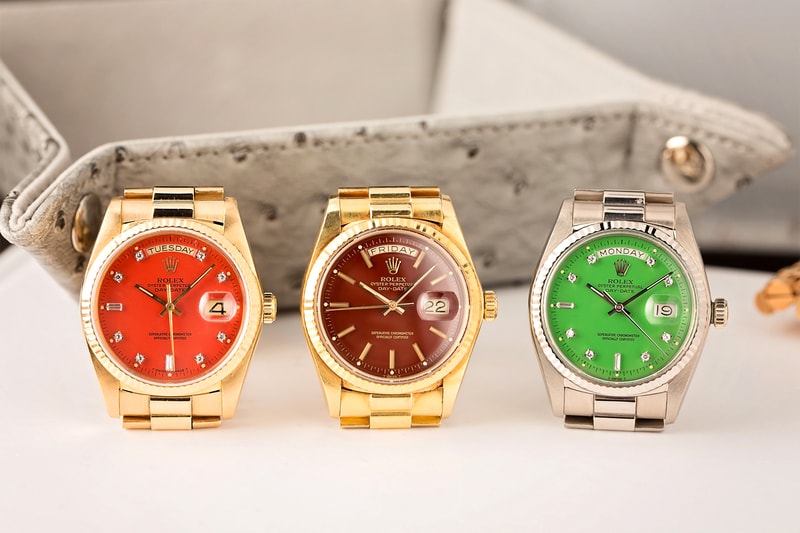 5 of 8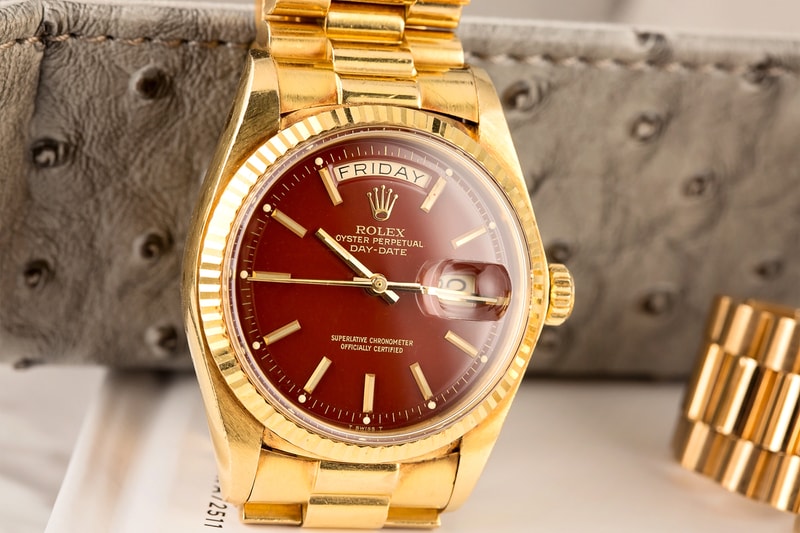 6 of 8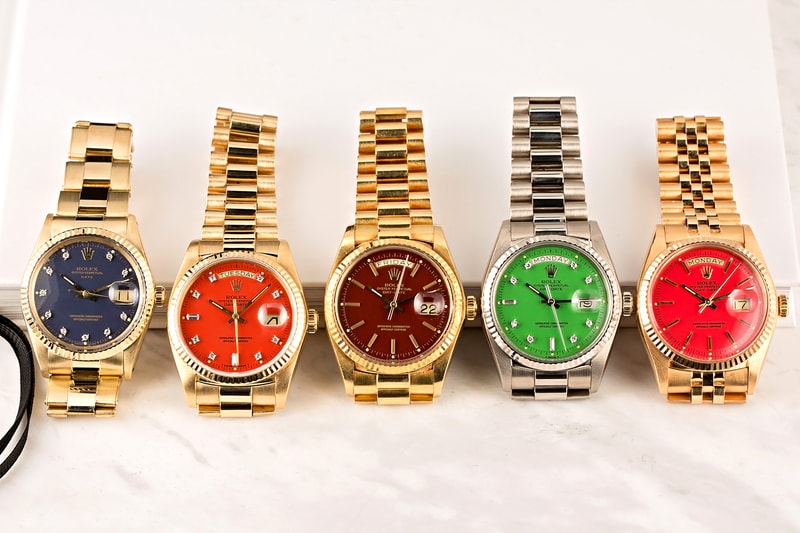 7 of 8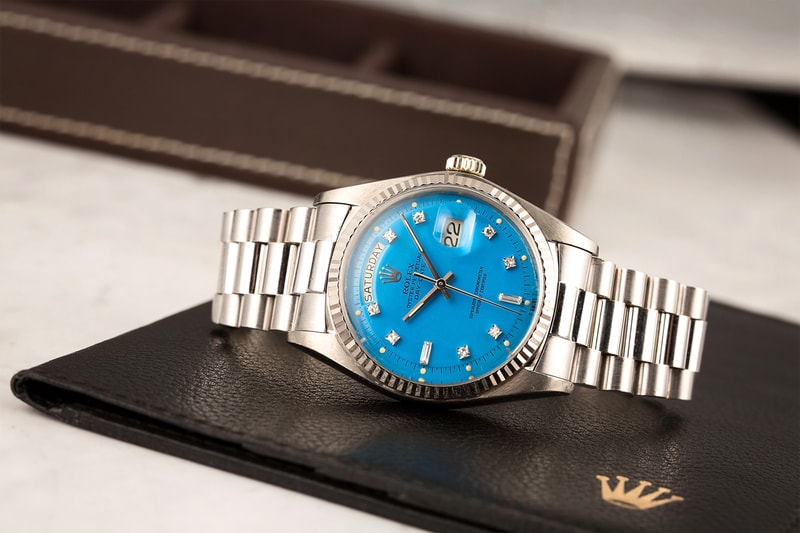 8 of 8
Paul Altieri, CEO of Bob's Watches shares with us a new collection of watches he has just pieced together. After years of scouring the globe, Paul has finally collected a complete batch of Rolex "Stella" Day-Dates and a Datejust.
Intended for the the Middle East market in the '70s, the enamel "Stella" dial set of watches were supposedly referenced after American artist Frank Stella for their vivid bright colors; another theory is that the name was taken from the Latin word for "Star." The colorful dials never really quite caught on when they were first released but have since started to garner attention from vintage watch collectors. The resurgence of these colorful dress watches was enough for Rolex to try their luck again, and at the 2013 Baselworld, a new batch of Stellas were released — this time with a satin metal finish.
Sitting at 36mm in case size, not many of these vintage Stella Rolexes can be found in such conditions. Due to the dial material, they are prone to cracks and deterioration. Catching up with Paul, we take a closer look at the collection he has amassed. Now worth over $250,000 USD on the secondary market, here's what Paul had to say about his "Stella" collection:
"Bright, Stunning and fun – the Rolex Stella dial boasts an incomparable sense of whimsicality that permeated the fortress walls of Rolex HQ. For a brief moment, the guard dropped and special versions of the watch appeared decked with some of the most luridly colorful dials ever seen before or since. Made from a lacquered, multi-layered enamel, the uber-conventional model was suddenly available in traffic-stopping bright green, pink, orange, blue, turquoise and a gang of other colors never found in nature. The overall effect was akin to the psychedelic paint job on John Lennon's Rolls Royce; a watch as traditional and old-school as a Brooklyn brownstone dragged into the modern era to appeal to a completely different type of buyer." For more info on the collection and Rolex news, head over to Bob's Watches.
For more watch news, Baselworld responds to watch industry juggernauts departing and starting their own show.