Paige Is Using Its Factories to Produce Non-Medical Face Masks
Supporting frontline workers.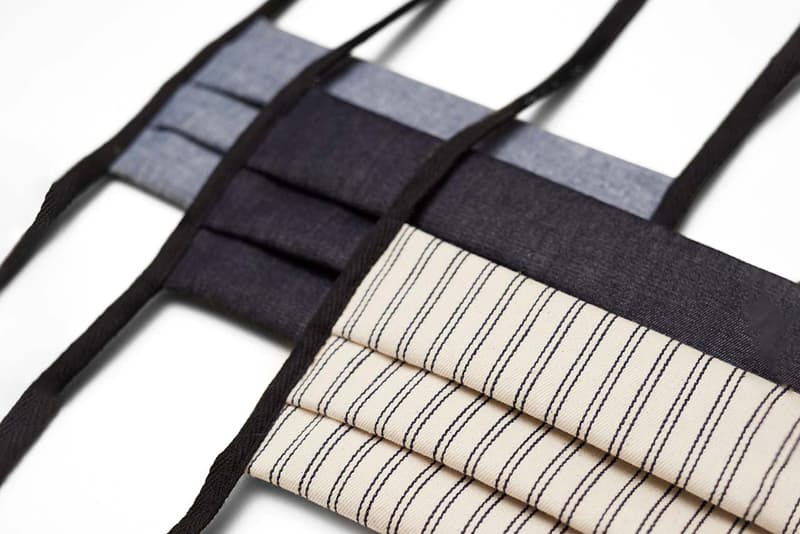 Paige is the latest retailer to join the fight against the coronavirus pandemic, announcing that its Los Angeles-based manufacturing facilities will be used to produce non-medical face masks. In partnership with LA Protects and the city's mayor Eric Garcetti, the brand will create the masks out of extra fabrics in order to provide both monetary donations and supplies.
The masks, sold in packs of four and designed to the mayor's specifications, are crafted out of 100% cotton and made with two layers of fabrics. Not only will the purchase of each set help to raise charitable funds, but the company will also distribute one pack to workers on the frontline. The goal is that by contributing more non-medical masks to local communities, it will ensure that "there are enough medical-grade masks available to the healthcare and essential workers who need them most."
Paige is also offering customers another added benefit with the cause. The label has also committed to, until supplies last, providing one non-medical face mask for free with any purchase made on Paige's webstore, where the style itself is available now for $20 USD.
"It's important for our Paige family, and community to understand their health and safety are at the top of our minds during these uncertain times," the company stated. "We are honored to do our part to help and will not be profiting from the sale of these masks. We thank you for helping us all in this unique time and we are humbled by your continued support of these efforts."