Germany's Oktoberfest Is Canceled Due to Coronavirus
"The risk is quite simply too high."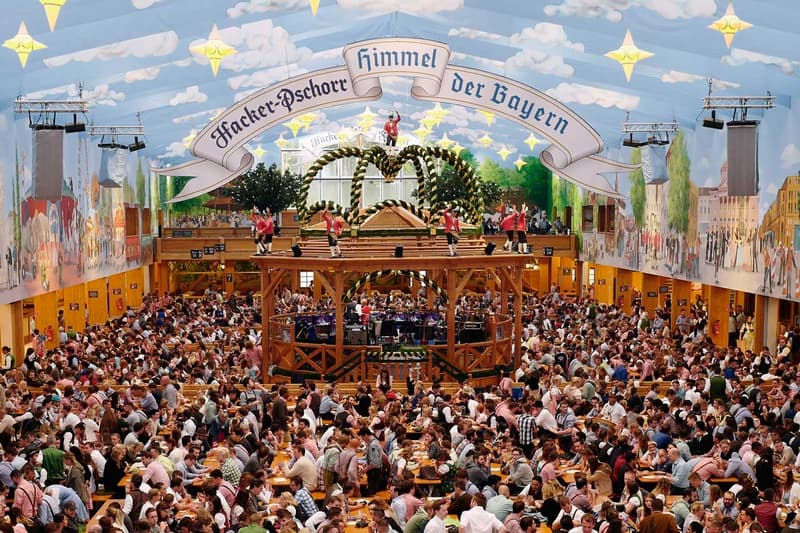 With the coronavirus pandemic affecting music festivals, art fairs and more across the world, Munich's Oktoberfest is now taking the hit. Six million people arrive at the Bavarian capital each year to enjoy the two-week-long festivities. Today, German officials announced that the highly-anticipated event, which was scheduled for September 19 to October 4, has been canceled.
"The risk is quite simply too high," Bavarian Minister-President Markus Söder said during a press conference today. The event, which brings in € 1 billion (approx. $1.1 billion USD) for the city, is held in packed tents with long communal tables and benches — making social distancing impossible. Public safety concerns have outweighed the benefits of hosting this year's festival. In the past, Munich's breweries and hospitality industries have benefited from the annual Oktoberfest: visitors consume approximately 1.9 million gallons of beer, 100 oxen, half a million chickens and 140,000 pairs of sausages each year.
The festival has been canceled in the 19th century due to cholera pandemics, as well as during World War II. While some parts of Germany have begun relaxing lock-down measures, big events are banned until August 31. Germany's government has been trying to mitigate the effects of the pandemic on Europe's biggest economy by introducing a range of measures, such as a € 750 billion stimulus plan. While Munich's mayor, Dieter Reiter, called the cancellation a "bitter pill" for the city, he said that officials were left with no other choice. "You can't host a folk festival in a time like this," he said.
For more COVID-19-related news, Uber has launched two new initiatives which will offer the delivery of packages, medicine and pet supplies in different locations worldwide.