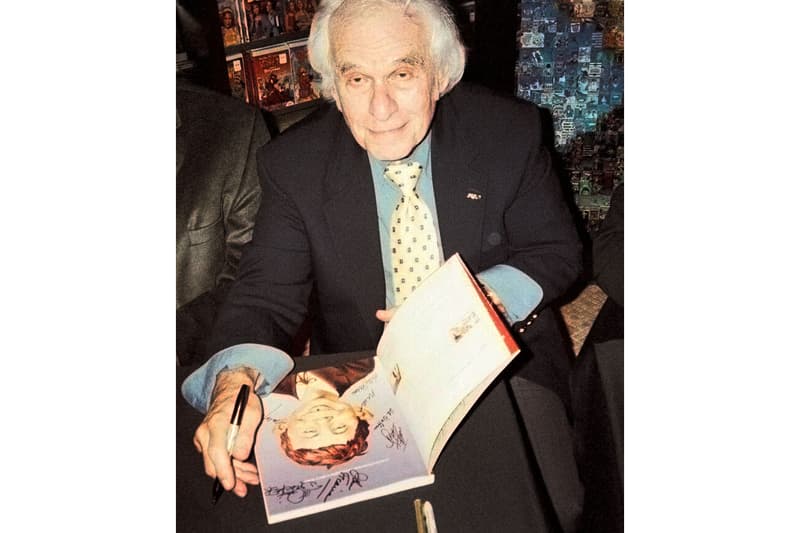 Mort Drucker, Legendary 'MAD Magazine' Illustrator, Dies at 91
The artist's unmissable cartoon style defined the cult publication.
---
Mort Drucker, the legendary cartoonist whose work was largely featured in MAD Magazine, passed away at the age of 91 on Wednesday evening as confirmed by The New York Times. Drucker is survived by his wife, daughters Laurie Bachner and Melanie Amsterdam, and his three grandchildren. The cause of death has not been announced.
Born in Brooklyn, New York on March 22, 1929, Drucker got his first gig with MAD following a wager with publisher Bill Gaines. The duo made a bet that if the Brooklyn Dodgers won the World Series, Drucker would get his first drawing assignment with the cult publication. While the Dodgers won the series, Gaines confessed that he was going to get hired anyway.
Drucker went on to work with MAD for over 55 years. He helmed significant illustration projects alongside movie and TV parodies throughout his prolific career. One of his many commision highlights was drawing the cover of TIME magazine's "Battle for the Senate" issue which is currently on display at the National Portrait Gallery.
Sorry to hear that the brilliant MAD MAGAZINE caricaturist Mort Drucker has passed away. I was crazy about MAD as a kid and Drucker's work was a major reason why. pic.twitter.com/Lmdndi2KDC

— J.M. DeMatteis (@JMDeMatteis) April 9, 2020
He also designed the film poster for George Lucas' American Graffiti (1974) which starred Richard Dreyfuss and Ron Howard. That same year, he penned the script and illustrated the characters for Mad magazine's television special that was inspired by The Usual Gang of Idiots.
Throughout his wide-ranging oeuvre, Drucker maintained the uncanny ability to draw his subjects in a super honest way while not offending the subjects.