Medicom Toy Transforms BE@RBRICKs Into 'Toy Story's' Green Army Men
Revamping the vintage toy in collaboration with Disney and Pixar.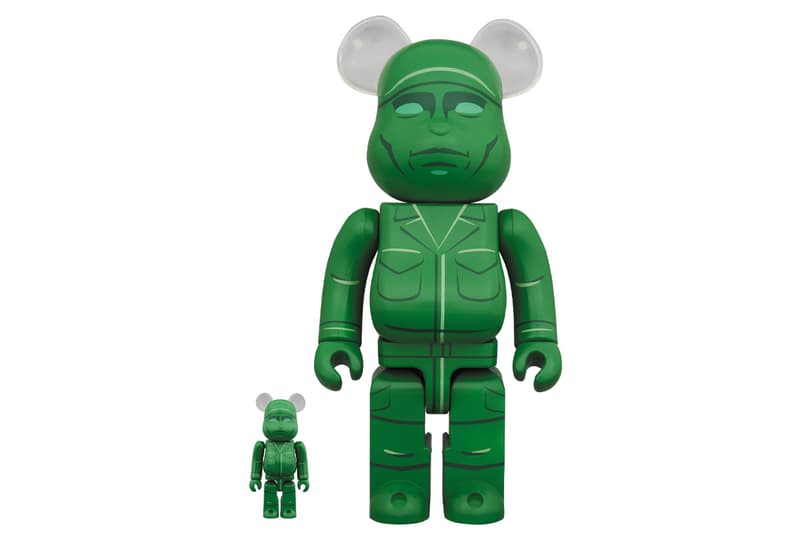 Medicom Toy is bringing childhood nostalgia with the latest iteration of its essential BE@RBRICK series. In partnership with Disney and Pixar, the vinyl figurine embodies the ubiquitous plastic army men that have infiltrated toy stores since the 1930s and made cameos in the beloved Toy Story franchise. Draped in a similar olive green hue, the collectible features graphics resembling the soldiers' uniforms, down to copying the embossed circular mark on the back. The BE@BRICK's protruding ears take on a translucent form emphasizing the helmet design on the head while additional details include an expressionless face and eyes emulating the stoic look on the army men.
Available in both 100% and 400% sizes, the BE@RBRICK "Green Army Men" model is available for online orders now at Medicom's website.
Medicom also recently teamed up with Emotionally Unavailable on a limited battery-operated BE@BRICK for the "Solitude Collection."