Extremely Rare Marvel Comic Misprint with DC Cover Going for $1.2M USD
Featuring 'New Teen Titans' #6 and 'Marvel-Two-In-One' #74.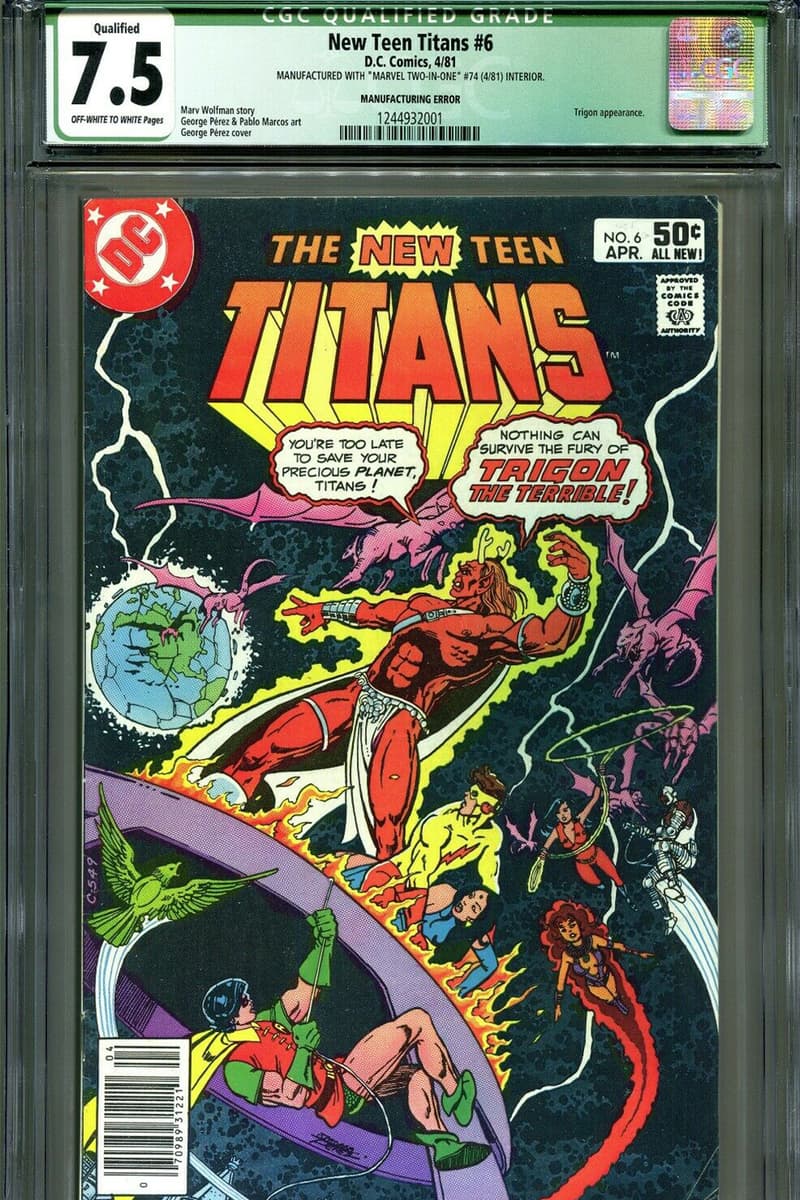 1 of 3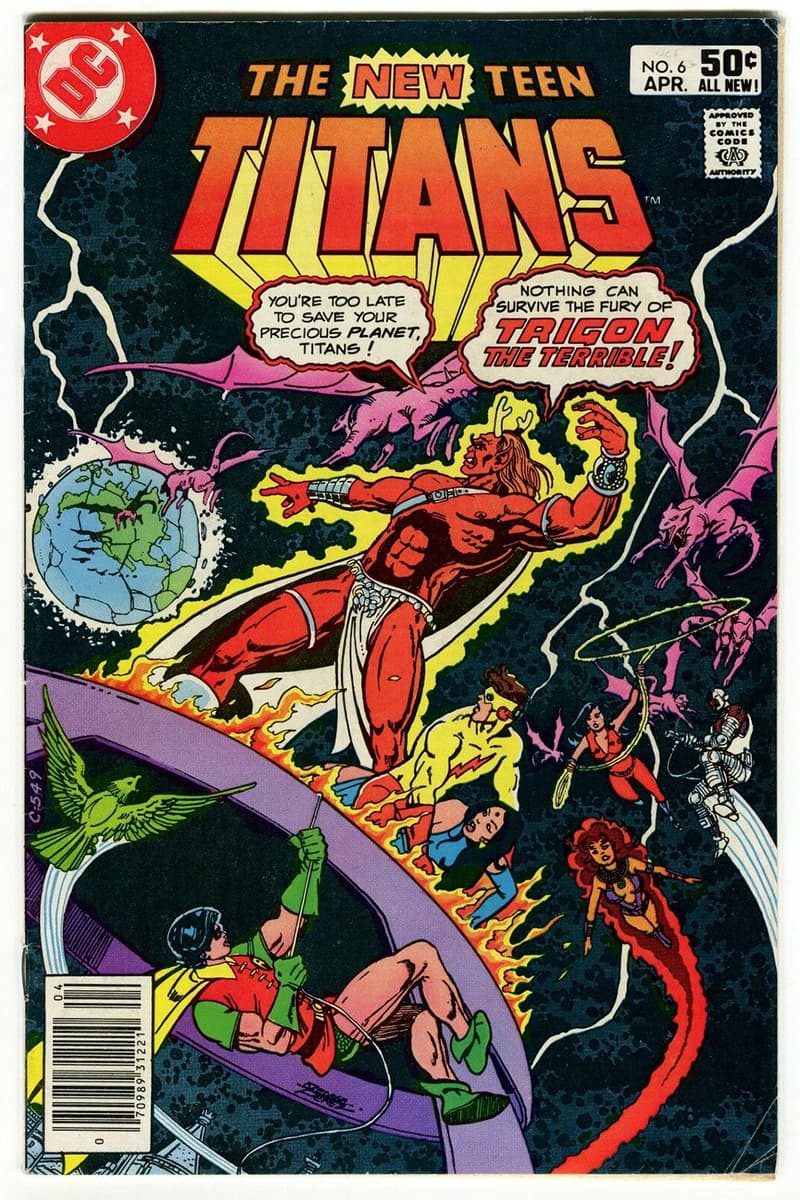 2 of 3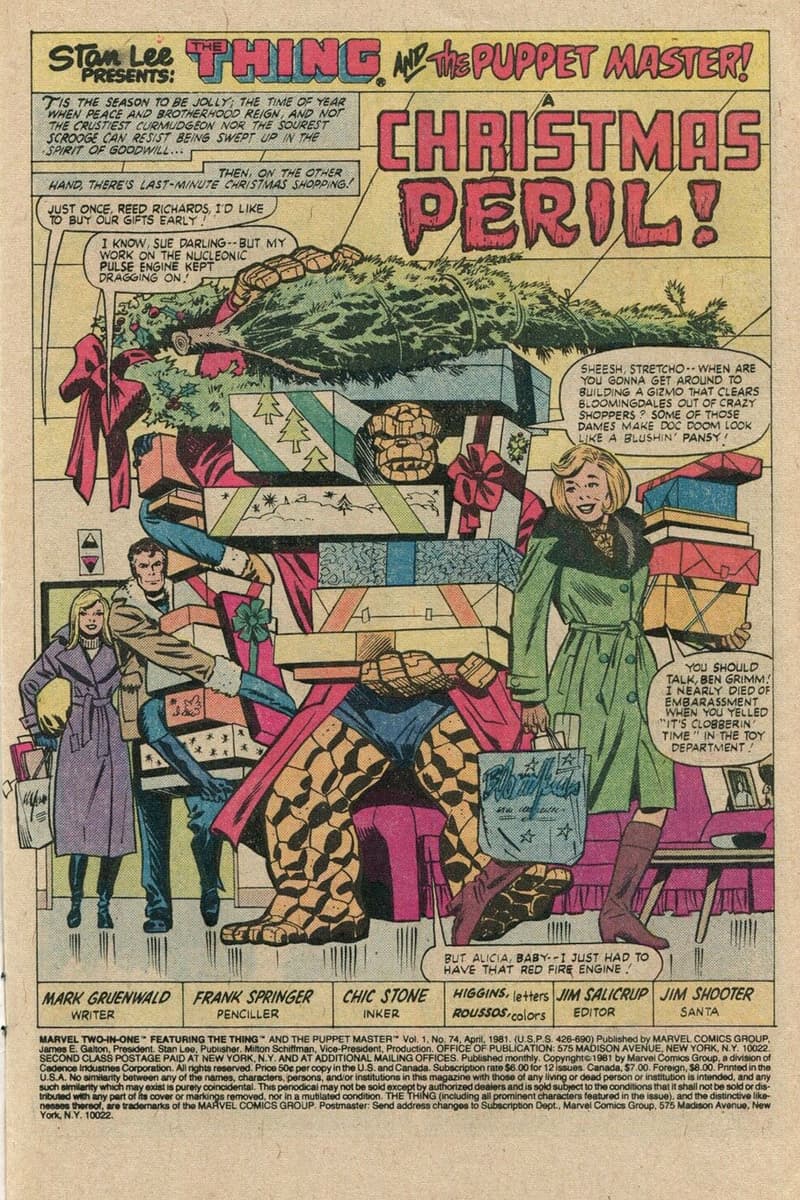 3 of 3
It's not often you pick up an issue of DC Comics only to find out that on the inside, it's actually a Marvel comic. But so is the case with some ultra-rare and highly-prized printing errors, and it's exactly what's happened with a misprint of New Teen Titans #6 and Marvel-Two-In-One #74.
In the misprinted issue, which has been listed on eBay for a brain-shaking $1.2 million USD, the cover of DC's New Teen Titans #6 has been accidentally placed onto the issue of Marvel-Two-In-One #74, both of which were printed in April of 1981. It just so happens that during the period Marvel Comics had been printing at Ronald's Printing in Canada before DC Comics followed along.
As noted by Bleeding Cool, DC had upped its printing quality from 65 DPI to 120 DPI during the 1980-1981 period, with the printing company convincing DC to use a different printing press that would allow them to produce 60,000 16-page sections per hour. Somewhere during this transition, the mishap inevitably occurred.  "For this particular book, it is assumed that the Marvel Two-In-One #74 issue was printed and distributed first, as a run in late February or March 1981," the listing's description reads. "Remainders, unbound signatures of the 'guts' of the book would have persisted in the print shop as 'make-read' for future runs of exclusively Marvel issues. Most likely there was still a partial stack or so of 'make-ready' that was used to gear up the cover and stapling of the Marvel runs, and some of these were mixed up with the DC run."
The comic is currently one of only three known to exist in total, with this being the only one that's been graded and certified by the CGC. If the misprinted issue fetches its $1.2 million USD price tag, it would make it one of the most comics expensive ever sold.
For more related news, Marvel has offered free access to its most iconic comic books.