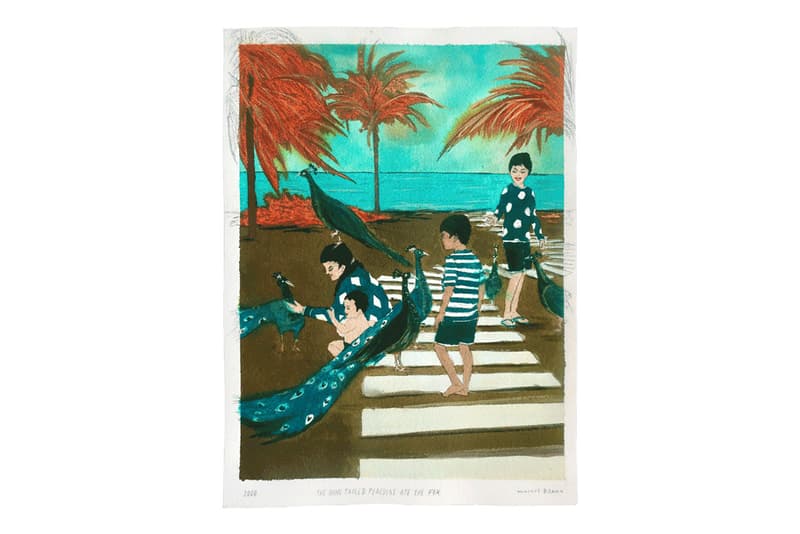 1 of 10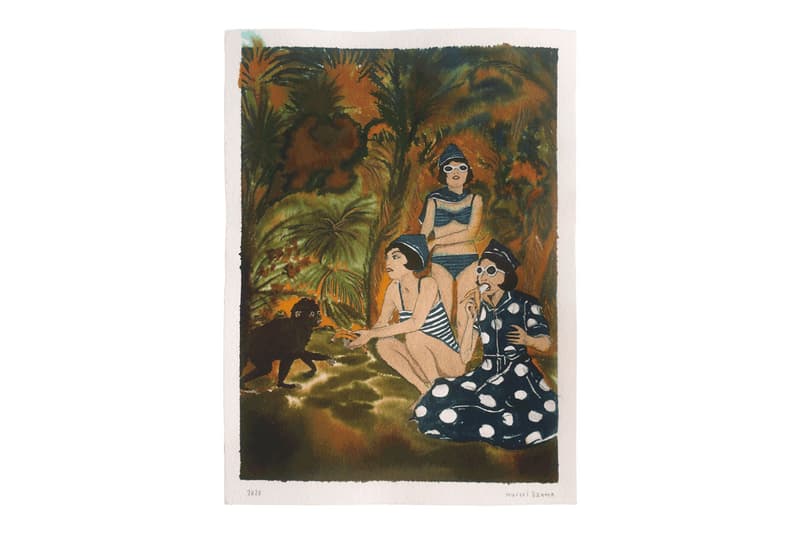 2 of 10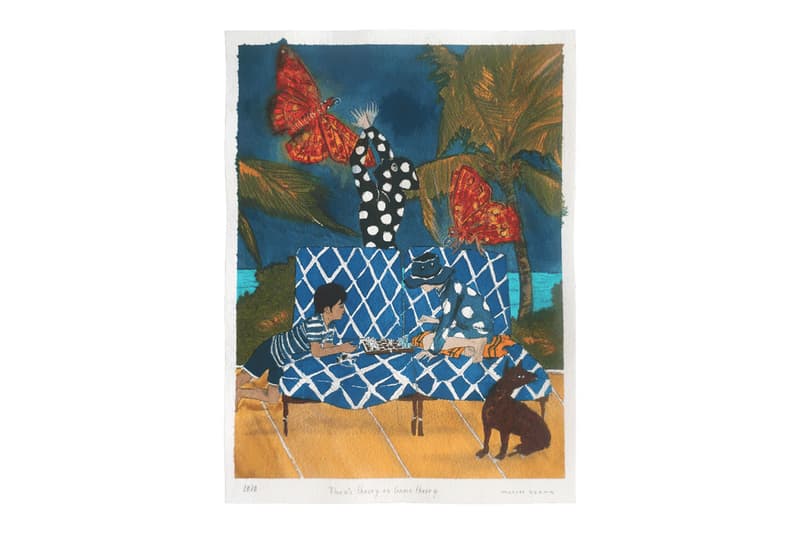 3 of 10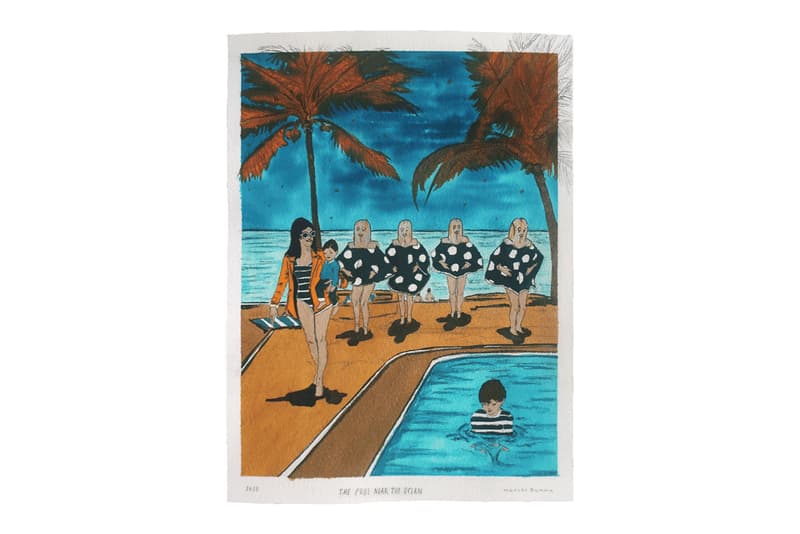 4 of 10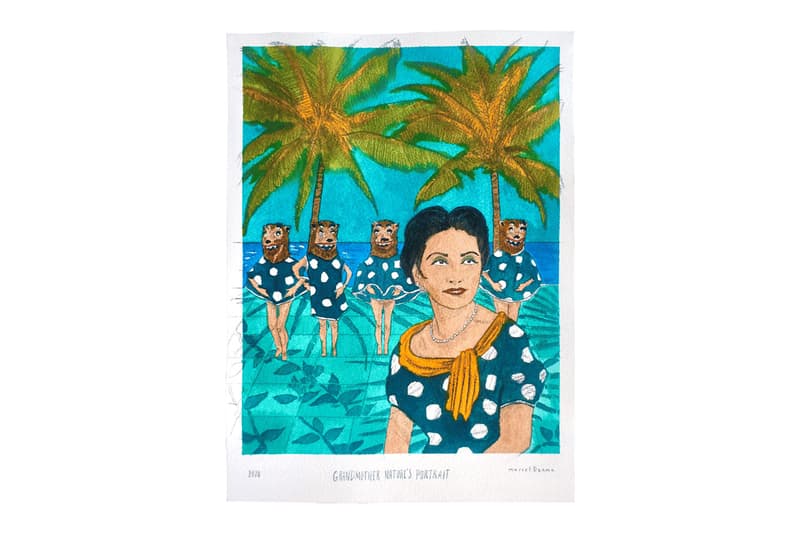 5 of 10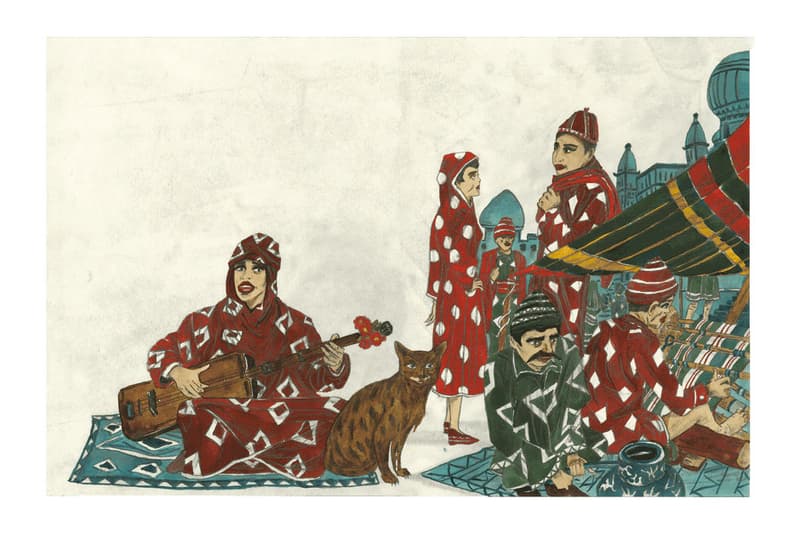 6 of 10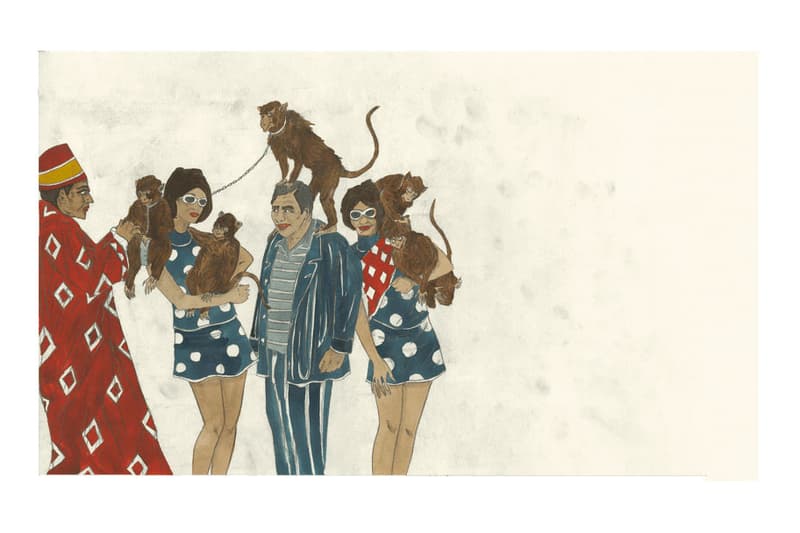 7 of 10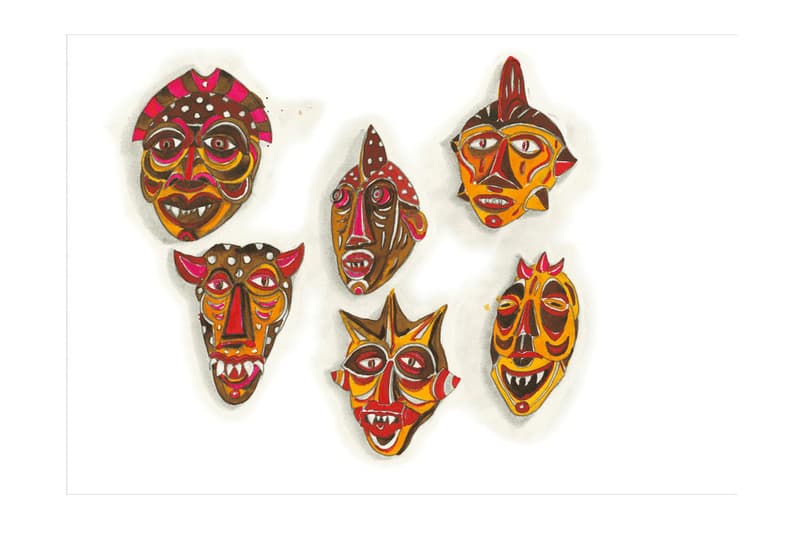 8 of 10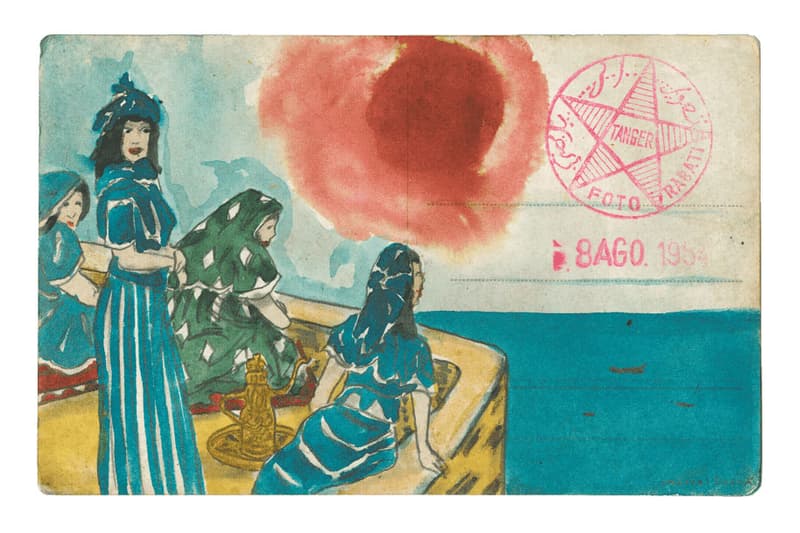 9 of 10
10 of 10
Marcel Dzama Displays Never-Before-Seen Drawings in "Pink Moon" Exhibition
Inspired by his travels to Mexico and Morocco.
---
David Zwirner is bringing vibrant depictions of the lush jungles of Mexico and the ornate textiles found in Moroccan markets to those self-isolating at home with a new online exhibition. Titled "Pink Moon," the show features the works of Canadian contemporary artist Marcel Dzama, who draws from the distinctive cultures he has immersed himself in and his own subjective experiences to create evocative imagery that engage with a collective sense of wonder and discovery.
Dzama's most recent work responds to the artist's travels in Mexico with his family in the beginning of 2020. The drawings are drenched in bright, saturated colors, depicting tropical landscapes and relaxed leisure activities. Throughout the body of work, Dzama illustrates the wildlife he saw in Mexico, such as peacocks and butterflies, while other animals like monkeys were influenced by his time in Morocco.
In 2018, the artist visited cities, seaside towns and deserts in Morocco, drawing countless sketches in situ that captured the rich textiles and ornamentation used on fabrics and rugs. The drawings from his travels will also be displayed in a forthcoming installment of Louis Vuitton's Travel Book series.
In acknowledgement of the families who are finding new ways to balance work, school and life, Dzama has created Coloring the Moon Pink, a coloring book made exclusively for this online presentation. The free, printable PDF is made available for all to enjoy.
Check out the "Pink Moon" exhibition for yourself on David Zwirner's website.
Elsewhere, Night Gallery has launched their own Online Viewing Rooms to showcase works by their roster of artists virtually.