LaMelo, Lonzo and LiAngelo Ball to Sign With JAY-Z's Roc Nation Sports
As announced by LaMelo's manager, Jermaine Jackson.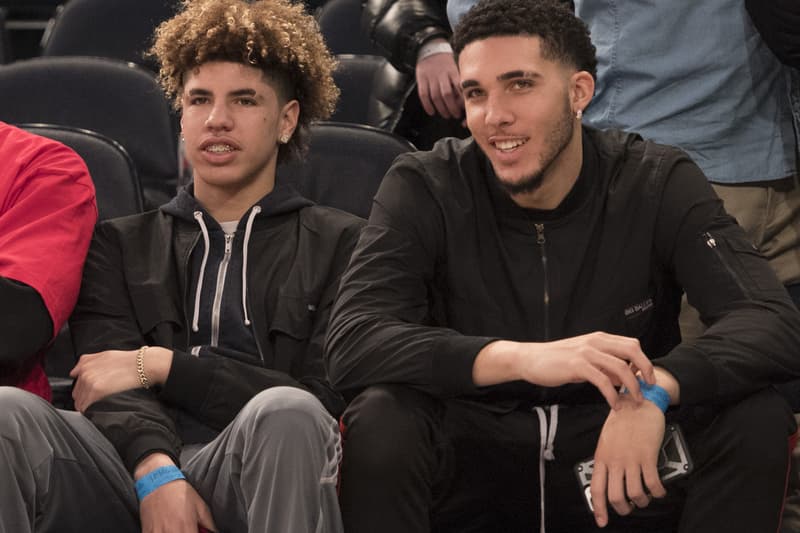 Jermaine Jackson confirmed that Lonzo, LaMelo and LiAngelo Ball are all preparing to sign with JAY-Z's Roc Nation Sports for representation. The sports management division will negotiate marketing opportunities for the brothers, including LaMelo's sneaker contract which is still in negotiation.
Speaking to ESPN, Jackson, who is LaMelo's manager, referred to the news as a "family decision." He said, "This is now an extended family. They put together a beautiful game plan with Jay-Z. The basketball game is about to change. They are going to create something totally new."
He continued to reveal that the Ball brothers had actually spoken to a number of other agents but decided on Roc Nation because it gave the family "good vibes." Jackson, who has known Hov since his days with the New York Knicks, also gave props to the famed rapper/businessman for being "a master at what he does."
"This is something that they are building from the ground up together. They are brothers and they love each other and that's how they roll. It's all love. They don't separate from each other," Jackson added.
Lonzo is currently in his third year in the NBA, playing for the New Orleans Pelicans after two years with the Los Angeles Lakers. Middle Ball brother LiAngelo recently signed with NBA G League team Oklahoma City Blue, while youngest brother LaMelo is preparing for his rookie season in the league and is gunning to be the No. 1 pick in the 2020 NBA Draft. 
In related news, the late Kobe Bryant reportedly had a film crew follow him around during his final season in the NBA.