'Vogue' Releases Still Life Cover for June/July 2020 Issue Amid Coronavirus Crisis
This American edition was made remotely and features many collaborators.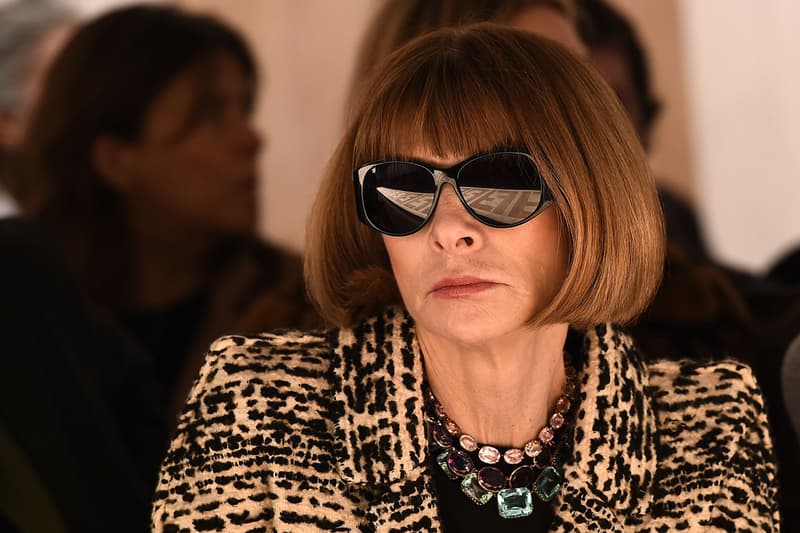 Last month, Vogue released an issue featuring a completely blank white cover in response to the global coronavirus crisis, and continues its efforts for June/July 2020 with a similarly stark offering. The upcoming U.S. issue is titled "Our Common Thread: Creativity in a Time of Crisis," and combines the titles signature masthead with a singular red rose against a white backdrop.
The rose is an unpublished 1970 photograph by Irving Penn, and as Anna Wintour notes in her editor's letter, it is also the first still life cover to be used by American Vogue in 50 years. The upcoming issue was produced remotely, and features many images and anecdotes submitted by frequent collaborators and previous cover stars including Florence Pugh, Marc Jacobs and Kim Kardashian West, whose work comes together in the series "Postcards From Home." There is also a selection of photographs shot by Ethan James Green, which captures frontline healthcare workers in New York.
Wintour said in her editor's letter, "Like you, no doubt, I've been left reeling by the dramatic changes we've experienced in the space of a few short weeks and the constant emotional challenges of striving to look after our families, friends, colleagues — and ourselves." She continued to discuss how the issue was made, adding, "we have created a document of this moment for the years to come: a poignant reminder of how we were all acutely missing the miracles of everyday life and the joy that they can bring."
The title "Our Common Thread" likens to Anna Wintour and Tom Ford's fashion aid fun "A Common Thread," which launched back in March. Vogue June/July 2020 is set to hit newsstands throughout the U.S. on May 23.
In other news, more than 80 luxury labels including Louis Vuitton and COMME des GARÇONS are coming together to raise money for charity in a one-off auction.