JP THE WAVY Proves He's Tokyo's Breakout Rapstar on Debut Album 'LIFE IS WAVY'
Incorporating everything from contemporary R&B to off-kilter trap.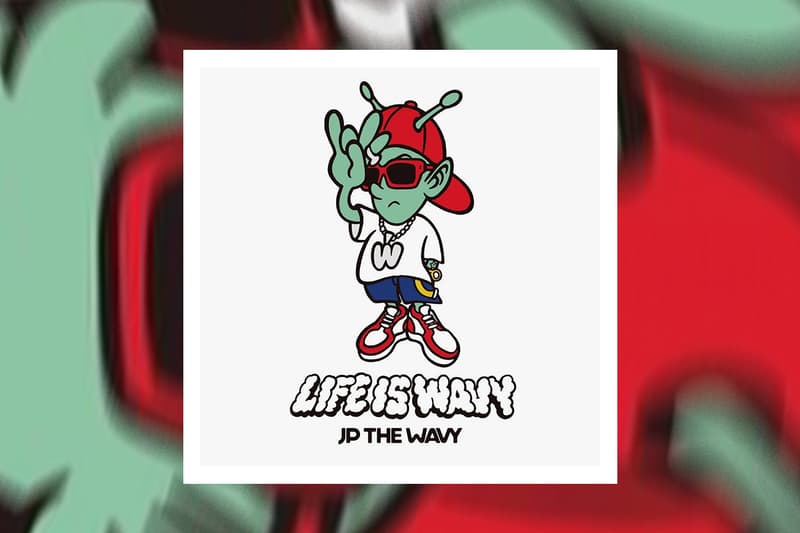 If there's one Japanese rapper carrying forth the riotous legacy Nigo and the Teriyaki Boyz left behind, its Shōnan-native JP THE WAVY, the BBC ICECREAM-rocking and G-SHOCK-clad rapper who's tearing up the nation's tight-knit hip-hop scene. From his notoriously vibrant style to his meticulous blend of mainstream and underground hip-hop sensibilities, JP has ensured that he's the country's latest breakout star with the release of his debut album, LIFE IS WAVY.
Clocking in at 18 tracks that span for roughly 50 minutes, LIFE IS WAVY showcases JP's talents across the board. From the off-kilter trap brawlers like "Neo Gal Wop" and "Chotanoshi," a sound he showcased on his breakout hit "Cho Wavy De Gomenne," to the R&B-fueled sound as showcased on the Jay Park-featuring cut, "Blind," JP remains artistically-forward in his first major full-length, displaying a drastic contrast from Tokyo's often-diluted rap landscape of the present. On title track, "Ok, Cool," JP even recruits Teriyaki Boyz member Verbal to ceremonially knight himself as Tokyo's future rap superstar. His support isn't just limited to fellow musicians, either, with JP recruiting friend and designer Verdy to illustrate the album's cover art.
Stream LIFE IS WAVY below.
For more new music, watch Jonah Yano's music video for new single "Shoes."