Facebook Gaming Launches New eSports Tool "Tournaments"
Offering features like registration, brackets and livestreaming.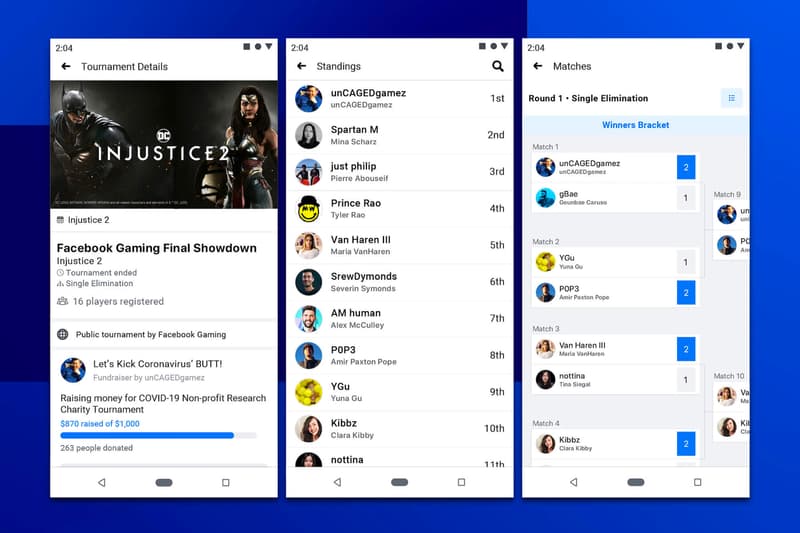 Facebook Gaming is helping users make the most out of social distancing protocols with the early launch of its new tool, "Tournaments."
According to the tech giant, the "Tournaments" tool aims to help people "stay connected through games" in the time of the coronavirus (COVID-19) pandemic. The product provides major aid for gamers looking to create and/or join free-for-all competitions, with features such as registration, seeding, brackets, leaderboards and livestreaming. The Facebook tool allows single elimination, double elimination or round robin tournaments, and can involve a charity aspect that enables tournament organizers to launch fundraisers alongside their livestream.
Check out the newly-launched tool on the Facebook Gaming page.
Elsewhere in gaming, more Nintendo Switch consoles "are on the way" amid global shortages.
?Launch announcement…???

1/ Social distancing means we have to be apart, but games can still bring us together. So today we're opening early access to Facebook Gaming tournaments, a feature to help people stay connected through games. pic.twitter.com/rYOIXBcIHS

— Facebook Gaming #playaparttogether (@FacebookGaming) April 7, 2020