Bon Iver Drops Benefit Single "PDLIF"
The song's proceeds will be donated to an organization helping health workers.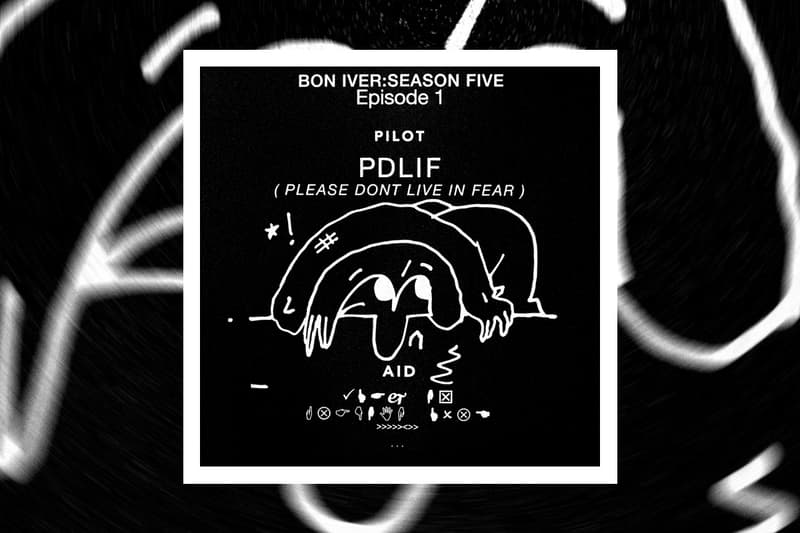 Bon Iver is focusing on hope in his latest single, "PDLIF" (Please Don't Live in Fear). Released in support of the health workers battling the coronavirus pandemic, the band is donating 100 percent of the song's proceeds to Direct Relief, a humanitarian aid organization working with public health authorities, nonprofits and businesses to deliver PPEs (personal protective equipment) to responders in the United States and all over the world.
Marked as Bon Iver's first studio release since 2019's i,i, "PDLIF" was created in isolation and was produced by Justin Vernon, Jim-E Stack and BJ Burton. The track is based on a sample of Alabster dePlume's "Visit Croatia" and includes additional work from Kacy Hill, Joseph K Rainey, Sr., Eli Teplin, Devin Hoffman and Rob Moose.
In addition to the proceeds from "PDLIF," the band is also currently donating 10% of all merchandise sales to Feed My People and the Chippewa Valley Artist Relief Fund as they both aid those affected by COVID-19.
Stream Bon Iver's "PDLIF" on Spotify and Apple Music below.
Elsewhere in music, Kid Cudi leads this week's Best New Tracks.