Medicom Toy Drops BE@RBRICK "Black Heart" 100% & 400%
An homage to guitarist Hide of X Japan.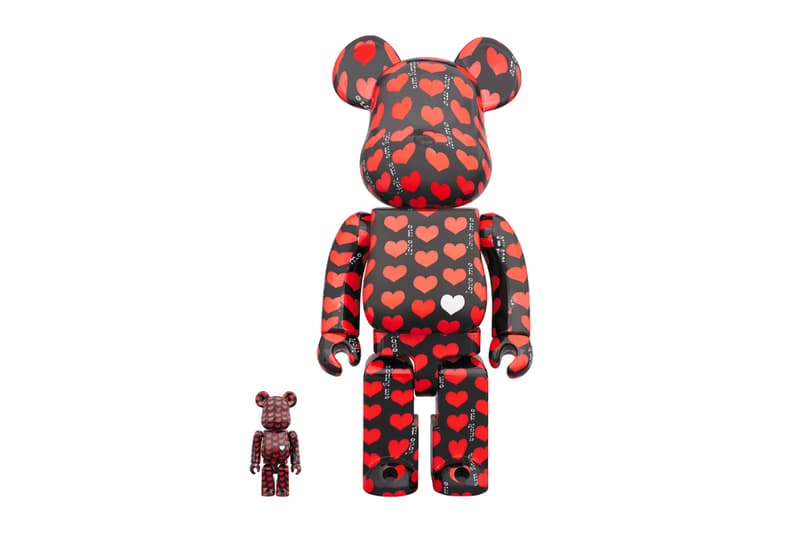 Medicom Toy is back with a brand new BE@RBRICK. The Japanese toymaker has unveiled its "Black Heart" figure, a darkened counterpart to the previously seen "Green Heart" version from back in December, last year.
Set atop a bold black foundation, the new colorway pays homage to an iconic pattern that was seen on the guitar of Hide, X Japan's legendary guitarist. The original print comes in red and yellow, but the new BE@RBRICK iteration features the pattern in red and black. Glossed from head to toe, the toy comes with a set of red hearts that pop out from its dark base. Squeezed between some of the hearts, the words "love me" has been rendered in a tiny font as subtle accents to the two-toned design. As a final note, a single white contrasting heart appears near the bottom left corner of the stomach.
The Medicom Toy BE@RBRICK "Black Heart" 100% & 400% is currently available for pre-order at the CJ MART's website for $146 USD.
For other goods from Medicom Toy, check out Hajime Sorayama's 24-inch chromed T-Rex sculpture.