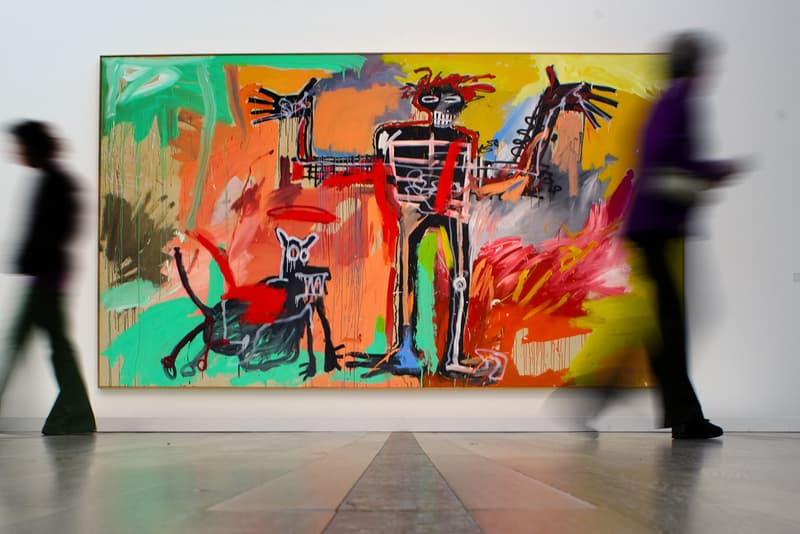 California Man Pleads Guilty to Selling Fake Basquiat & Warhol Artworks
Could face up to 25 years in prison.
---
This Tuesday, a Los Angeles federal court charged a 43-year-old man by the name of Philip Righter for selling fake works by Jean-Michel Basquiat, Andy Warhol, Roy Lichtenstein and more. Righter plead guilty to wire and tax fraud alongside identity theft over his attempts to sell the pieces he claimed were originally made by the late legendary artists. He's currently facing up to 25 years in prison alongside art fraud charges in a Florida federal court for executing bogus operations with a local gallery.
Righter falsified documents detailing the provenance of the works and also used fake stamps on those pieces which he sold to unassuming buyers, as per ARTnews. Not to mention, he made fake gallery labels for particular Basquiat works to make them seem that they have been legitimately purchased from New York's Annina Nosei Gallery — a gallery that supported Basquiat throughout the 1980s.
From 2016 to 2018, Righter cheated victims for well over $6 million USD as per the plea agreement reported by Courthouse News. He used those fake works to attain loans of diverse amounts while also manipulating tax information across numerous documents.
"Hopefully this will send a message from the FBI's Art Crime Team and the United States Attorney's Office that these types of cases will be fully prosecuted," said Erik Silber, a prosecutor from the U.S. Attorney's Office in LA, in a statement to Courthouse News.
View the full plea agreement here and let us know your thoughts.
West Hollywood man admits using fake modern art — including this "Basquiat" — to sell to unsuspecting buyers and to use as collateral for loans.https://t.co/FCU8bkJays pic.twitter.com/UR4wK7z8he

— US Attorney L.A. (@USAO_LosAngeles) March 10, 2020
Elsewhere in art, ICY and SOT release a new limited edition print titled Break Free.