First Look: Avengers Campus Set to Open This Summer
With areas based on Spider-Man, Doctor Strange, Guardians of the Galaxy, and more.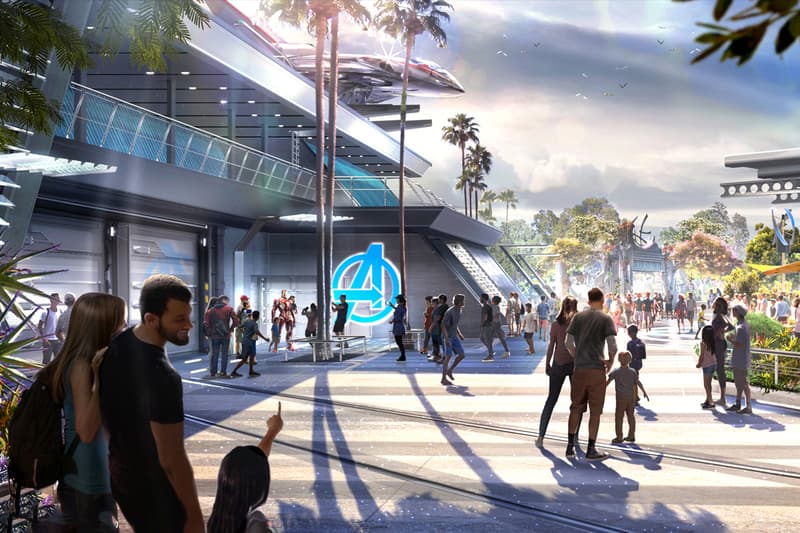 More information on Disney's upcoming Avengers Campus in California has been revealed, including its official grand opening, fictional backstory, and five main areas.
Avengers Campus is set to open this Summer on July 18, which has the setting of a school campus (Centralized Assembly Mobilized to Prepare, Unite, and Safeguard) created by Earth's Mightiest Heroes as a recruitment park.
The five main area's include the Guardians of the Galaxy's Collector's Fortress, Spider-Man's Worldwide Engineering Brigade (or WEB), Ant-Man's Hank Pym's Test Kitchen and Tasting Lab; as well as Doctor Strange's Sanctum — which all converge around the center Avengers Headquarters. This area is used for live shows and bigger attractions to come. Although all these areas have been disclosed, their greater significance, including their storyline and finer details have been scarce.
The only new ride at the grand opening will be Web Slingers: A Spider-Man Adventure that takes place at WEB and is aimed for the family audience. Folks will take a ride in the "Web Slinger" vehicle while shooting webs to collect Spider-Bots alongside the Spidey himself.
The Pym Test Kitchen uses "Pym Particles" to grow and shrink food at its eatery. It also offers a direct view of Avengers Headquarters — which will debut with the park pits Black Widow, Black Panther, and Captain America against Taskmaster.
Check out more information on Avengers Campus below and visit the park July 18.
In other news, check out the most expensive countries to live in 2020.
avengers campus to open at disney california this july 18th!

*gotta start saving some money* pic.twitter.com/mnqby2ZxxC

— captain ‎⍟ (@iamgeekingout) March 11, 2020
JUST ANNOUNCED: Everything you need to know about the attractions, food, merchandise, and more at #AvengersCampus at Disney California Adventure: https://t.co/1YV6Zwz55O pic.twitter.com/JYag7f1CUa

— Disney D23 (@DisneyD23) March 11, 2020