GameStop to Release 'DOOM Eternal' One Day Earlier Due to Coronavirus Concerns
In hopes of preventing large crowds.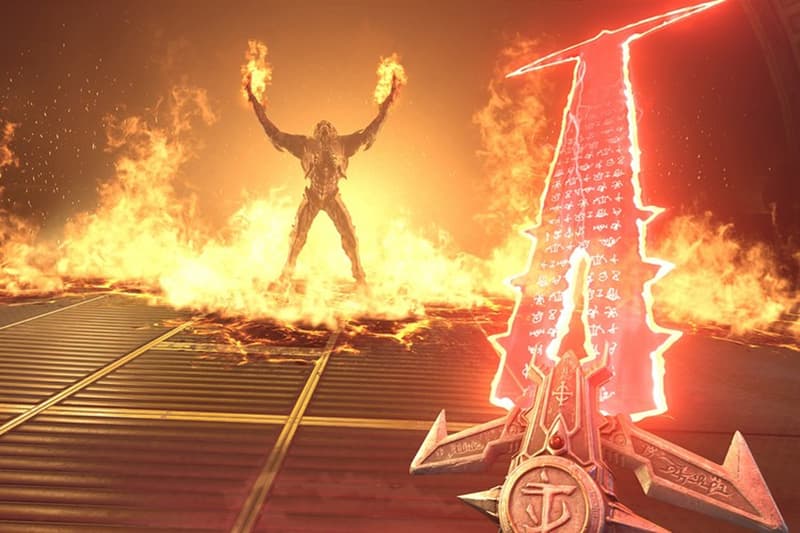 Those familiar with the video game industry will know that DOOM Eternal and Animal Crossing: New Horizons' coinciding release date has become somewhat of a meme within the community, but things have taken a more serious turn amid the global coronavirus outbreak. One particular measure to prevent it spreading is by avoiding large congregations of people, and in light of these recommendations from the CDC, video game store GameStop has now announced that DOOM will be released one day in advance, hoping to separate the former buyers from the subsequent Animal Crossing crowd.
"To ensure we adhere to CDC-recommended social distancing guidelines, we will be selling DOOM Eternal a day early on Thursday, 3/19 as a safety precaution for our customers and associates," reads an official statement. "Animal Crossing will release on Friday 3/20 to further help separate the crowds."
Elsewhere in gaming, Sony has unveiled the hardware specs for the upcoming PlayStation 5.
To ensure we adhere to CDC-recommended social distancing guidelines, we will be selling DOOM Eternal a day early on Thursday, 3/19 as a safety precaution for our customers and associates. Animal Crossing will release on Friday 3/20 to further help separate the crowds.

— GameStop (@GameStop) March 19, 2020