'Contagion' Cast Issues PSAs About COVID-19
Partnering with Columbia University Mailman School of Public Health.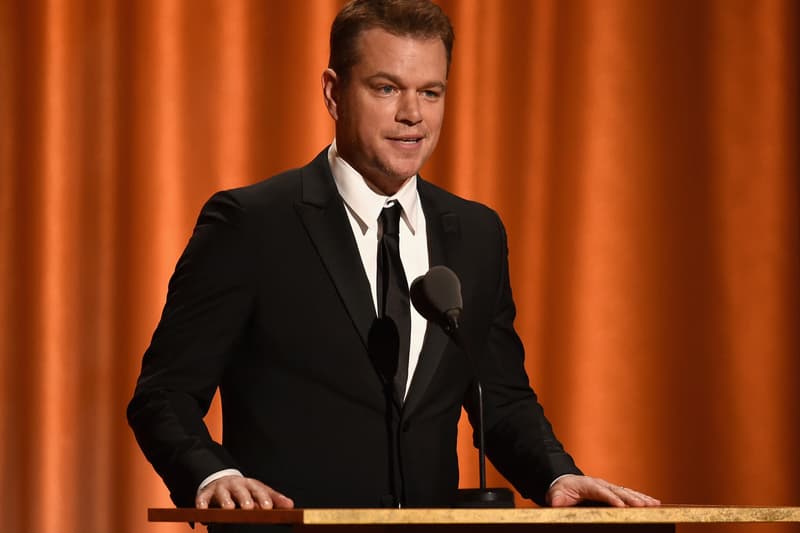 The cast of Steven Soderbergh's 2011 pandemic film Contagion — which has skyrocketed in popularity over the past several weeks — has been releasing a series of public service announcements in regards to the ongoing spread of COVID-19. As reported by Gothamist, Soderbergh and screenwriter Scott Z. Burns have teamed with Columbia University Mailman School of Public Health to create the short clips, which highlight a variety of health expert tips in reducing the pandemic's spread.
Matt Damon in his video emphasizes listening to health experts, reiterating the importance of social distancing. Kate Winslet relays the importance of handwashing, with Laurence Fishburne speaking on reducing the tremendous burden on healthcare systems around the globe: "If we can slow this thing down, it will give our doctors and nurses in our hospitals a fighting chance to help us all get through this together." Marion Cotillard and Jennifer Ehle also presented PSAs, with Ehle speaking on the process of creating a vaccine and deploying it to the public. Cotillard shared from France about the damages the virus could cause across the globe.
You can take a look at the Contagion cast's various PSAs below.
For more related news, Ubisoft is giving away free games to encourage people to stay at home.