Empress Of Explores How "Love is a Drug" in New Dance-Pop Single
From off of her upcoming 'I'm Your Empress Of' album.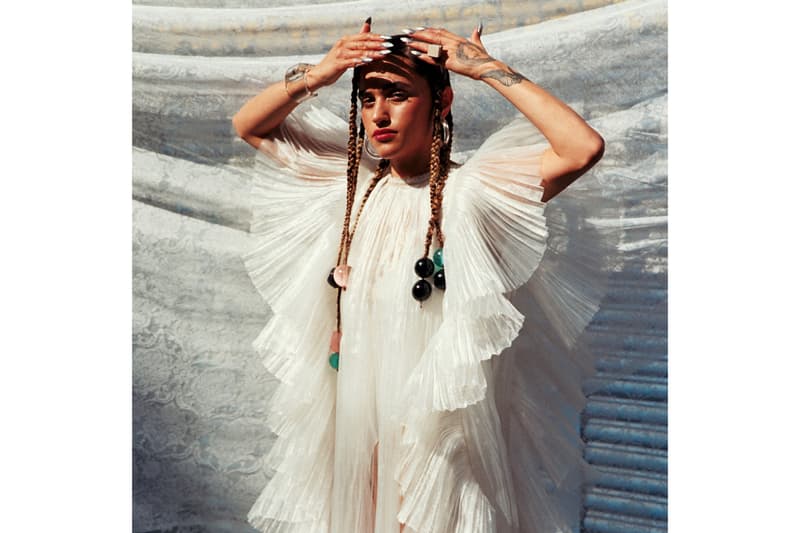 Empress Of, born Lorely Rodriguez, has dropped a new track titled "Love is a Drug" ahead of the release of her new album I'm Your Empress Of. "Love is a Drug" is a breezy three-minute club cut that explores life's irresistible vices over a catchy beat and dance-pop synths. "It's hard to give, along the way/Convince myself, I'm in the moment," she sings. "I know the fall, might've been worse/But now the rain, is overflowin'." The infectious track opens with bouncy dance beats before spotlighting Empress Of's ethereal vocals.
I'm Your Empress Of is releasing via Terrible Records this Friday and showcases Empress Of's skills as both an artist and producer. She wrote and produced the entire album, aside from "U Give It Up" and "Hold Me Like Water," for which she enlisted the help of Jim-E Stack and Mikey Freedom Hart, respectively. The album is her third full-length project, following her 2018 studio album Us and 2015 debut Me. Empress Of shared the album's lead single, "Give Me Another Chance," earlier this month.
Stream Empress Of's "Love is a Drug" below and expect I'm Your Empress Of to drop April 3.
In other music-related news, serpentwithfeet has dropped a new track for Adult Swim's Singles series entitled "A Comma."