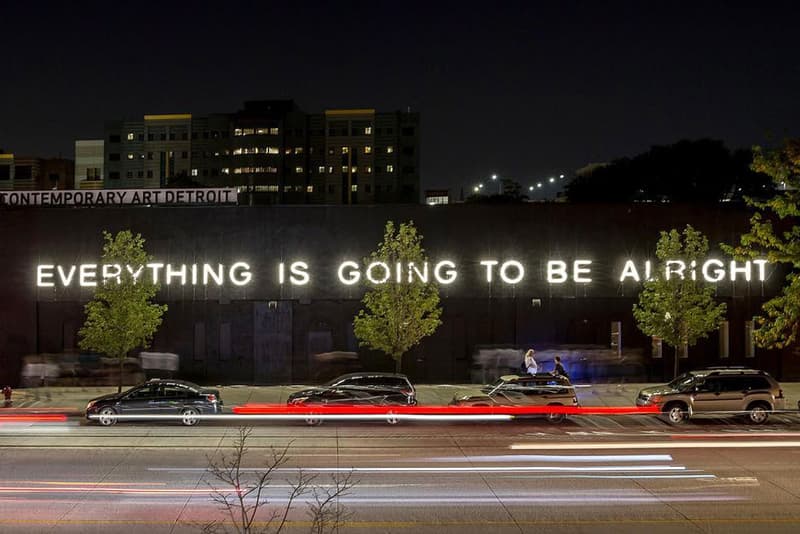 MOCAD Supports Struggling Artists With Platform to Sell Work During Coronavirus Pandemic
An online marketplace for Detroit-based artists.
---
Lockdown measures aren't stopping international museums to support artists with institutions such as The Broad and NGV Melbourne creating groundbreaking digital initiatives as part of a coronavirus relief effort.
Recently, the Museum of Contemporary Art Detroit launched an online marketplace to help struggling local artists sell their work. The digital initiative entitled "Emergency Rapid Response Fundraiser" was created by MOCAD museum staffers in the past few weeks as a solution to help artists with canceled shows, panel discussions and other creative outlets of income that were hampered due to the health crisis.
In this marketplace, artists can sell a single work and split the profits 50/50 with the museum. Interested buyers will be responsible for coordinating shipments of the work. Nadia Alexis, Sofia Henriquez, Lucas Foglia, Jim Chatelain, and more artists are currently purveying pieces on the digital platform.
"We have all these great connections with artists, and we were watching our friends and our community get hit really hard," said MOCAD's chief curator Elysia Borowy-Reeder to ARTnews.
The Emergency Rapid Response Fundraiser will run through April on MOCAD's dedicated website.
Elsewhere in art, check out the most popular museums and exhibitions of 2019.