Zebra Katz Shares Ominous Dancefloor Cut "UPP"
Ahead of the release of his debut album, 'LESS IS MOOR.'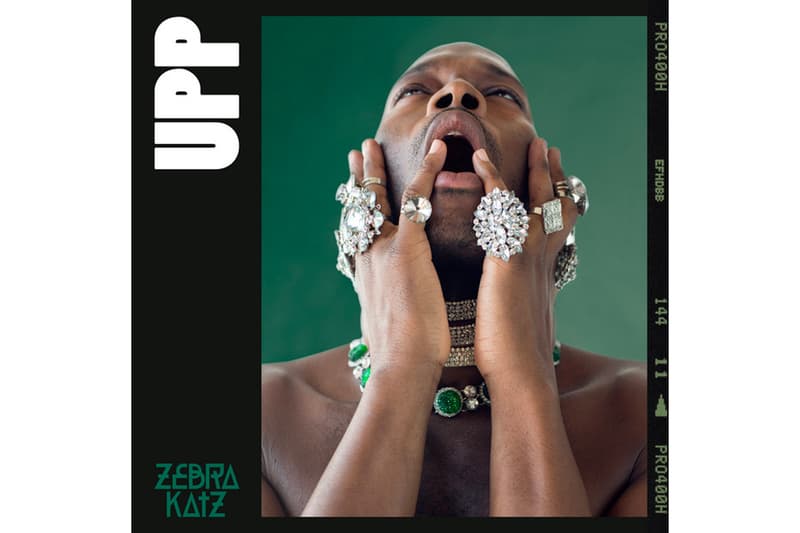 Following the announcement that Zebra Katz would be releasing his long-awaited debut album, LESS IS MOOR, the famed ballroom extraordinaire is back with another sinister brawler titled "UPP."
Filled with sweat-dripping angst, Zebra's latest track has been produced by himself, Br83the, and Torus, continuing to exemplify his genre-blending prowess through a Miami bass-infused dancefloor shaker. He whispers softly over the beat, "I said baby, you should come over here and thump," contrasting the hard-hitting backdrop with his uncanny delivery.
Speaking to The FADER about the track, he shares that "'UPP' is a re-imagined, extended, and finished version of one of the first tracks I wrote and produced on GarageBand." He further noted that he chose "an up-close or ASMR inspired vocal that might feel as if someone was whispering (sweet nothings) into your ear inside a dark and crowded club."
You can stream "UPP" below. Zebra Katz debut album, LESS IS MOOR, arrives on March 20 via ZFK Records.
For more new music, watch Rina Sawayama's video for "Comme Des Garçons (Like the Boys)."