Stephen Curry Eyes Return During Golden State Warriors Game Against Washington Wizards
The NBA star, however, is still dealing with nerve damage from his hand injury.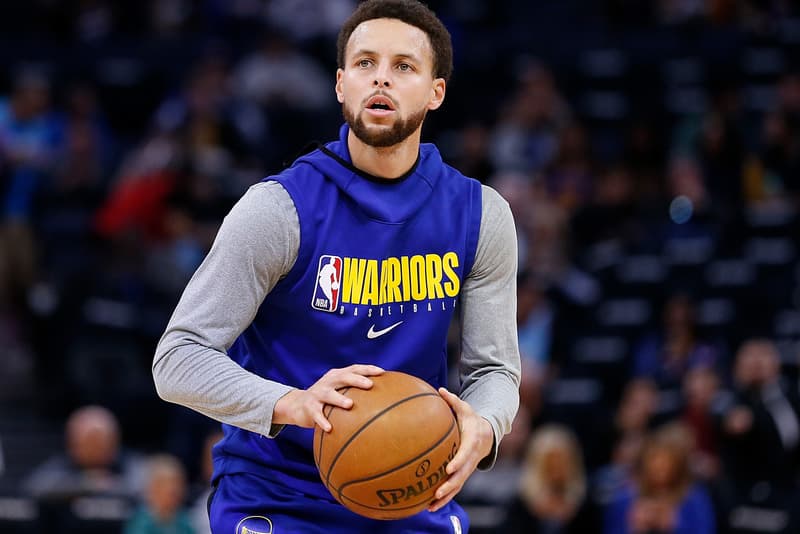 Stephen Curry is reportedly returning to the Golden State Warriors lineup on March 1, four months after sitting out due to a major hand injury.
Shams Charania of Stadium and The Athletic took to Twitter to break the news, writing, "Warriors star Stephen Curry will return to the Golden State lineup on Sunday against the Wizards, sources tell @TheAthleticNBA @Stadium. Curry on track for comeback four months after surgery on his broken left hand."
Despite the proximity of his return game, the Warriors PG is still coping with nerve damage. "It is going to feel different," Curry said, per Anthony Slater of The Athletic. "Anybody who has had surgery knows it takes a long time to get back to true normal."
Curry was only four games deep into the regular season when he broke his left hand during a 121-110 loss to the Phoenix Suns in late October. "This was a serious one that had a lot of nuances to it with the two surgeries and the nerve damage and stuff I'm still dealing with," he continued. "Everything is new. If it was an ankle thing, I'd tell you everything every step of the way."
In case you missed it, watch the livestream for Kobe and Gianna Bryant's memorial service here.
Warriors star Stephen Curry will return to the Golden State lineup on Sunday against the Wizards, sources tell @TheAthleticNBA @Stadium. Curry on track for comeback four months after surgery on his broken left hand.

— Shams Charania (@ShamsCharania) February 25, 2020