Nike Outlines Diversity Goals, Sustainability Initiatives & Community Targets in Impact Report
Detailing its achievements in 2019 to goals for 2019 and beyond.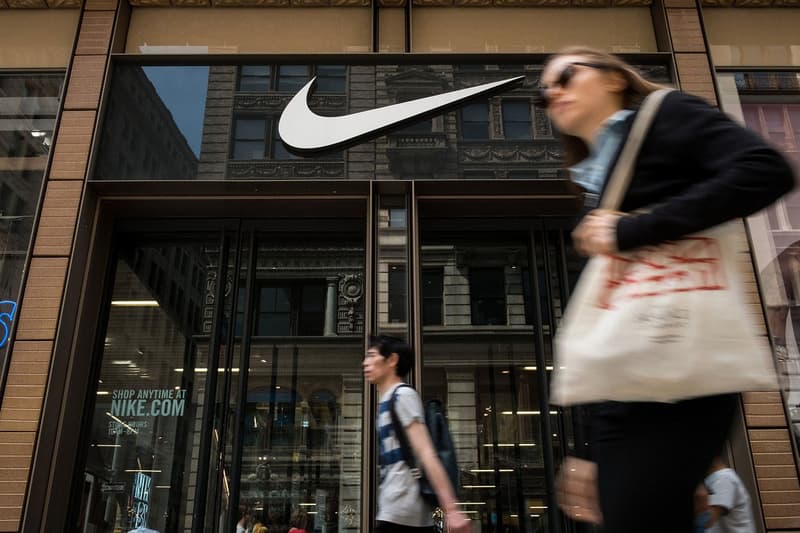 Nike has released its Impact Report for FY19, outlining environmental initiatives, how it encourages kids and communities, in-house representation and more.
The Nike Impact Report has been an integral part of the sportswear company's transparency for over two decades, detailing environmental and social impacts that, this year, heavily reflect on diversity and inclusion, community and sustainability targets for 2020.
Highlights from this year's report include a 3% increase from 2018 regarding vice president-level representation of women globally, now standing at 39%, as well as a 2% increase in VP-level representation of U.S. underrepresented groups, now standing at 21% in total. Other achievements from Nike Inc. such as being on track to reaching its goal of using 100% renewable energy in owned or operated facilities globally by 2025, with all of its facilities in North America already being powered by 100% renewable energy, were mentioned.
Elsewhere, Nike Inc. outlines how its Made to Play program has "helped get more than 17 million kids moving" in community-orientated experiences, as well as how it has helped train nearly 100,000 coaches, which stems from an $81m USD investment.  President and CEO John Donahoe commented on the report in a letter stating:
"This is the power of sport. Like so many across our company, I came to NIKE because I believe in sport. I believe in sport's capacity to transform lives and communities. And at a time when our society is more fragmented than ever, when polarization is wearing down our institutions and climate change is threatening our very survival, I believe in the power of sport to bring us together to change the world for the better."

He added, "In FY19, we maintained the global pay equity ratio for men to women, and white to underrepresented groups in the U.S., that we achieved last year." Commenting on this progress, Donahoe concluded by saying "While this is good progress, we know there is more work to do. We will continue to increase representation and strengthen our culture of belonging."
In other news, Nike's new "Move to Zero" collection showcases a sustainable future for the sportswear brand.