Hone Your Shuriken Skills With Sega Interactive's 'Ninja Trainer Arcade' Darts Game
Officially recognized by the Japan Ninja Council.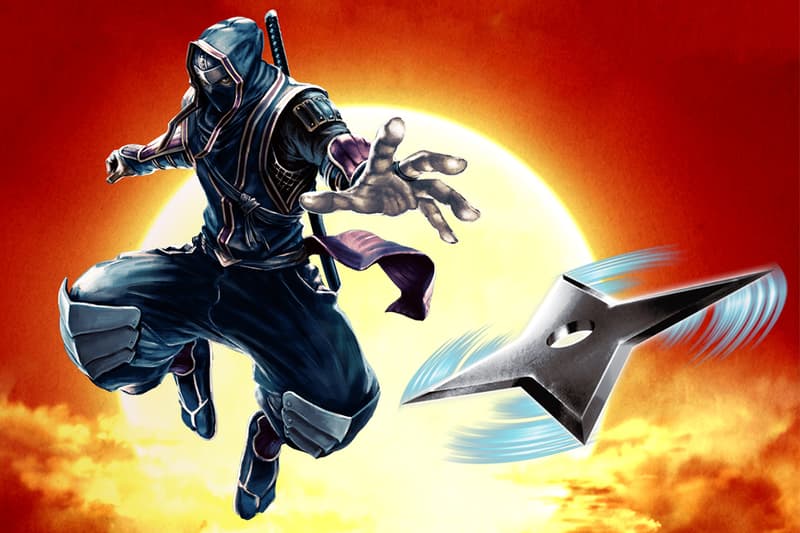 At this year's Japan Amusement Expo, Sega Interactive's DARTSLIVE division revealed its new Ninja Trainer Arcade darts game. Aiming to "provide the best ninja experience ever," the unique arcade game is based on the Ninja Trainer Shuriken Dartboard available now.
Building on the DARTSLIVE's established darts system, the upcoming arcade game allows players to show off their shuriken skills with an LED-backlit translucent dartboard. Competing with one another, players will need to hit the 50, 30 and 10 point square regions to rack up points in four fun game modes. Replicating actual shuriken-throwing, the safe rigid rubber shurikens are designed to stick into the dartboard in a satisfying manner.
It is interesting to note that Ninja Trainer Arcade has been officially recognized by the Japan Ninja Council, and will be used during the organization's upcoming national shuriken-throwing competitions. Additionally, each machine features a vending machine function for players to purchase the Ninja Trainer Shuriken Dartboard to practice at home.
Head over to the Ninja Trainer Arcade website to learn more about the game ahead of its release later this year.
今年稼働予定の『#ニンジャトレーナー アーケード』もセガブースに出展中!

ダーツの技術を応用し、実際に手裏剣を打って楽しめる本機は、 #ダーツライブ が開発を手掛けています。
明日の一般日にご来場予定の皆さま、挑戦をお待ちしています。https://t.co/dhPxFayIRp#セガJAEPO2020 #JAEPO2020 pic.twitter.com/EmsGmOhQBr

— セガ公式アカウント (@SEGA_OFFICIAL) February 7, 2020
For more gaming news, the trailer for Dragon Ball FighterZ's Season 3 welcomes Ultra Instinct Goku and Kefla.