Drake Brings Battle Rap to Live-Streaming Platform Caffeine
Drizzy will also have his own channel to handle personal streams.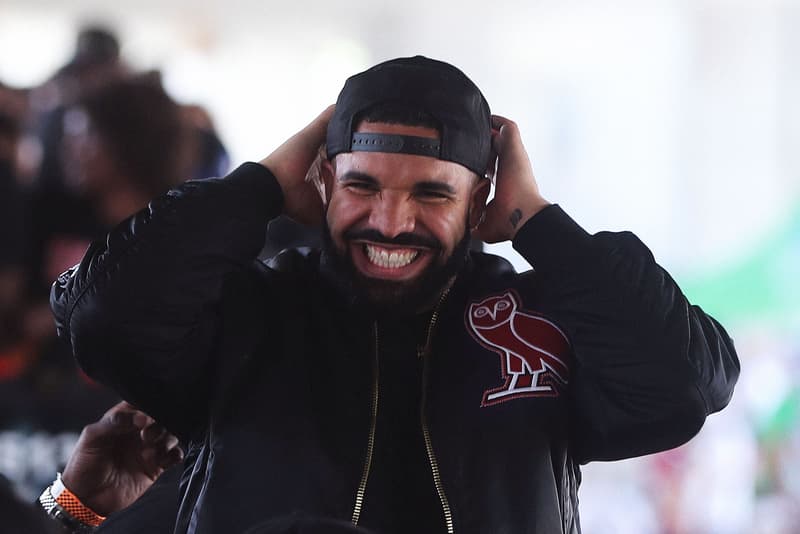 Drake is giving the world's largest battle rap competition it's biggest platform to date by partnering with Ultimate Rap League and upstart live-streaming platform Caffeine for a reported multi-year deal that will also give the rapper his own streaming channel. While the pairing was reached through an undisclosed amount, Caffeine's ultimate goal is to rival Amazon's Twitch and Google's YouTube through partnerships with some of the biggest stars in the entertainment space. Caffeine originally launched in November 2019 and was created by Apple designer Ben Keighran.
"There's millions of people and this huge community around the world of people who love real battle rap and URL is the biggest, most authentic, most respected battle rapping league in the world," Keighran told Variety. "It's got the sort of core tenets of UFC fighting and boxing. But, getting into the experience right now — if you spoke to Drake, he'd say getting into it is really difficult."
Ultimate Rap League will debut on Caffeine live from Atlanta on February 29 with follow-up shows in Houston and Charlotte. Per Variety, other Caffeine stars in the music industry include Doja Cat and notable rapper-turned-gamer Offset.
"[I'm] excited to announce this major step forward! I managed to get URL [Ultimate Rap League] and Caffeine linked up with the objective of making battle rap easier to access in your home or on your mobile device and it's free to watch battles once you sign up for the service. We are bringing the biggest league in the world to more screens than ever before. Greatness simplified," Drake said in his recent Instagram post announcing the partnership.
Drake has a history of live-streaming, too. Back in 2018, he broke records during a Twitch live stream where he paired with Travis Scott, NFL wide receiver JuJu Smith-Schuster and professional gamer Ninja for a Fortnight battle that garnered over 628,000 viewers, nearly double the previous record.
"This partnership will deliver a heightened viewing as well as an interactive experience for all who tune in. We are taking the same events that we stream on watchbattlelive.com over to Caffeine and we intend to keep the same vibe with a heightened viewer experience. Each show will contain 3-4 battles for those who tune into the stream on Caffeine… Each Ultimate Rap League event will only air once like a major sporting event," URL said in a press release earlier today.
Stay tuned for more updates on Drake's latest business partnership. In more music updates, NBA YoungBoy announced his new Still Steppin, Still Flexin mixtape with two new singles.