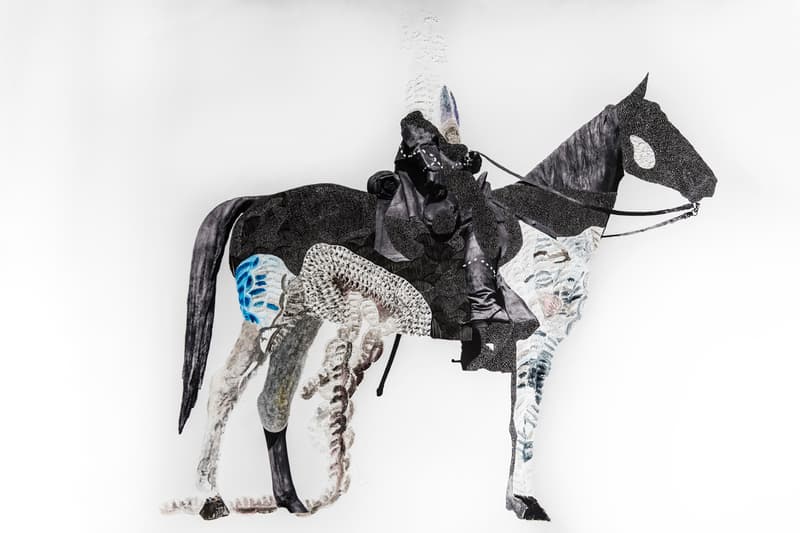 1 of 8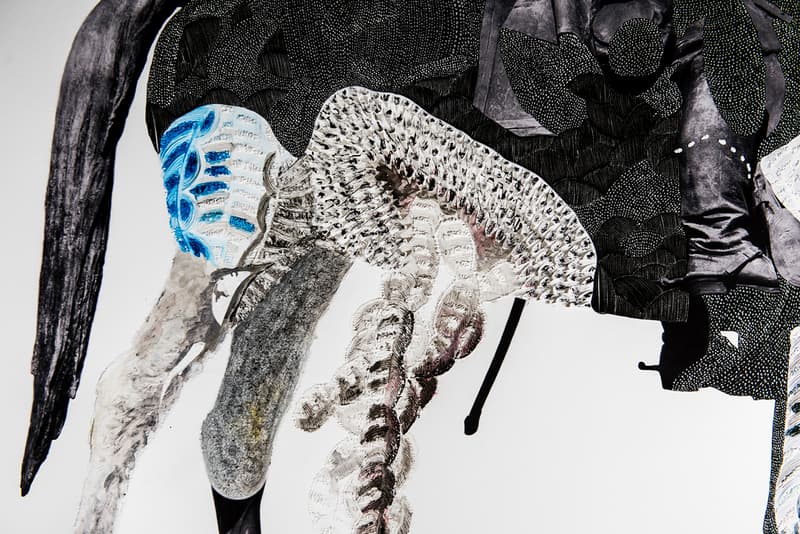 2 of 8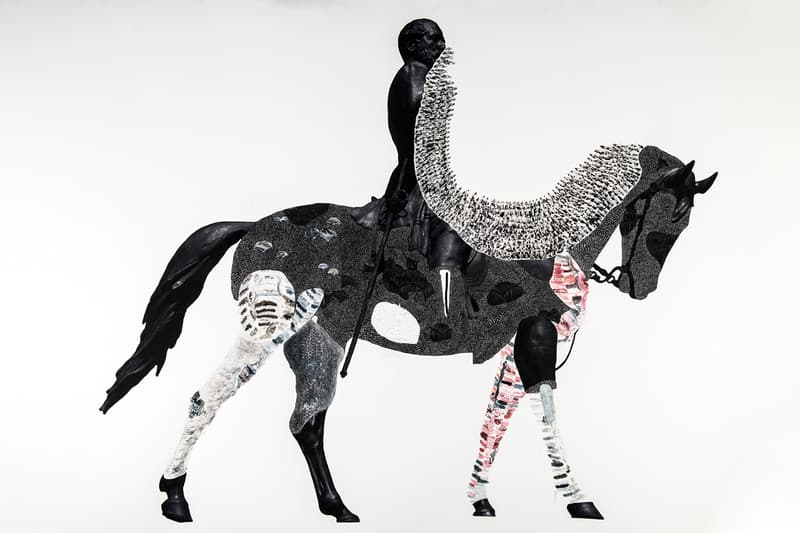 3 of 8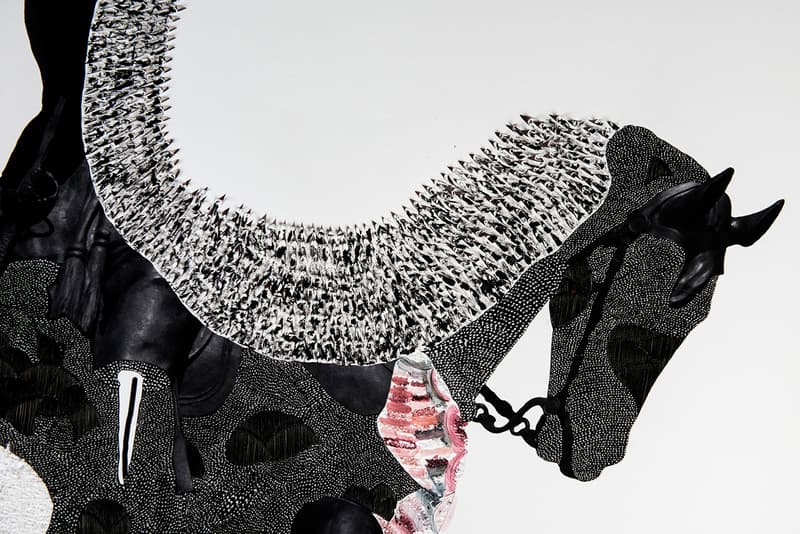 4 of 8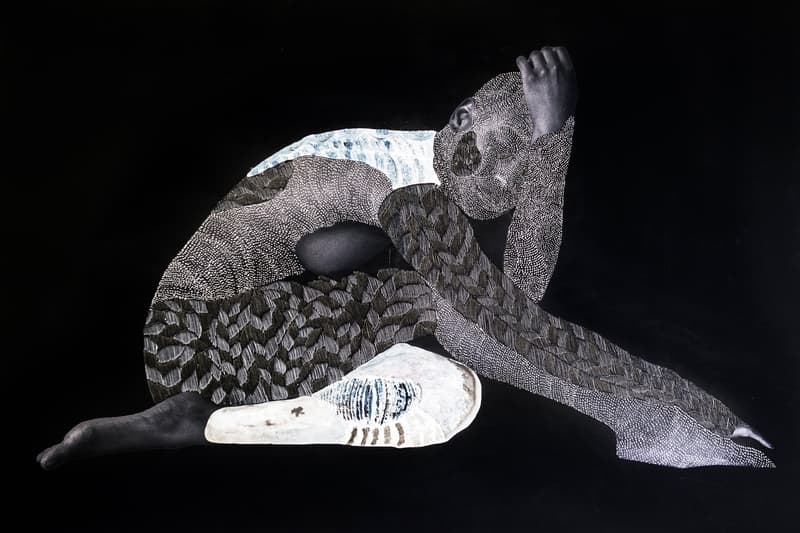 5 of 8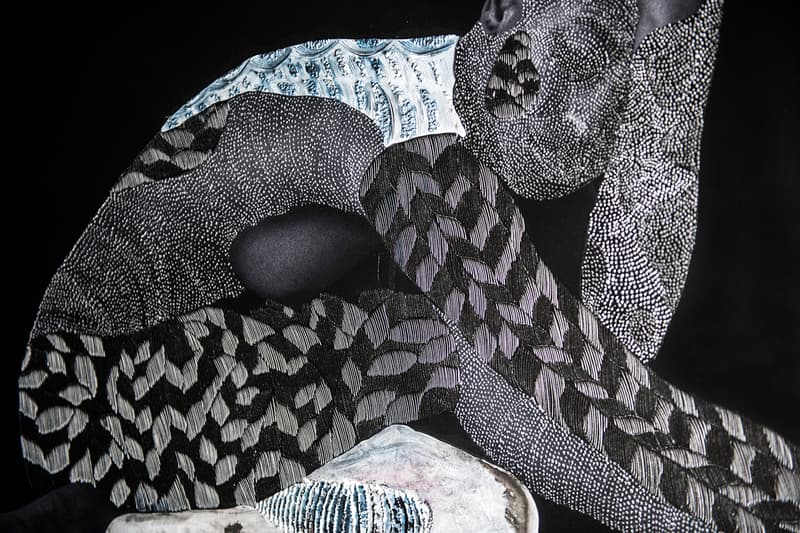 6 of 8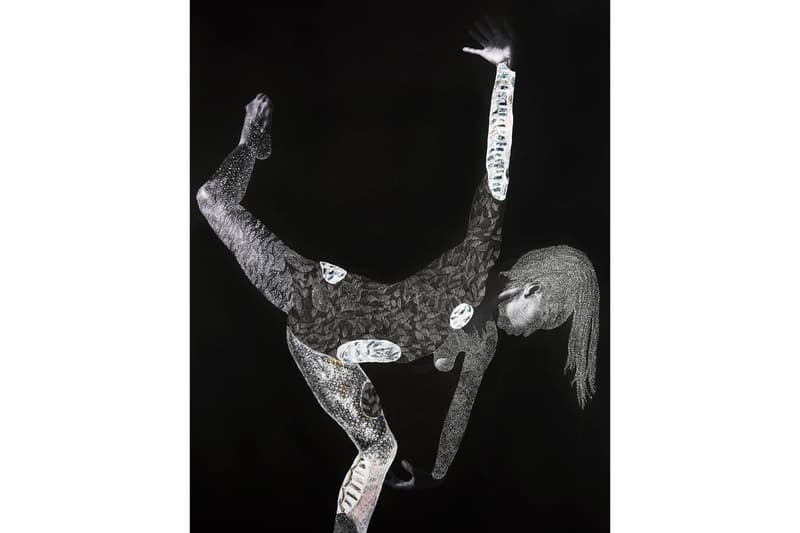 7 of 8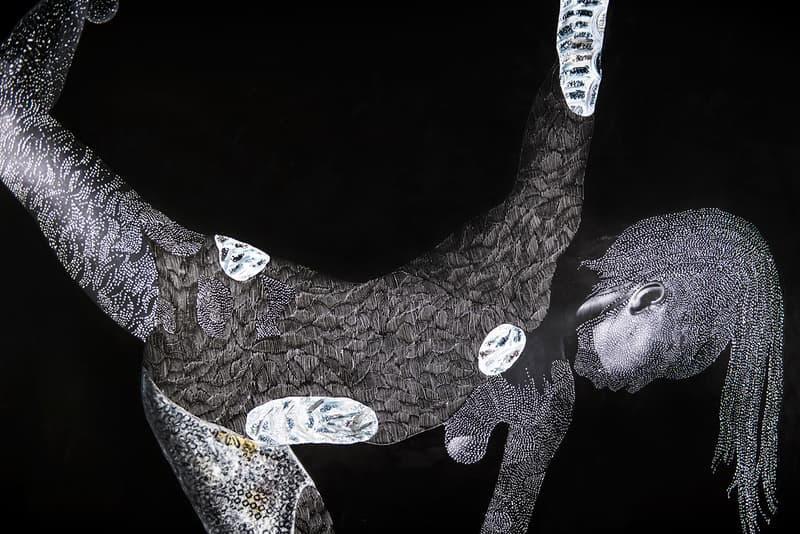 8 of 8
Nate Lewis' Multidisciplinary Works Challenge Perspectives on Race & History
Informed by his background as a critical-care nurse.
---
Next month, New York-based artist Nate Lewis will exhibit his new works at NYC's Fridman Gallery. The exhibition, entitled "Latent Tapestries," will showcase the artist's intricately carved works — made from combining elements of photography, sculpture, ink and graphite drawings — that reflect his experience as a nurse and explore perspectives on race. After spending almost a decade working in an intensive care unit, "Latent Tapestries" marks the artist's first solo exhibition in New York City.
Exhibition highlights include a new body of work titled Probing the Land​ that examines Confederate monuments, new works in Lewis' ongoing ​Signaling​ series depicting black figures in motion, and an early collage made out of electrocardiogram strips from patients he took care of. "Interacting with images is an act of care," Lewis says. "I explore and question the history of the subject, mirroring the abilities of diagnostic lenses in my own language of seeing and listening. The textures and patterns I create resonate with the rhythms and sounds I listen to."
Comparing the slight changes in diagnostic sounds to shifts in color and texture, Lewis admits, "These nuanced ways of looking at and listening to a body, profoundly influenced how I see, hear, and understand the world." Applying this medical history to his unique visual language, Lewis explores the granularity of photographs, responses to the political climate and critical role of music in connecting shared histories and futures.
Check out select works from "Latent Tapestries" above. The exhibition will run from March 1 to April 5.
In other art-related news, Lauren Halsey sheds light on gentrification in South Central L.A. with her large-scale installations.
Fridman Gallery
169 Bowery
New York, NY 10002