Lauren Halsey's Latest Sculptures Shed Light on Gentrification in South Central L.A.
Commemorating small businesses across large-scale installations.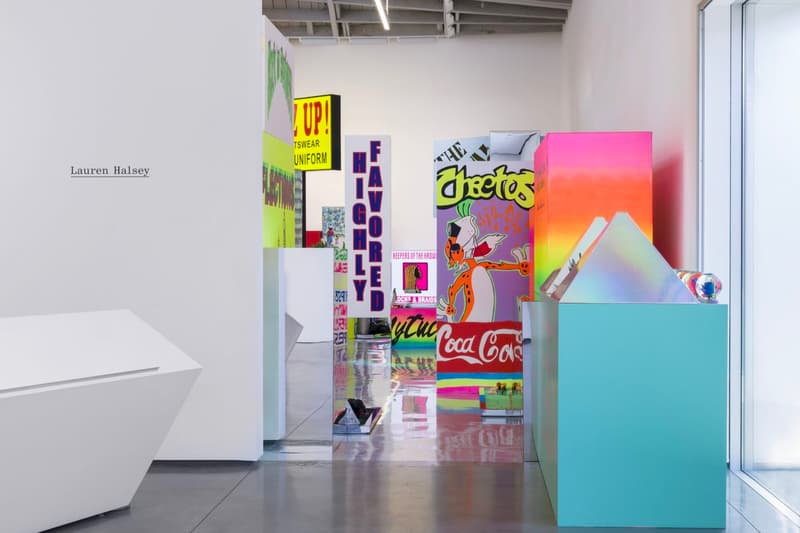 1 of 23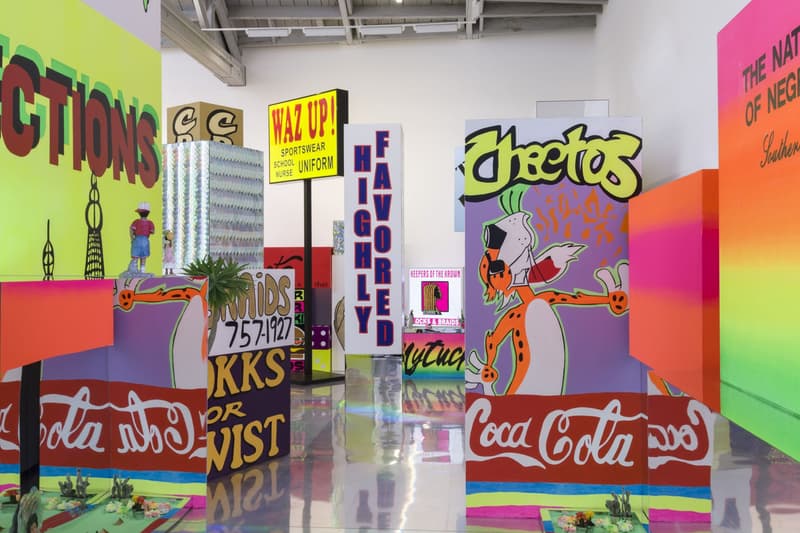 2 of 23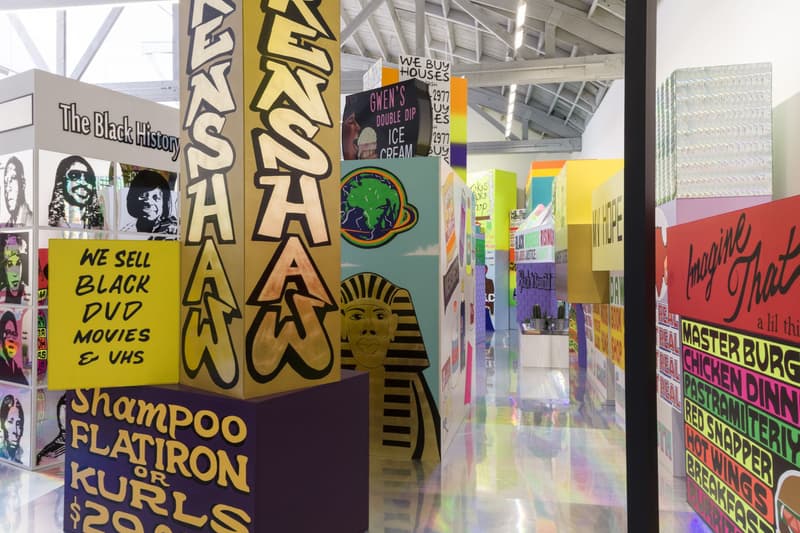 3 of 23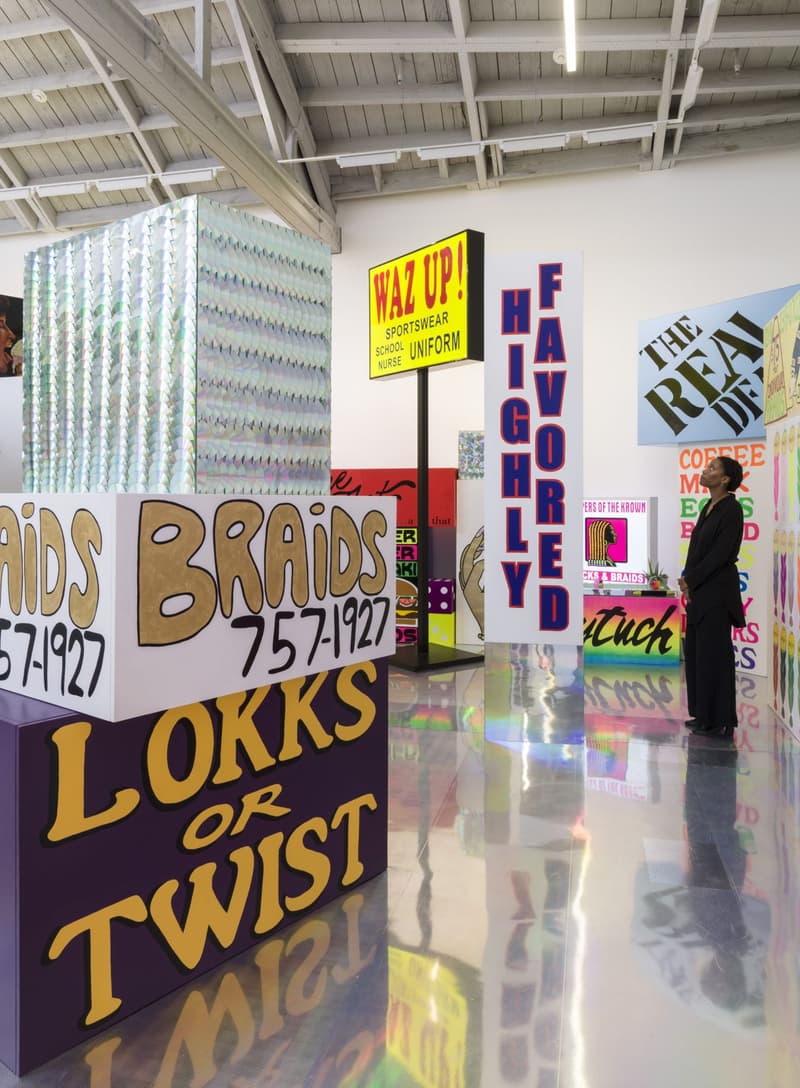 4 of 23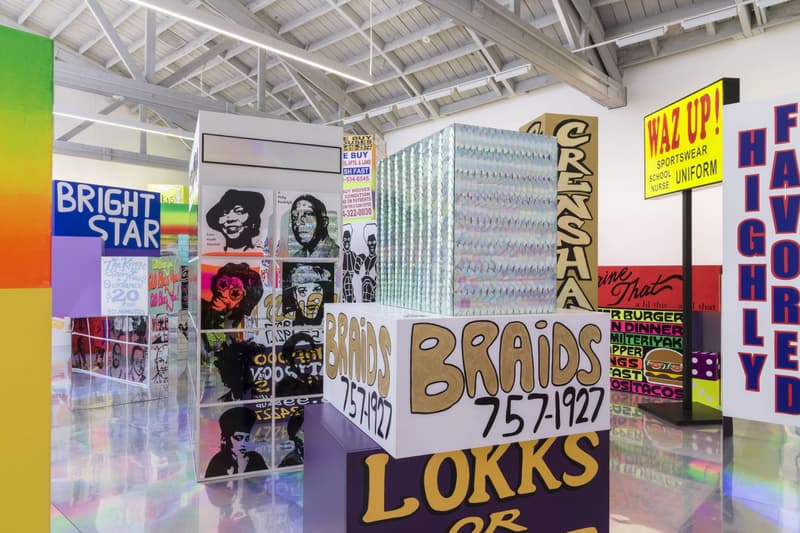 5 of 23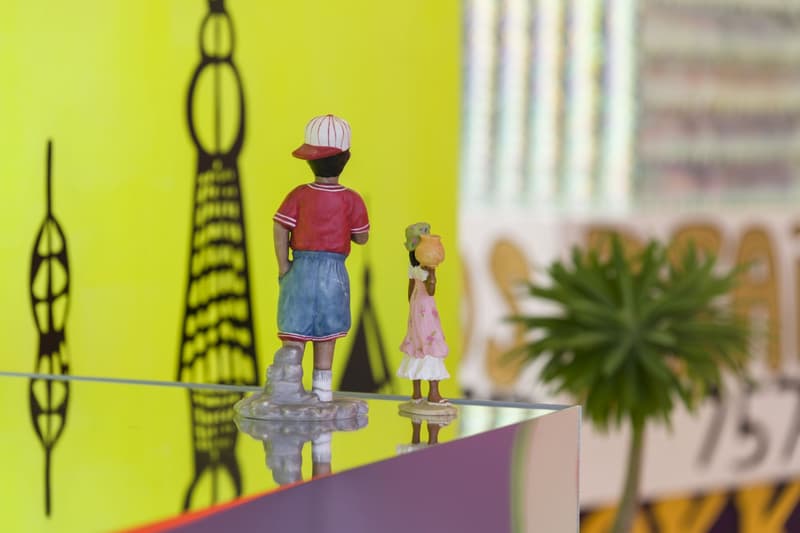 6 of 23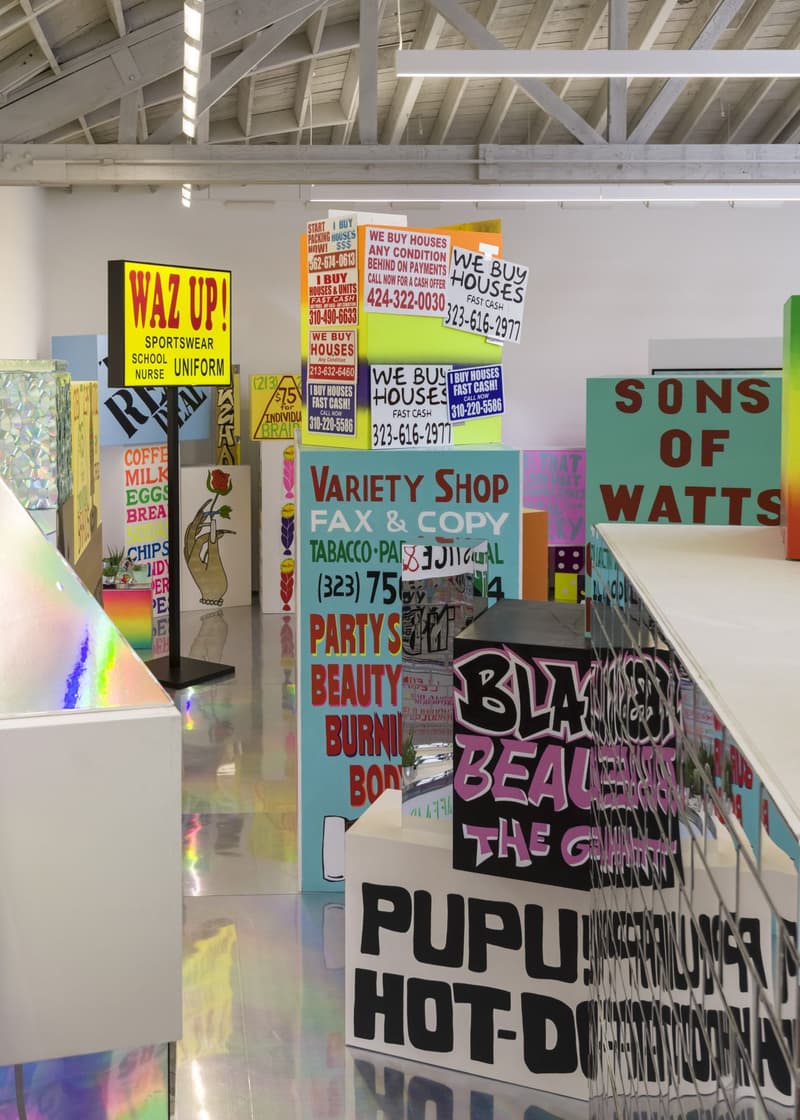 7 of 23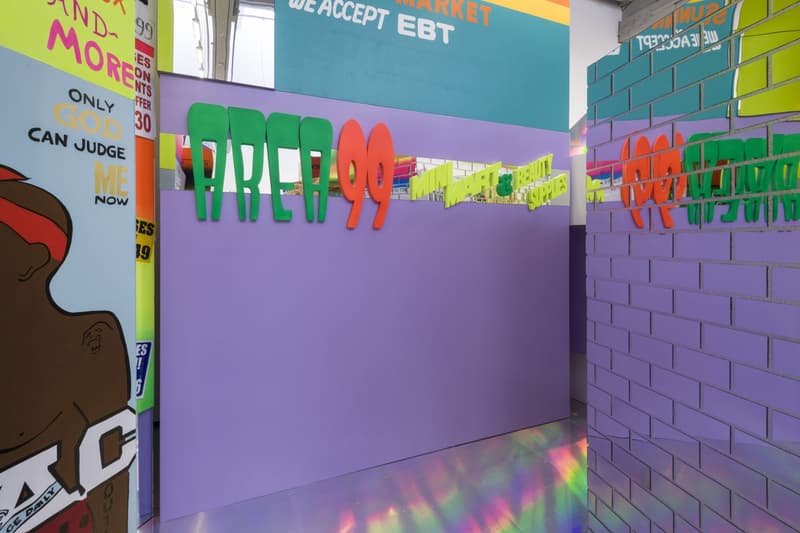 8 of 23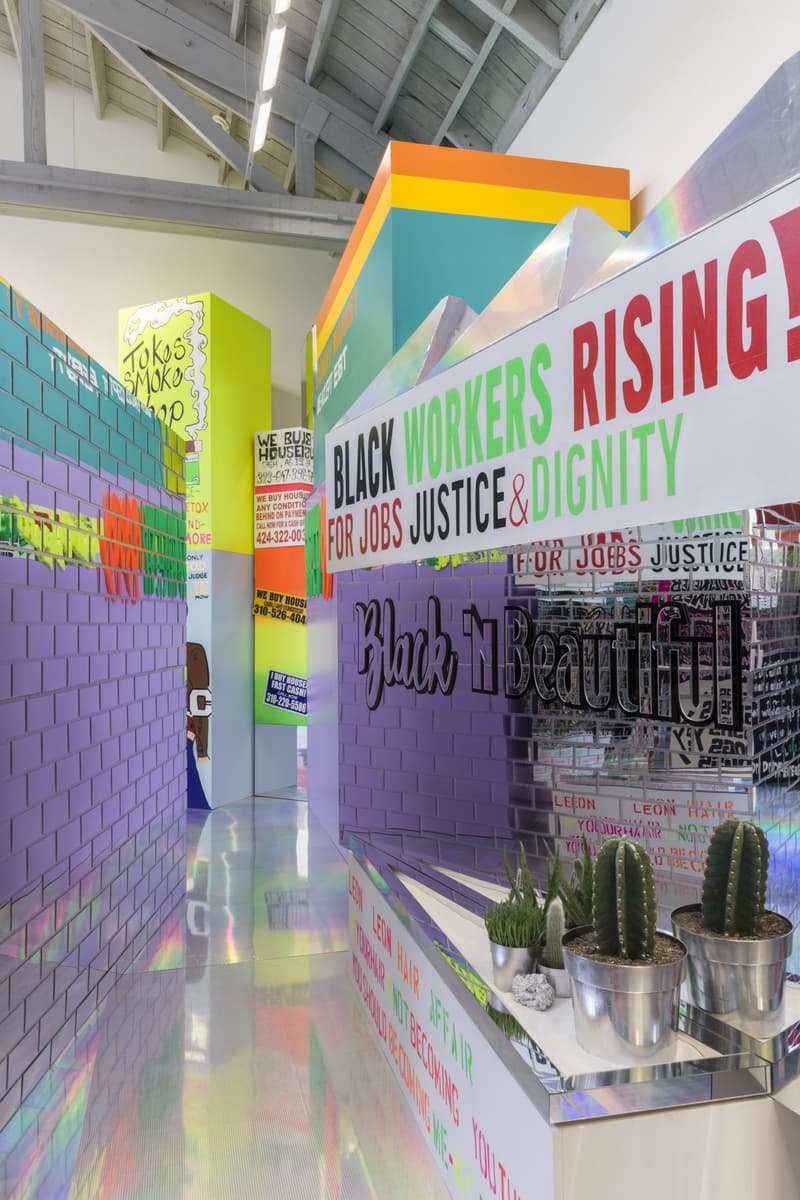 9 of 23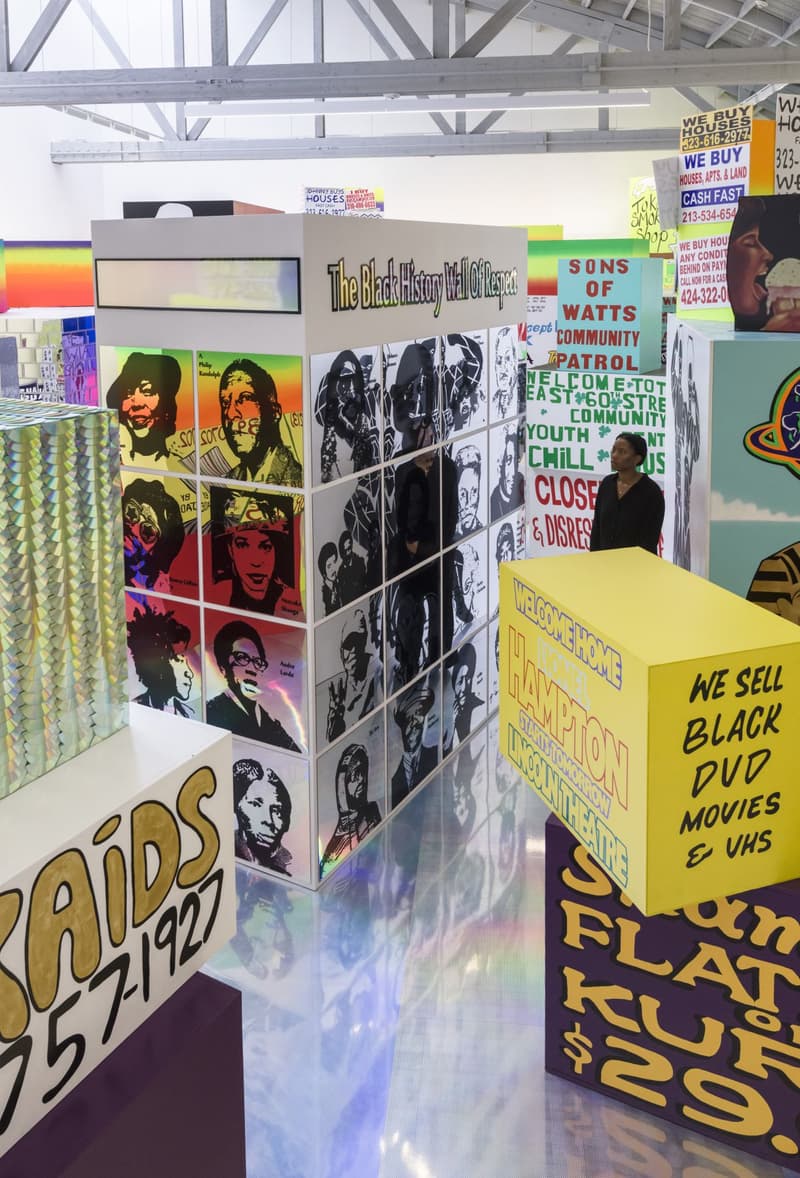 10 of 23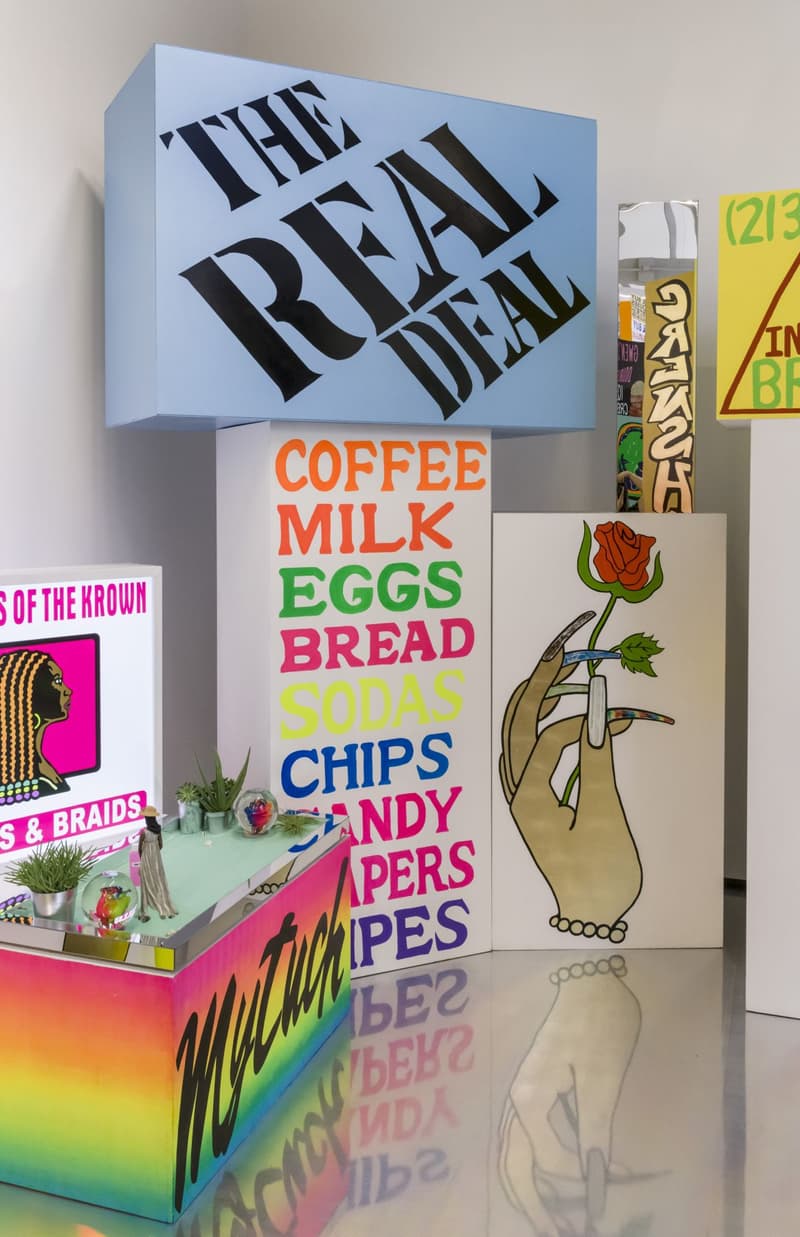 11 of 23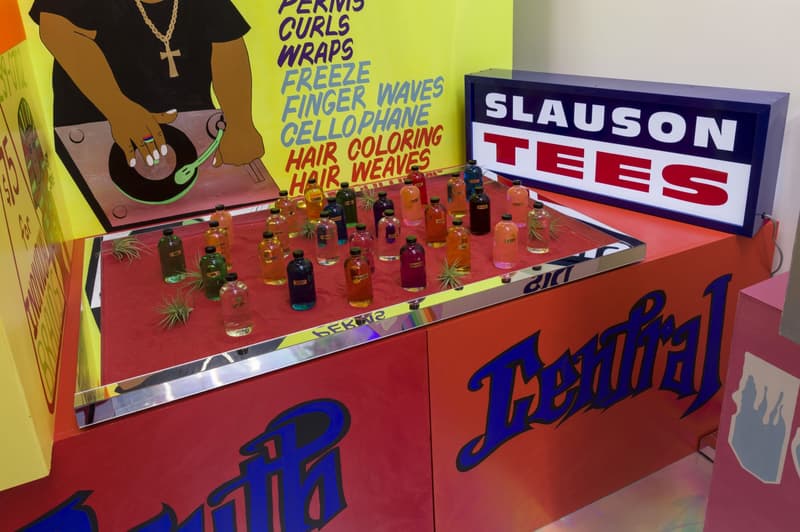 12 of 23
13 of 23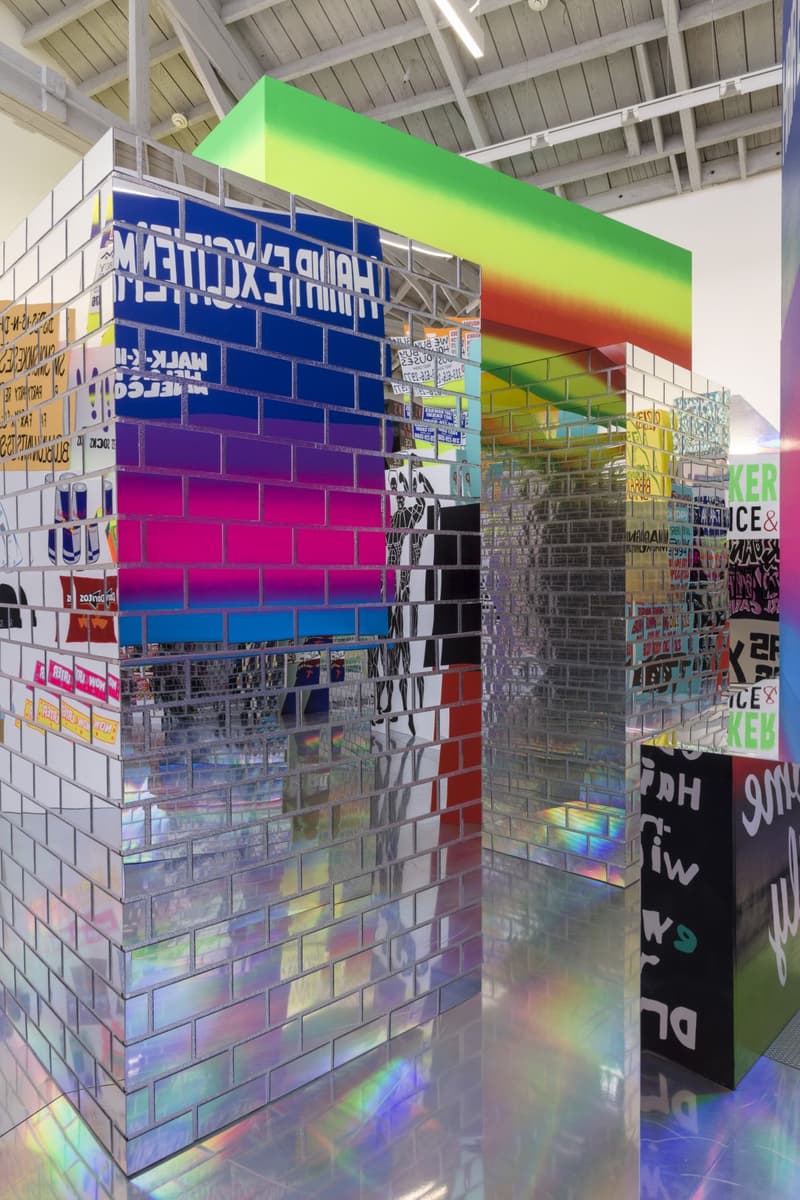 14 of 23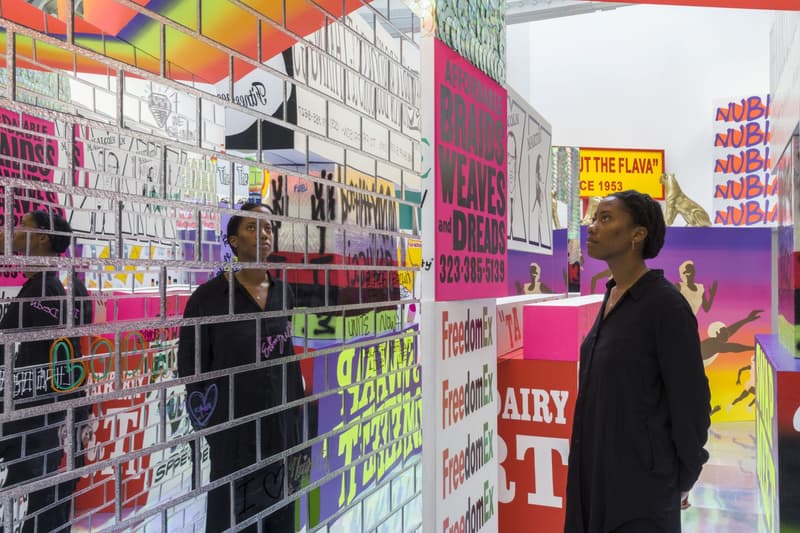 15 of 23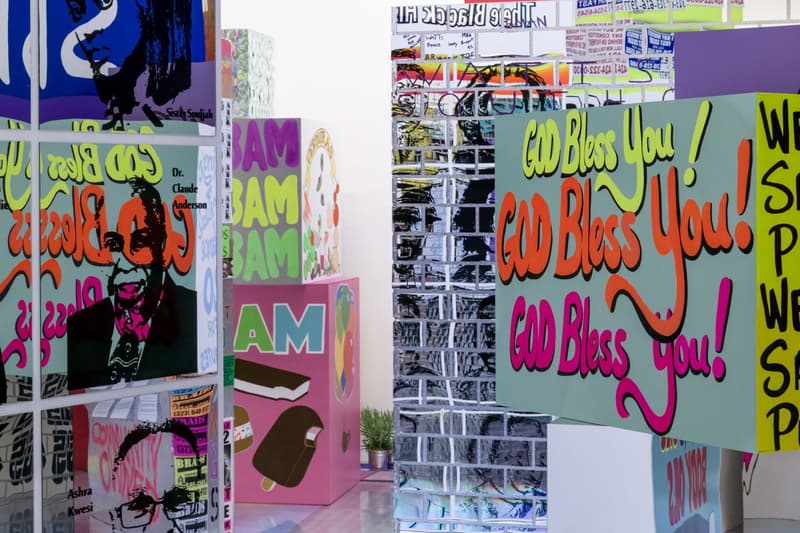 16 of 23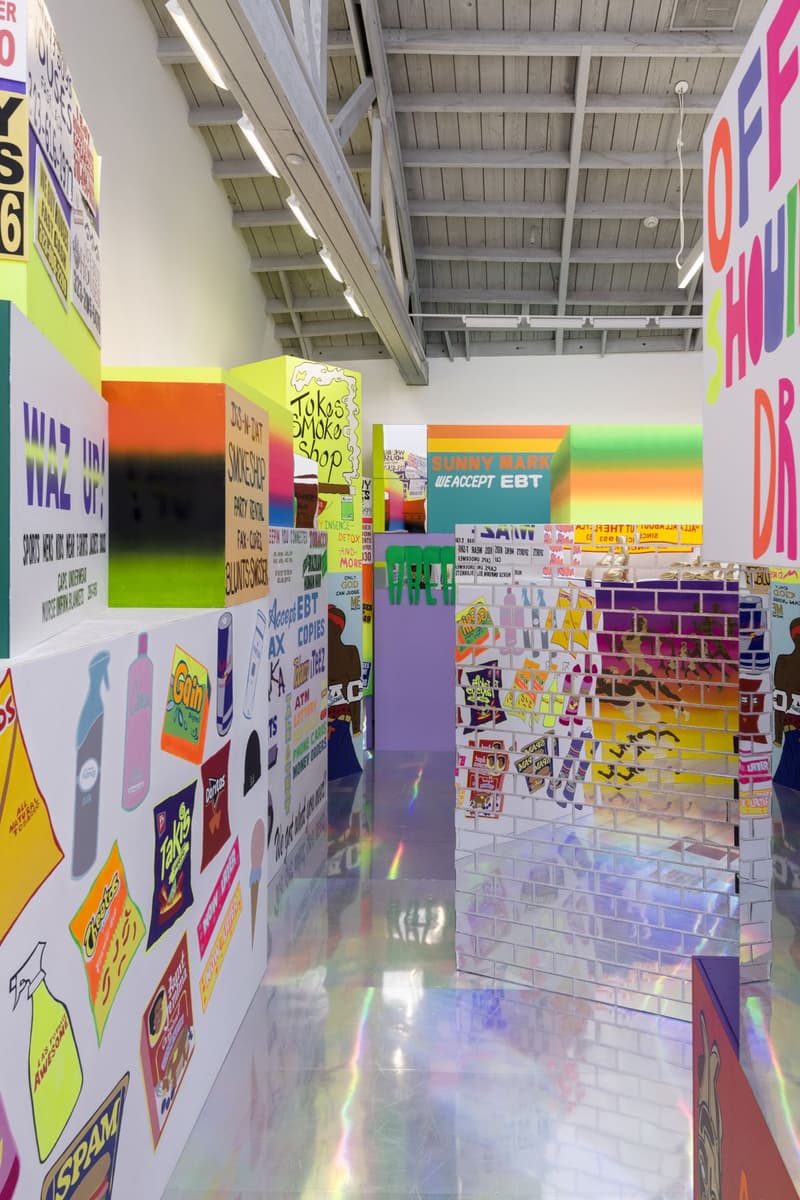 17 of 23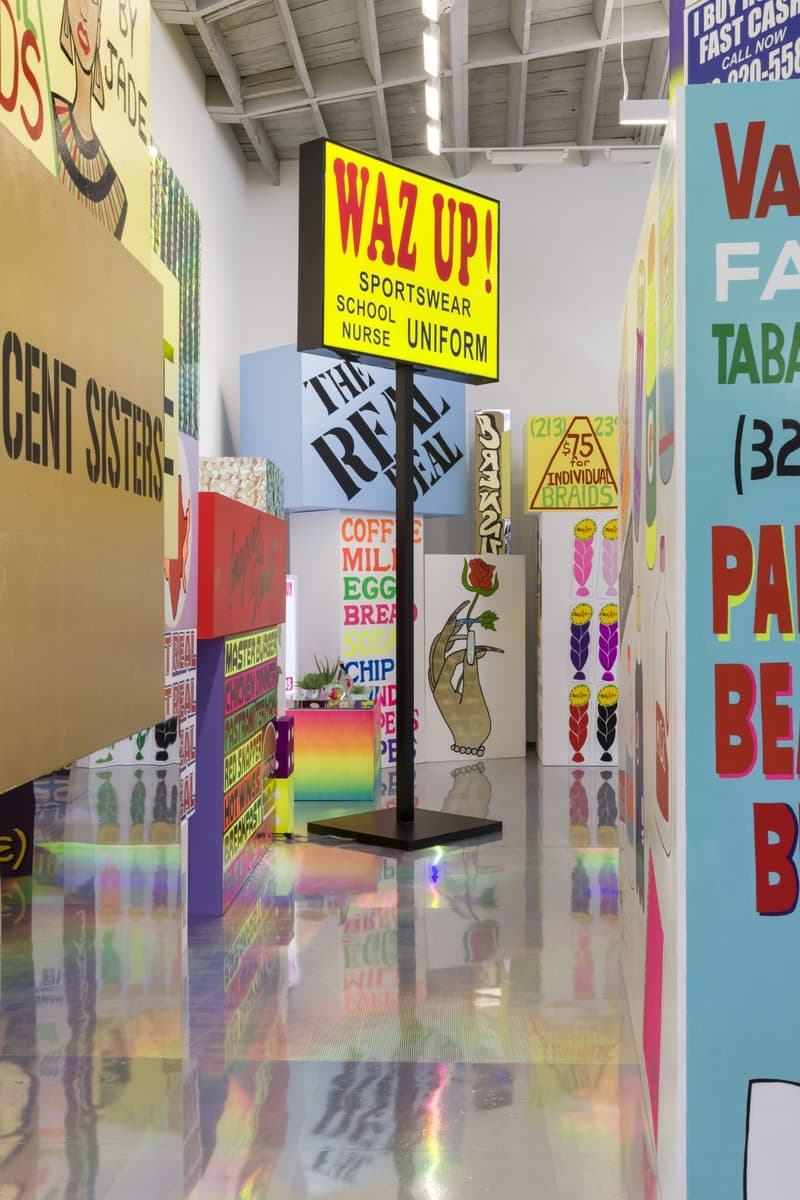 18 of 23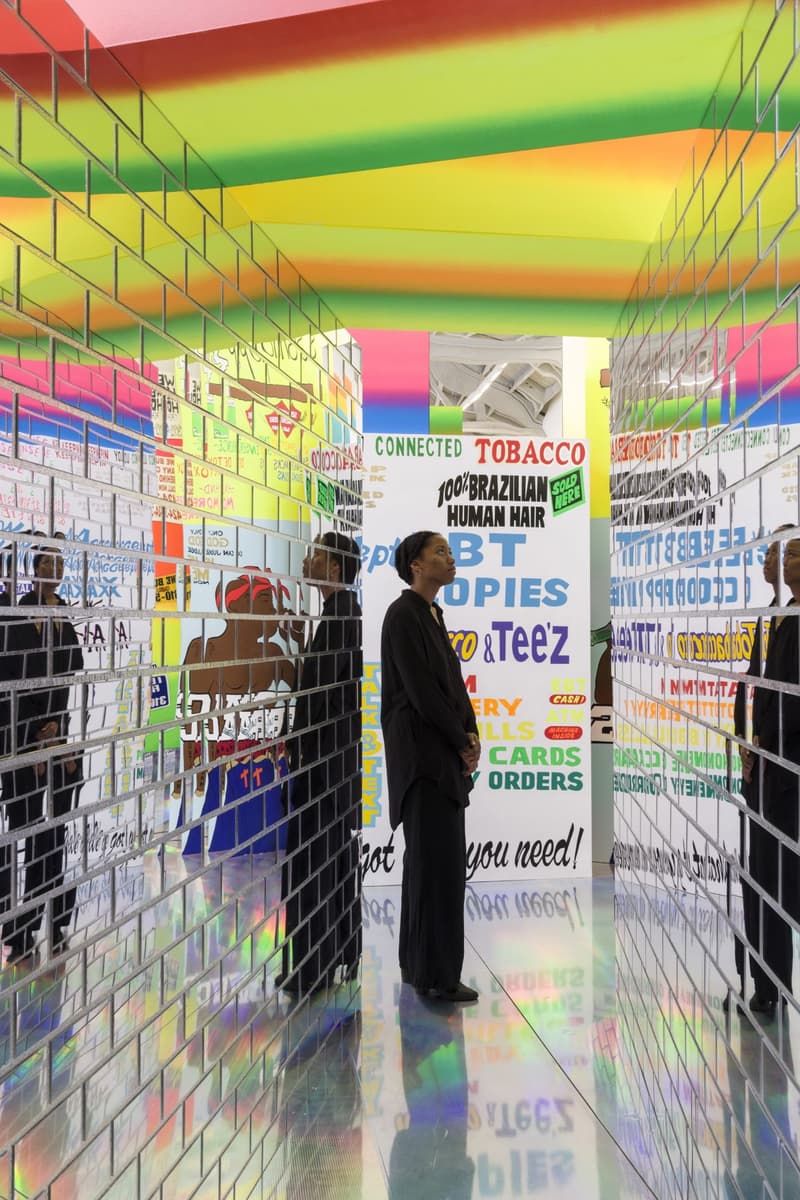 19 of 23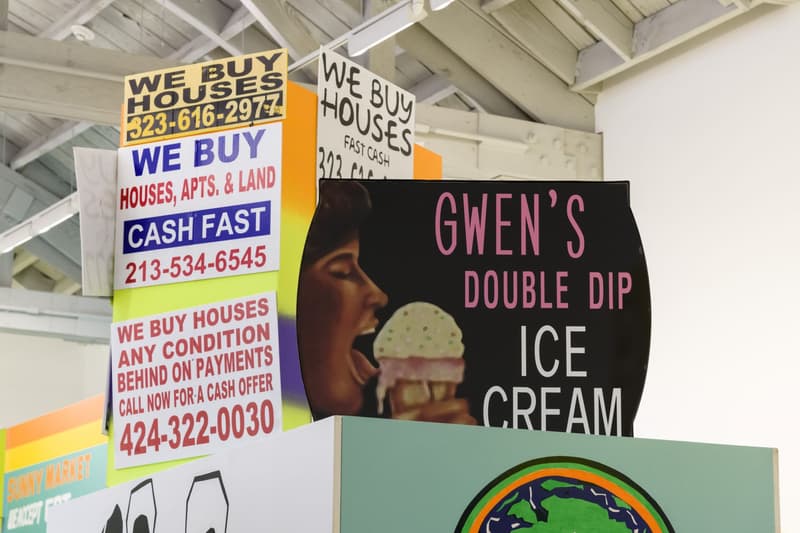 20 of 23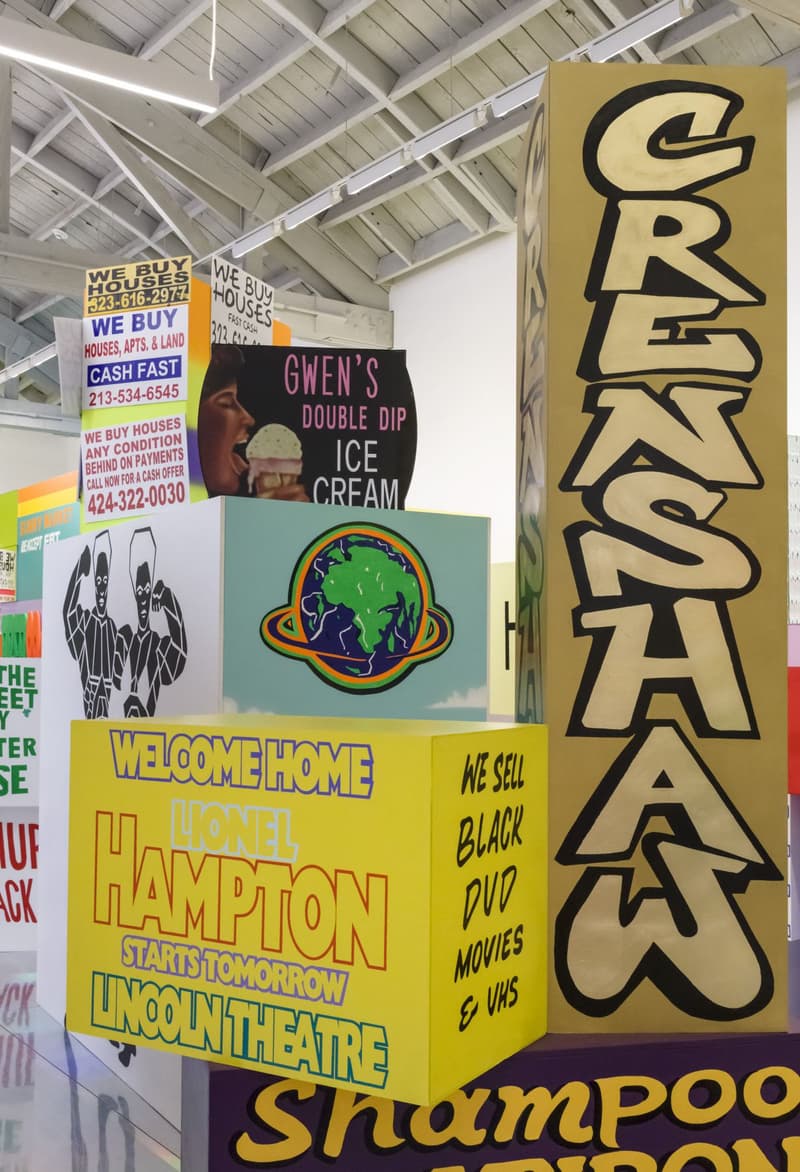 21 of 23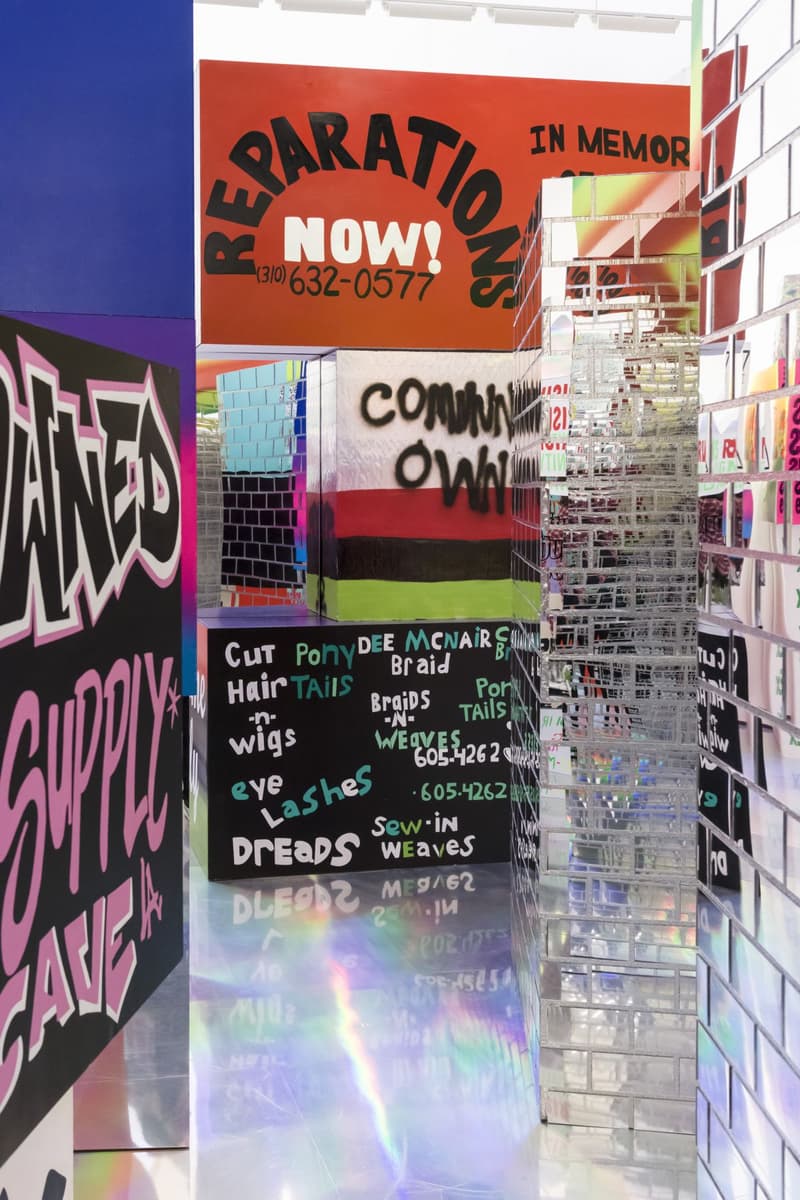 22 of 23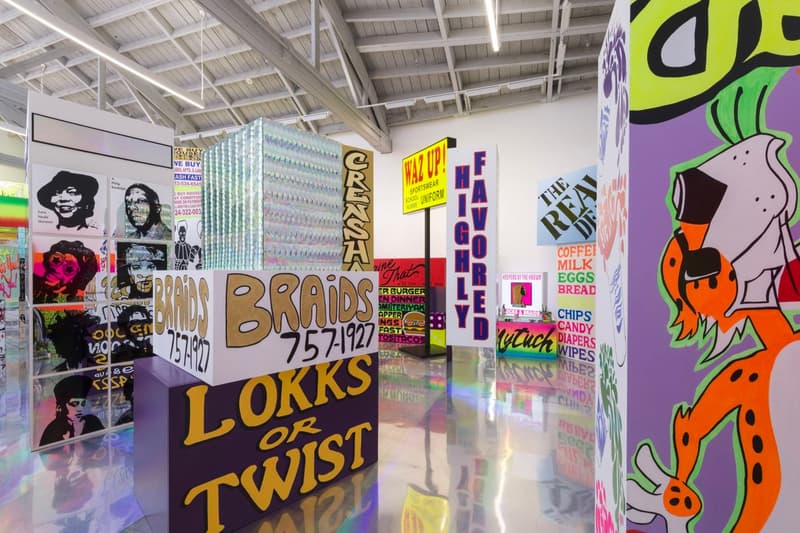 23 of 23
Rising contemporary artist Lauren Halsey creates atmospheric installations that examine the transient nature of urban neighborhoods including her hometown of South Central, Los Angeles. Halsey recently launched a new solo exhibition at LA's David Kordansky Gallery where she presents new sculptural installations that demonstrate "her reckonings with gentrification and the threatening economic displacement of Black and Latino/a stores and shops," as per a statement.
From a towering assemblage portraying images of deli snacks to a wall with reflective portraits of important Black figures, Halsey's body of work is a harmonious mishmash of aestheticized objects that lets viewers get an intimate look at the artist's personal mythography. What's more, the inability to enter these hollowed objects evokes the erasure of many of the businesses that Halsey has commemorated in pieces across the show.
"Halsey isn't reproducing South Central Los Angeles, or even trying to render her own version of it. Instead, via glyphic narratives, the self-reflection of her mythography, visual samples of uprising tags from 1965 and 1992, and her vivid abstracting of the business reproductions, she creates structures that ask us to see how she remembers what's being erased," said Douglas Kearney, who wrote the exhibition statement.
Check out the installation views above and then head to David Kordansky Gallery's website to learn more. The exhibition is on view through March 14.
Elsewhere in art, take a look at the best artworks releasing this week.
David Kordansky Gallery
5130 W Edgewood Pl
Los Angeles, CA 90019