IKEA is Hosting a Sleepover in Two Stores
In honor of World Sleep Day.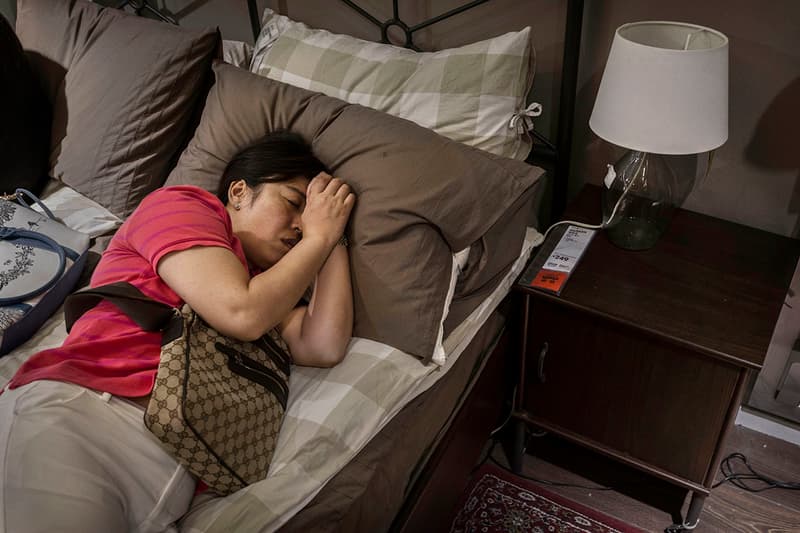 In honor of World Sleep Day, IKEA has announced that it will be allowing select IKEA Family members to actually sleep over in two of its stores. IKEA Brooklyn and IKEA Costa Mesa will be opening their showrooms to lucky fans for a night filled with immersive sleep-themed activities, followed by actual sleep.
An Insomniac Lounge featuring ASMR experiences, a Silent Disco, sleep workshops and more will all take place during the event. Each winner will also be able to bring one guest along with them to the experience, all the more adding to the fun.
IKEA fans who don't win the sleepover experience will still be able to participate in various in-store, sleep-themed events on February 22 that will range from relaxation to organizational workshops. IKEA will also be dishing out surprises to its customers in New York and Los Angeles during National Sleep Week from March 1 to March 8.
The IKEA Swede Dreams Sleepover will take place on Friday March 13 at IKEA's Brooklyn and Costa Mesa locations. Those who have always wanted to sleep in an IKEA store can enter to win the experience over on the contest's website. Winners will be contacted beginning the week of February 24.
In related news, Evian and Virgil Abloh recently debuted the "Activate Movement" collection and competition.