Duke Deuce Taps Lil Jon, Juicy J and Project Pat for "Crunk Ain't Dead" Remix
The rapper is gearing up to drop his new mixtape 'Memphis Massacre 2.'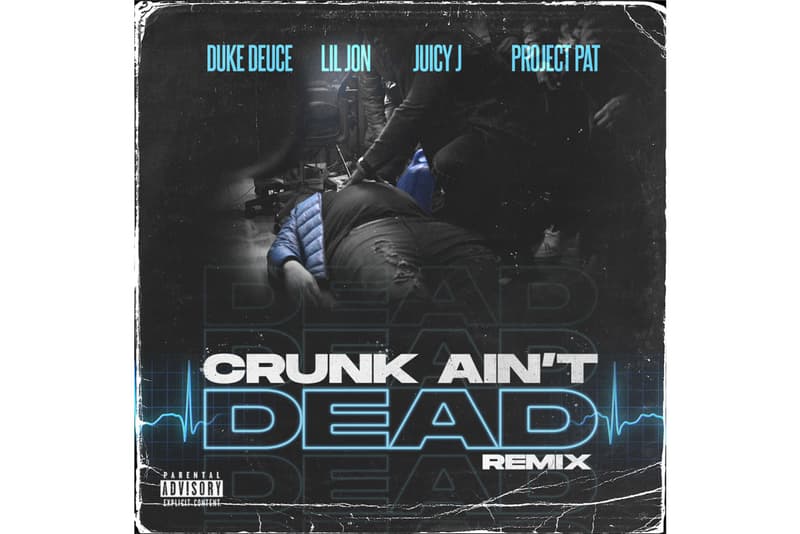 According to Mephis breakout act Duke Deuce "Crunk Ain't Dead," and the tens of millions of views that the rapper has amassed on YouTube since dropping the track's official video last November would indicate that he just might be right. As such, the musician has called upon none other than crunk heavyweights Lil Jon, Juicy J and even Project Pat to assist with the song's remix, dropping off a hype new rendition with all of the artists last week.
The fact that his record was co-signed by fellow Memphis stars, Project Pat and Juicy J, is a telling sign that Duke Deuce is truly on the rise. Counting the rappers as some of his hometown inspirations, Duke Deuce has long been versed in the southern music scene, spending days as a youth in the music studio with his father, producer Duke Nitty. Atlanta's own "King of Crunk" Lil Jon further seals the deal on the track's dirty south credentials, with the artist adding his signature amped-up ad libs throughout the background.
Duke Deuce's upcoming mixtape, Memphis Massacre 2, is slated to release this month on February 19. In the meantime, listen to the full "Crunk Ain't Dead" remix by streaming it now below.
Elsewhere for Juicy J, the rapper recently synced up with French Montana to drop off their "50s & 100s" video, which sees the duo in irregular form as two elderly grandmas. Meanwhile, he joined Project Pat and Ty Dolla $ign last summer for the lively single "Hottest in the City", while Lil Jon added his sounds to "Ain't No Tellin'" with a posthumous appearance from Mac Dre in June.