Kenneth Nicholson FW20 Takes Inspiration "From Grandma's Couch"
Textured fabrics and retro prints.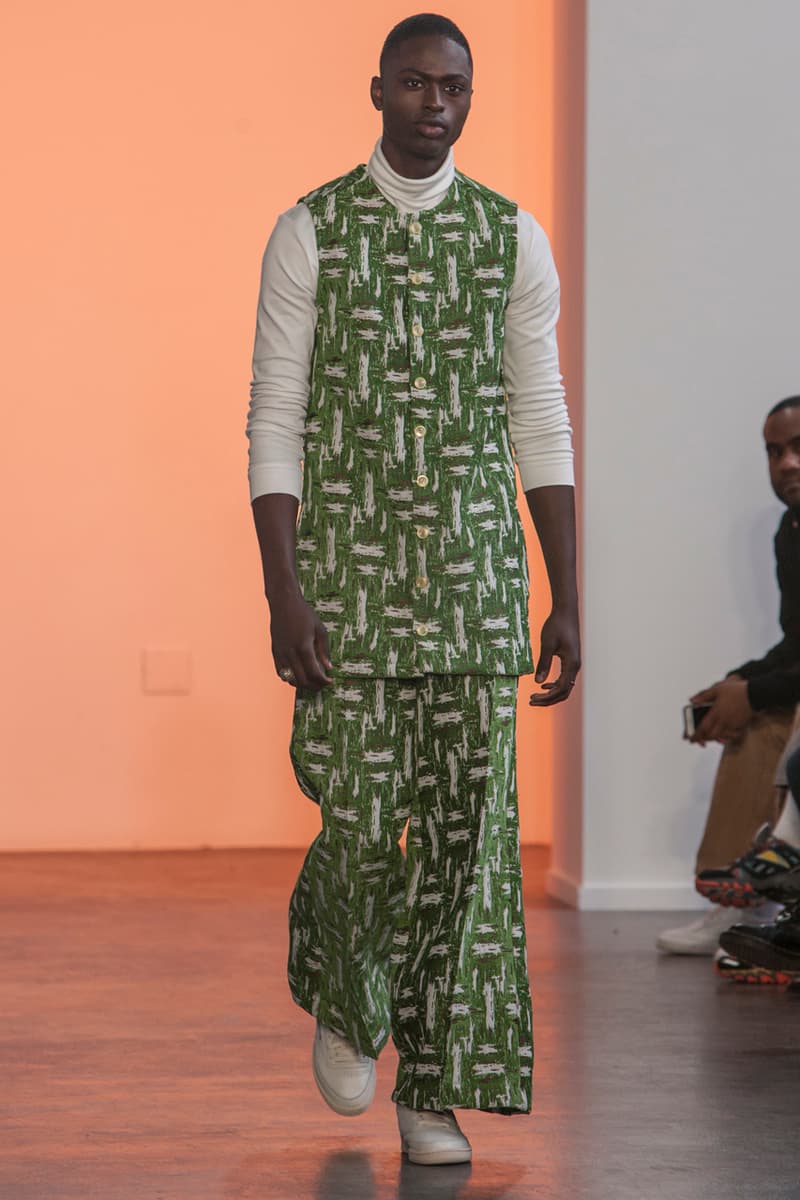 1 of 19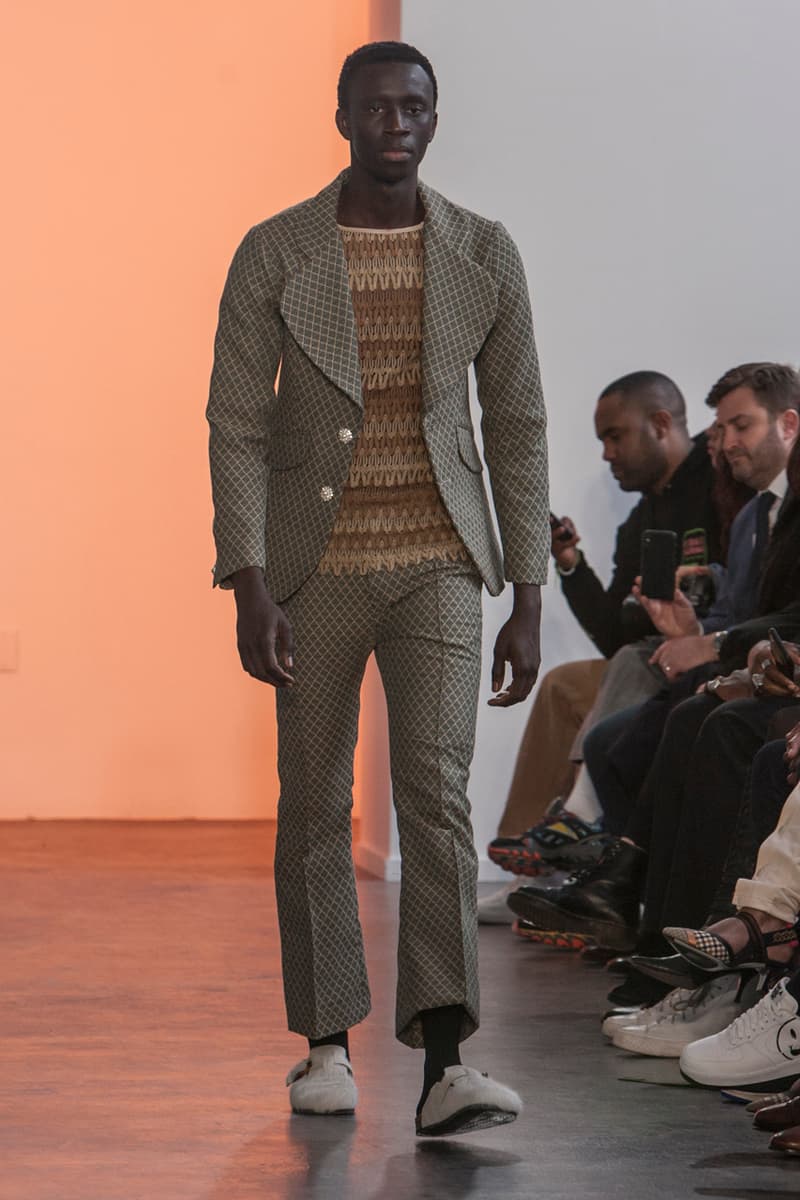 2 of 19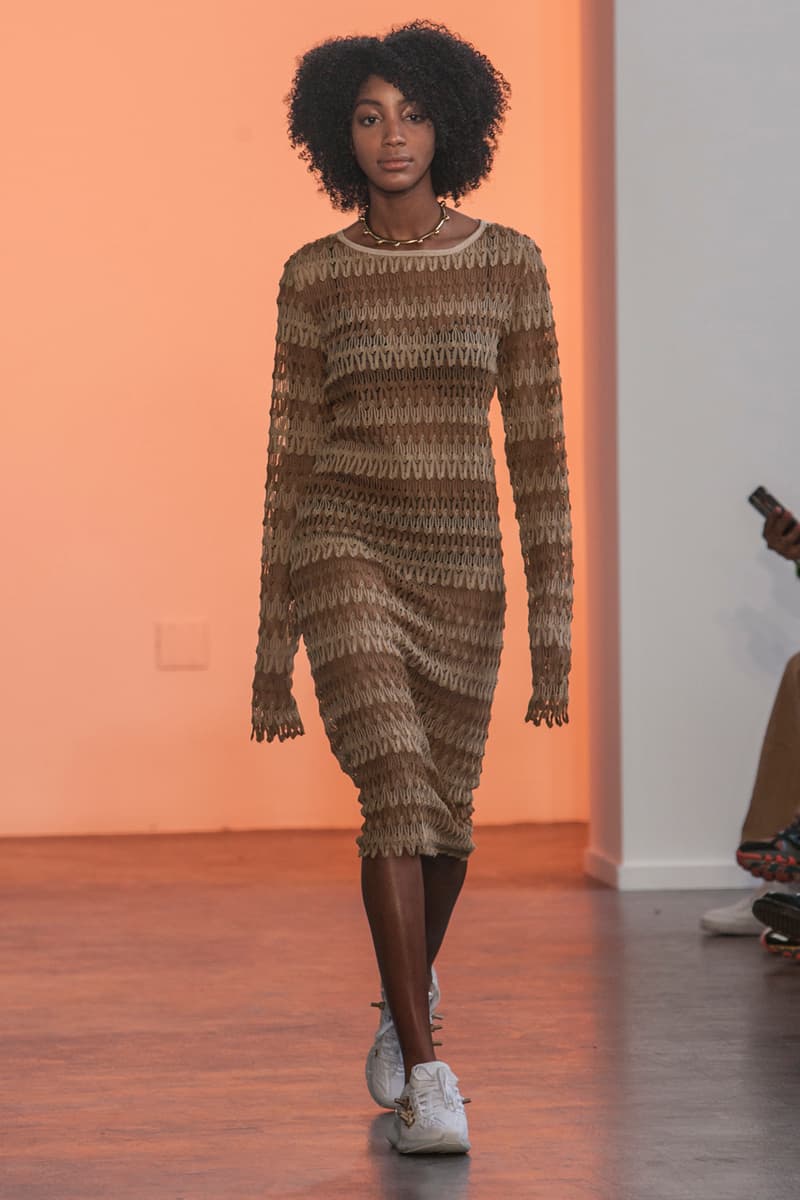 3 of 19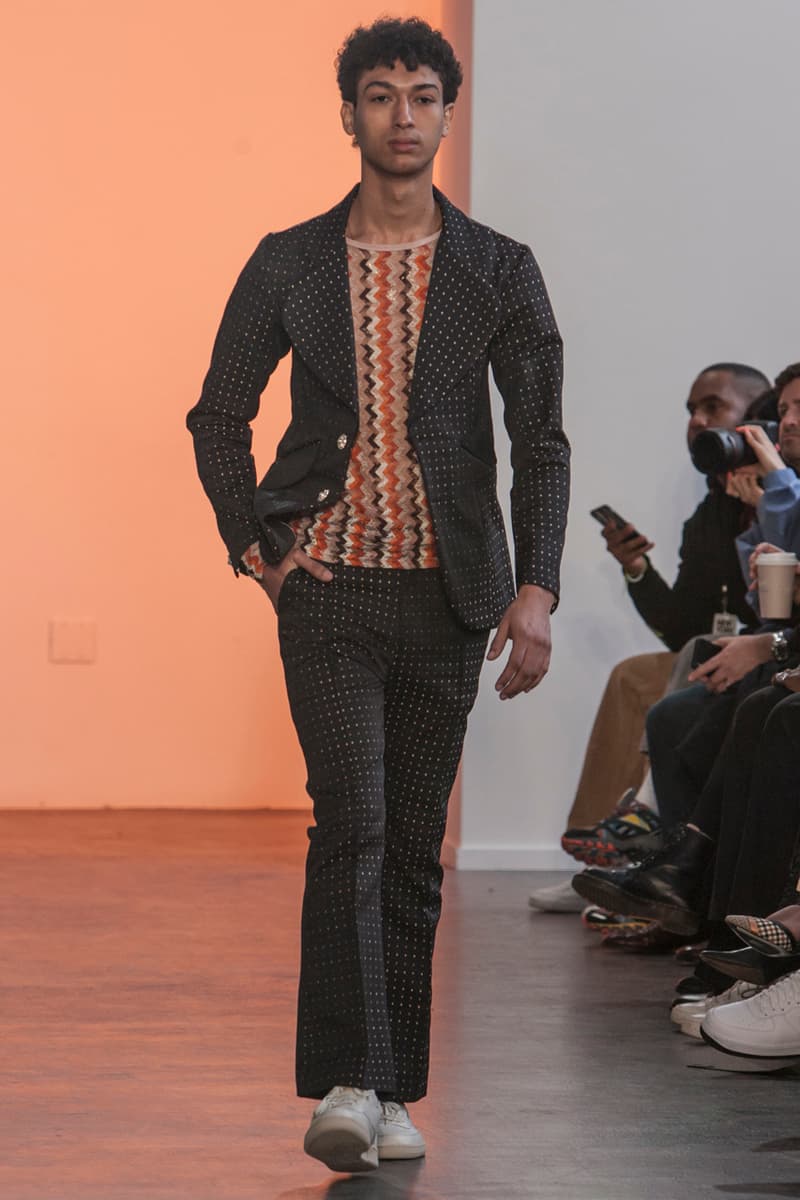 4 of 19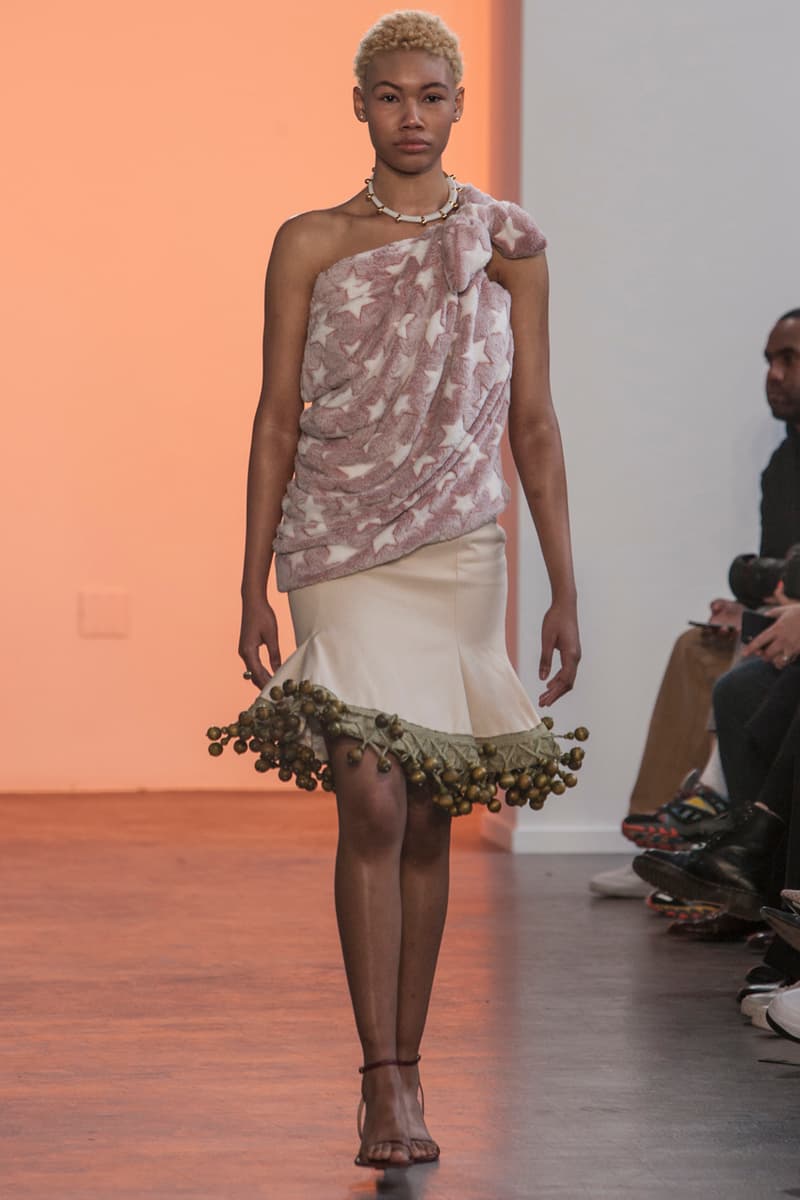 5 of 19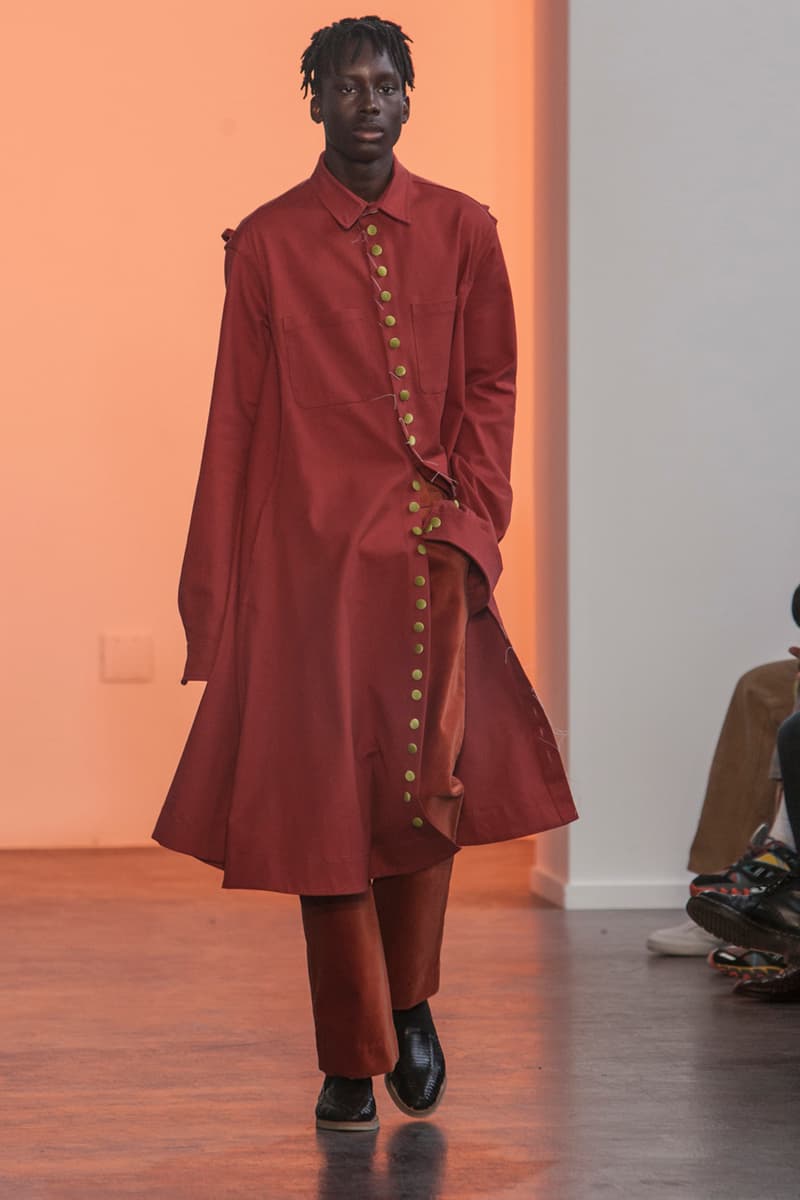 6 of 19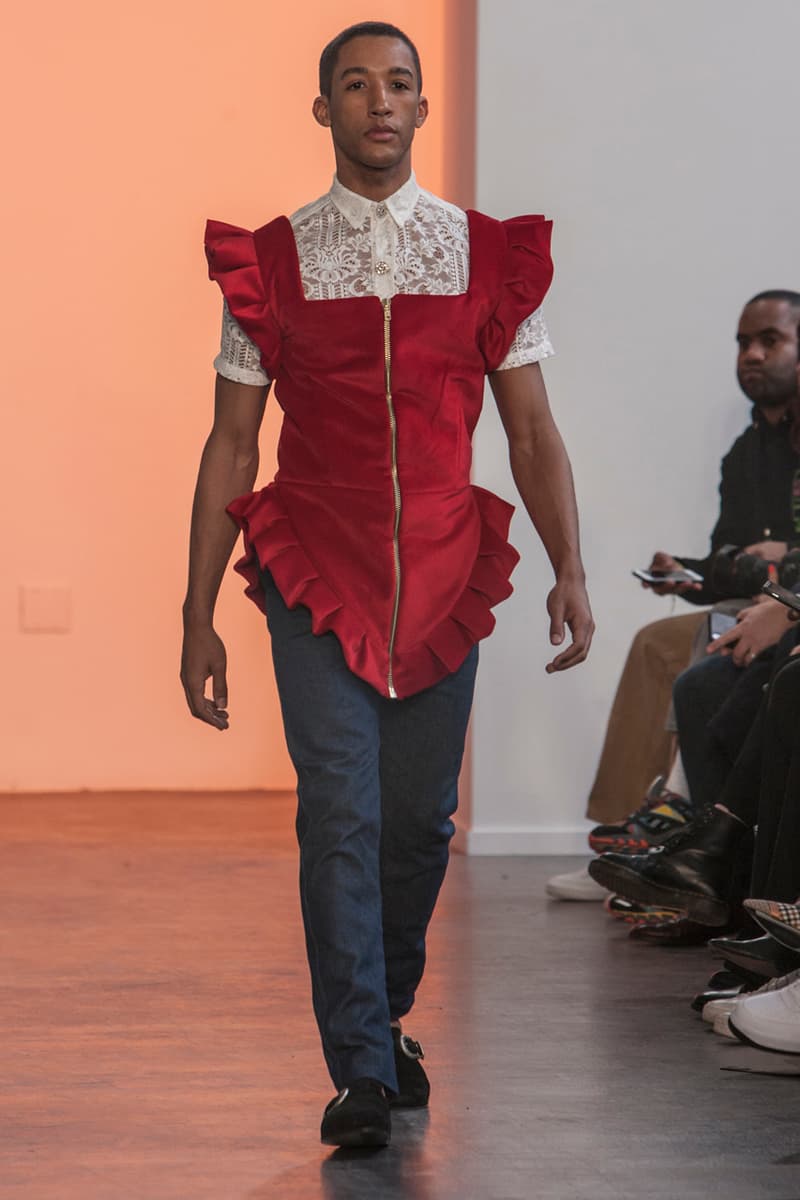 7 of 19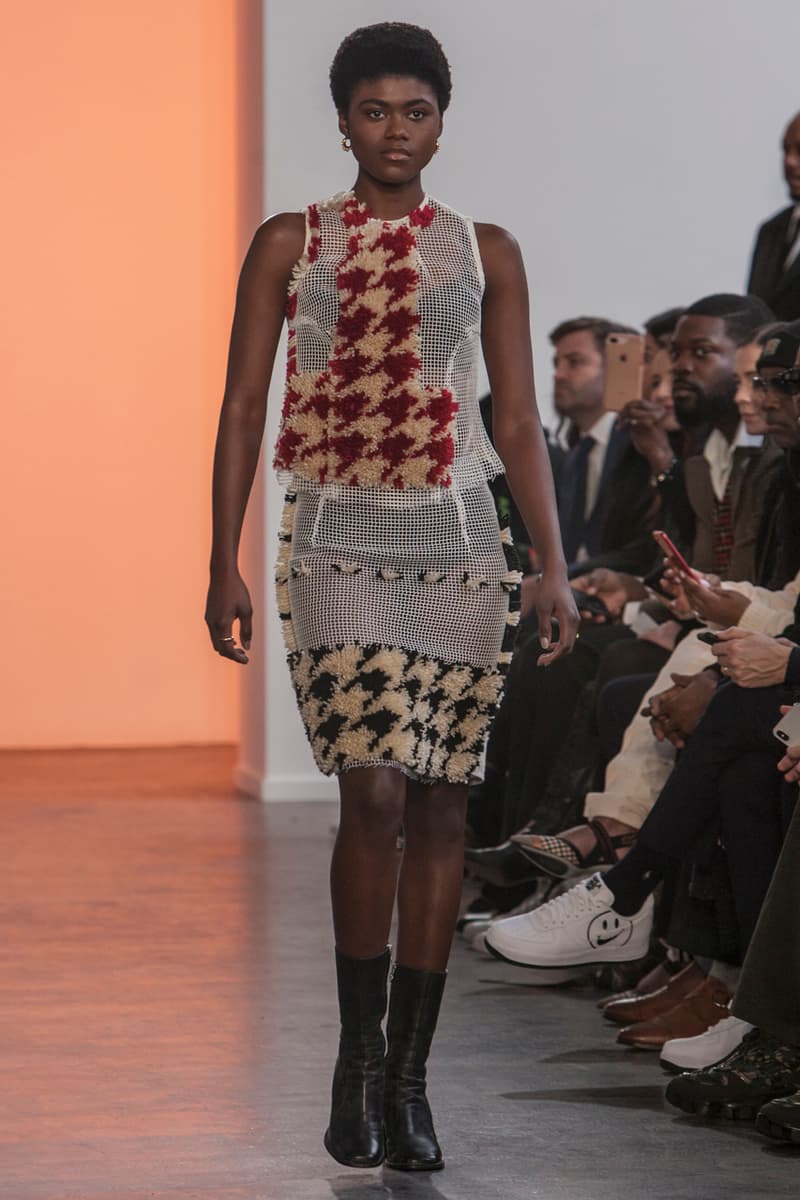 8 of 19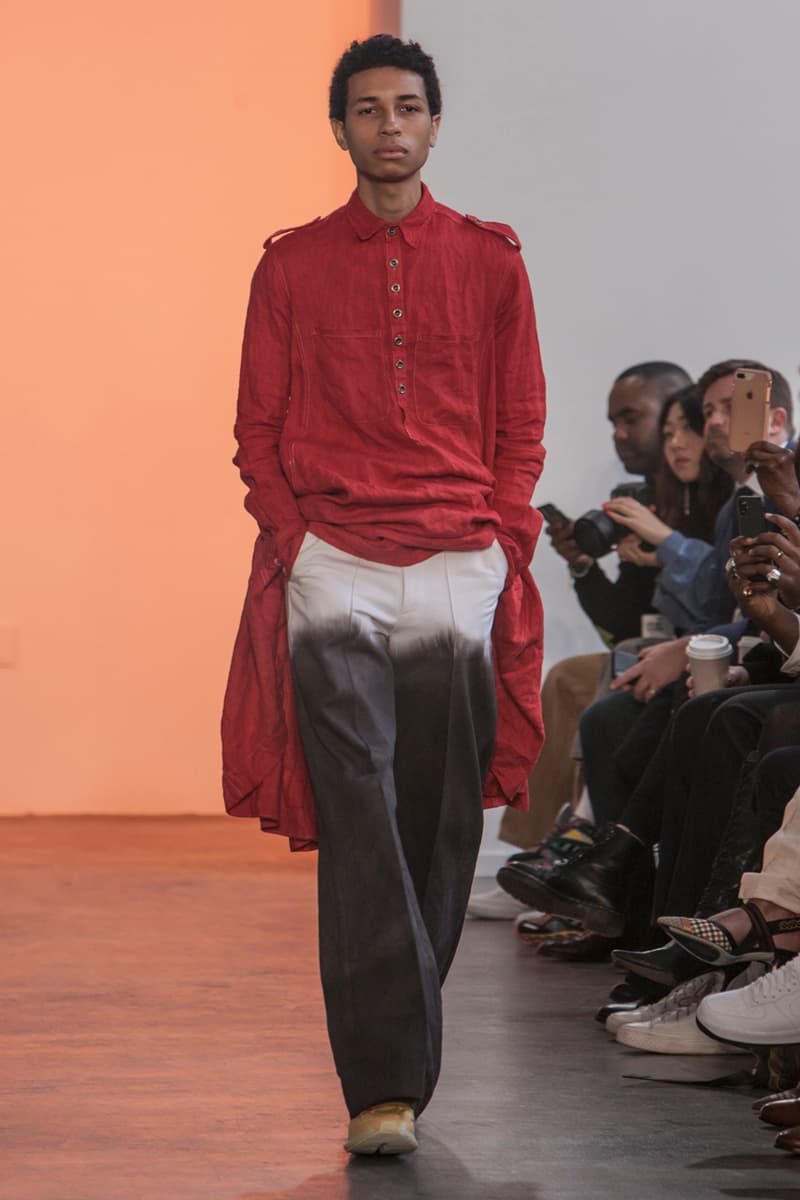 9 of 19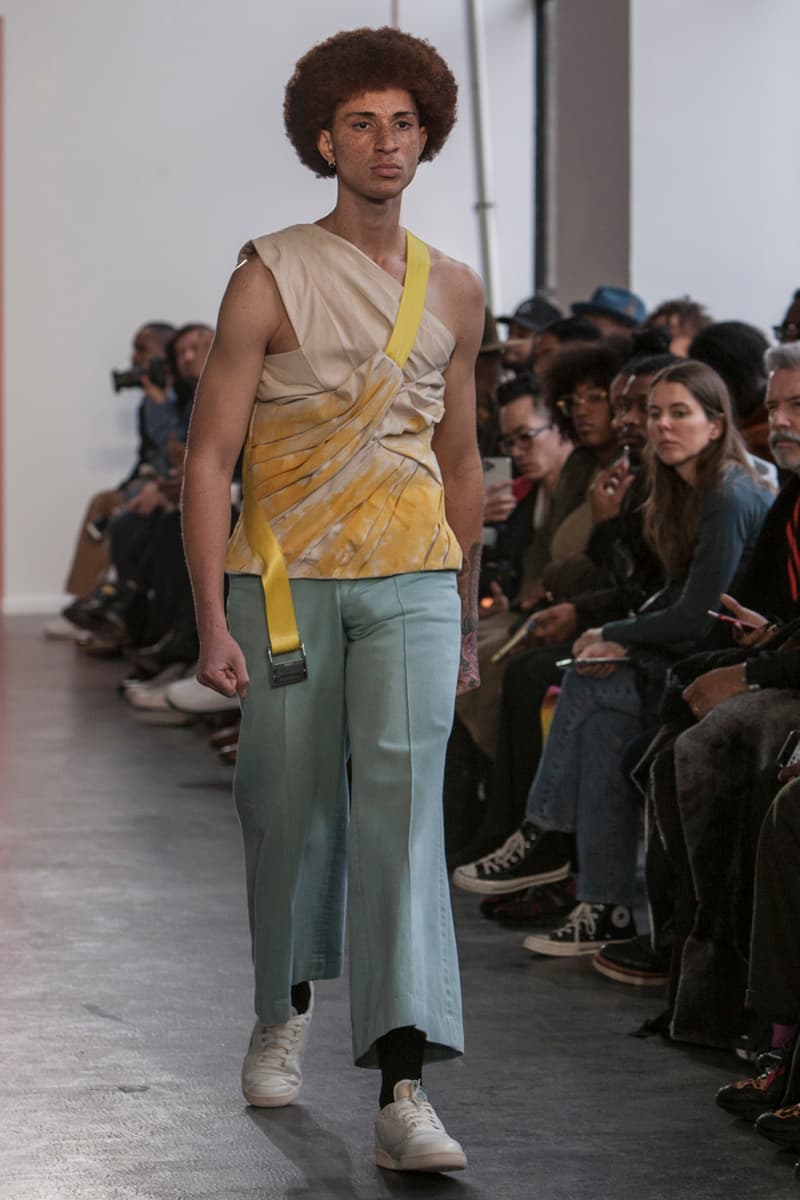 10 of 19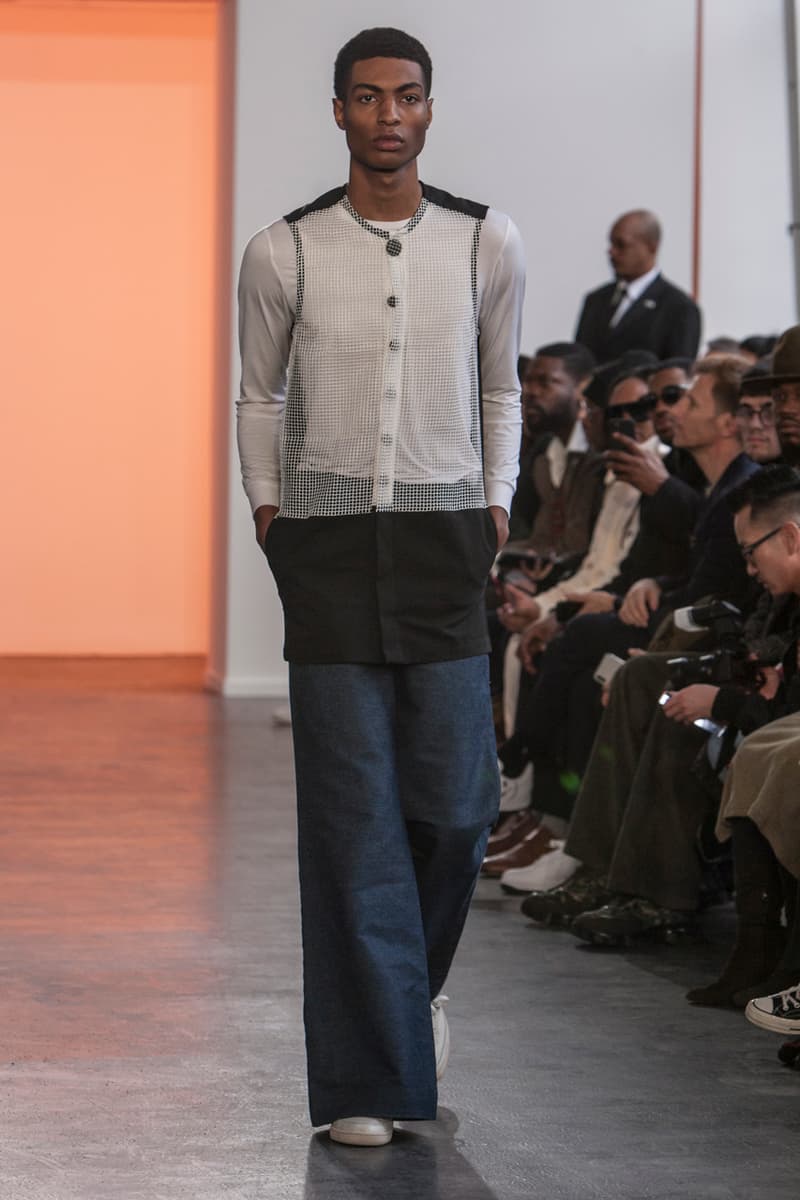 11 of 19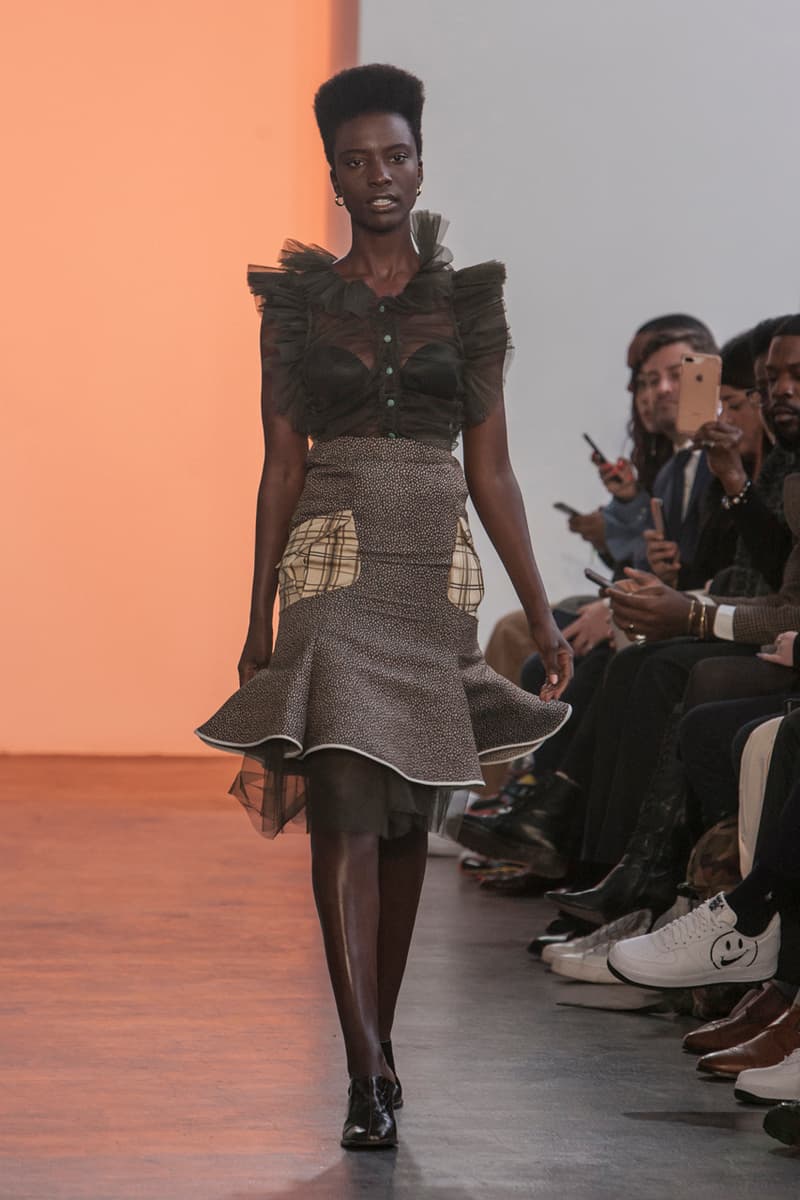 12 of 19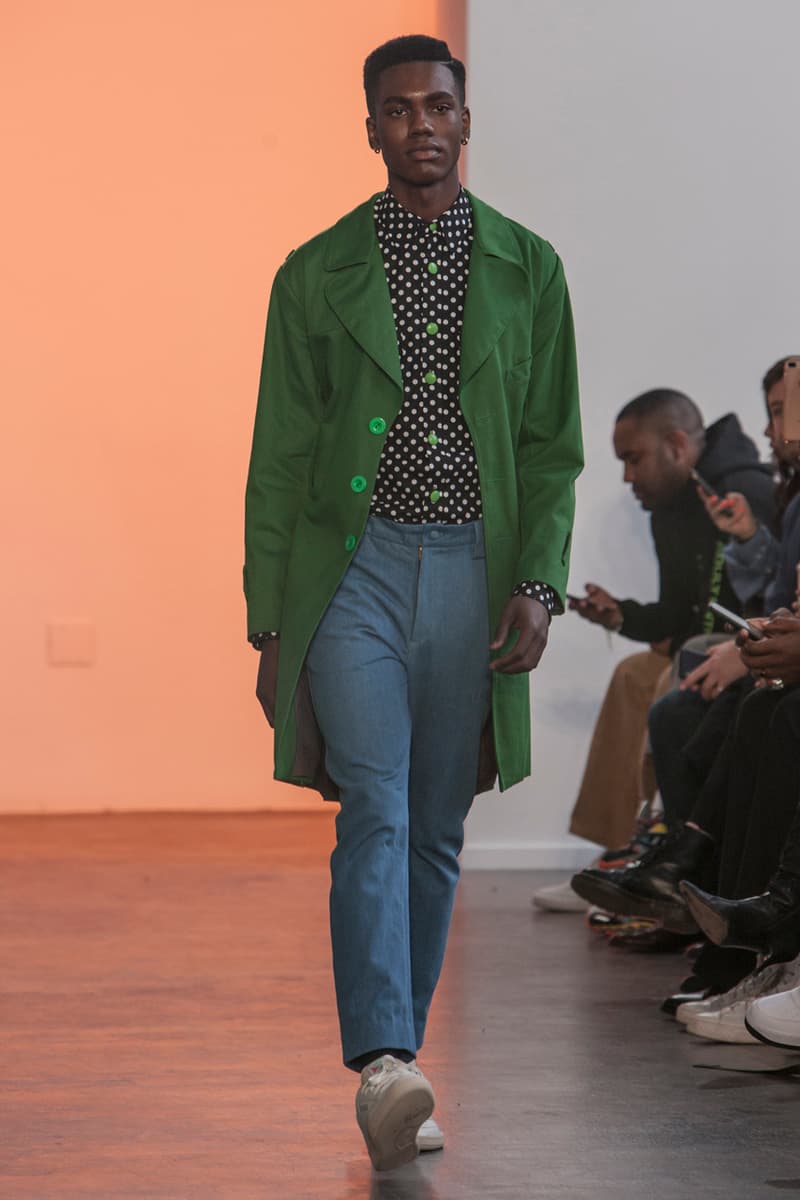 13 of 19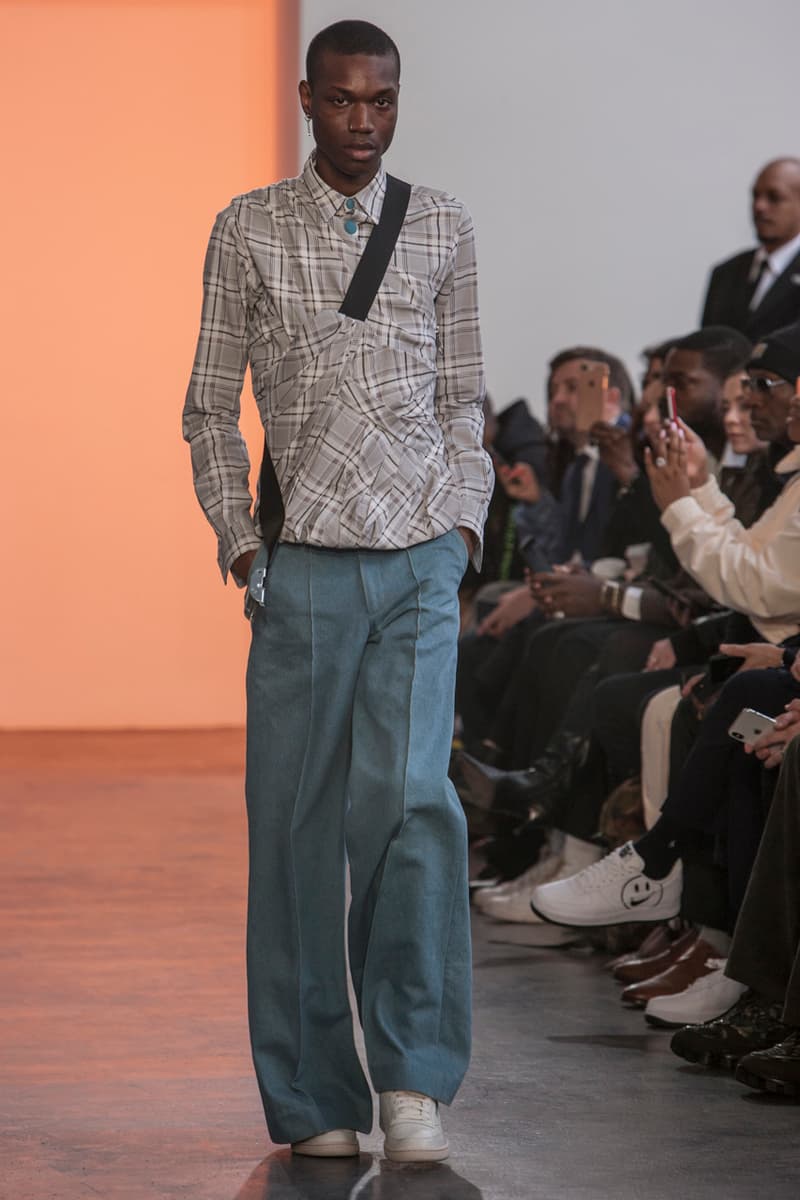 14 of 19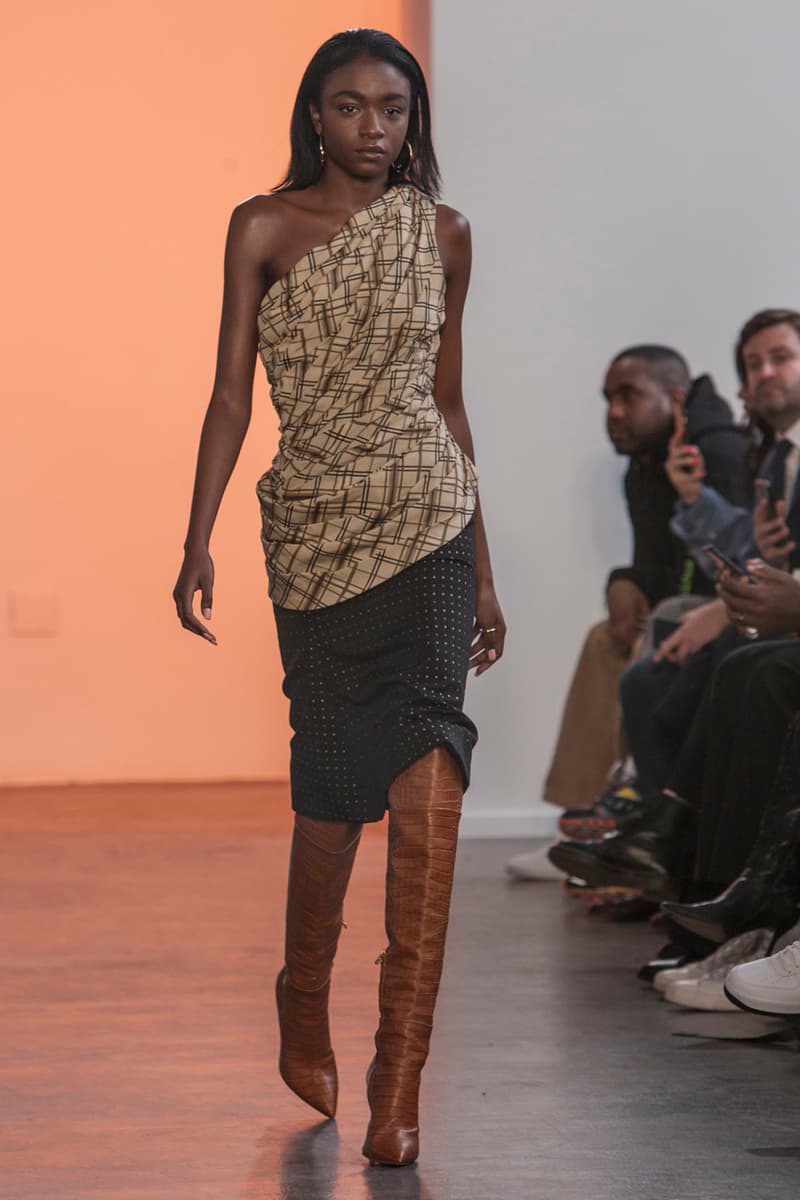 15 of 19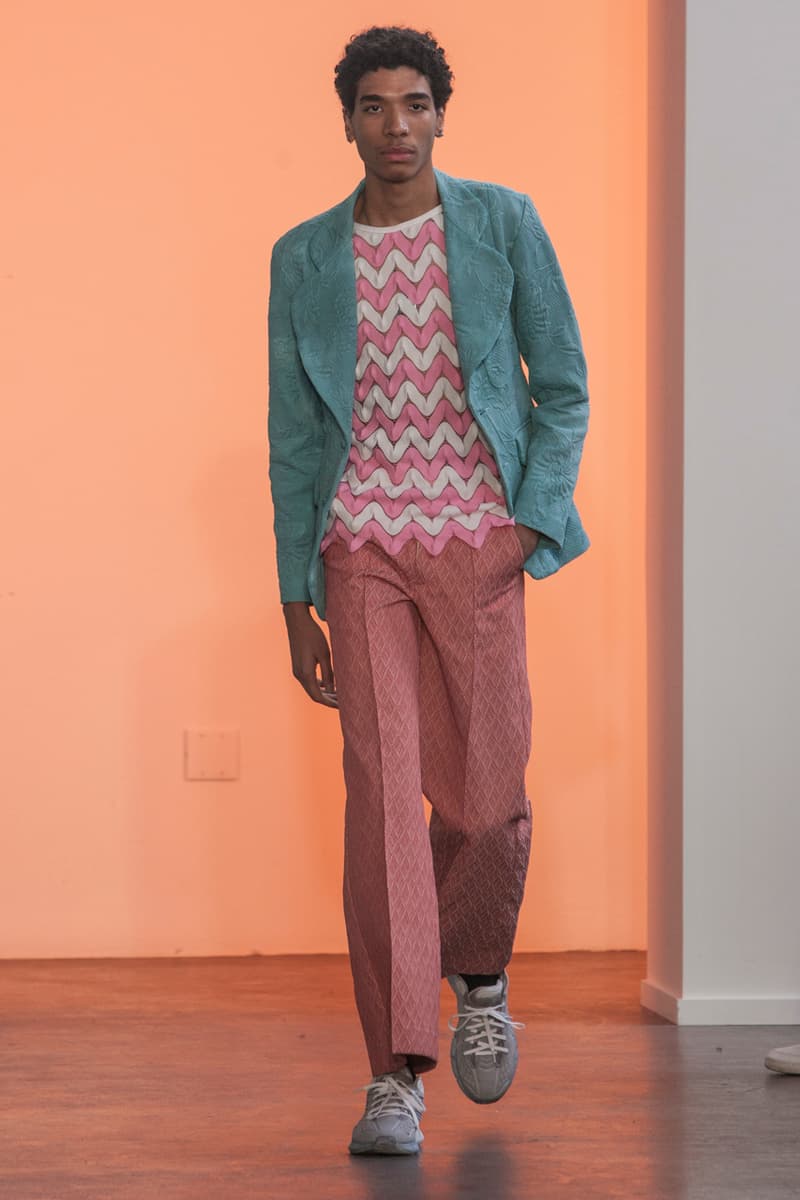 16 of 19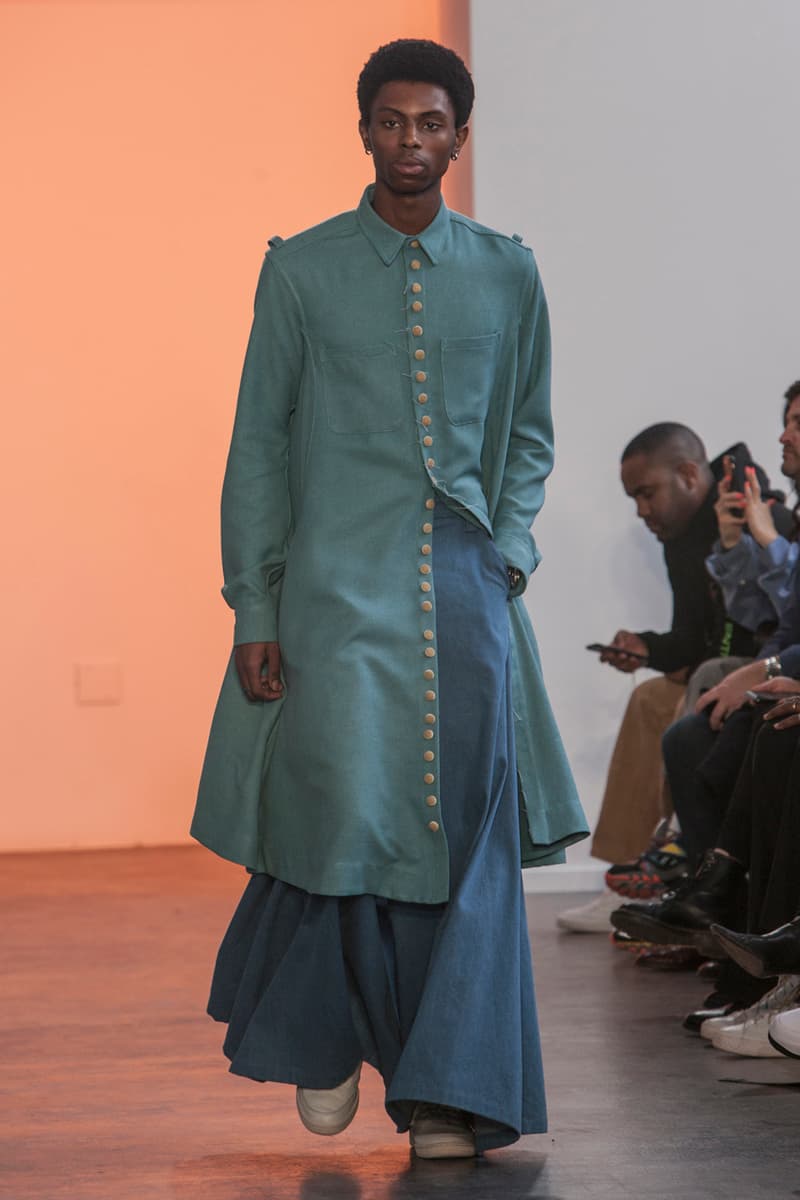 17 of 19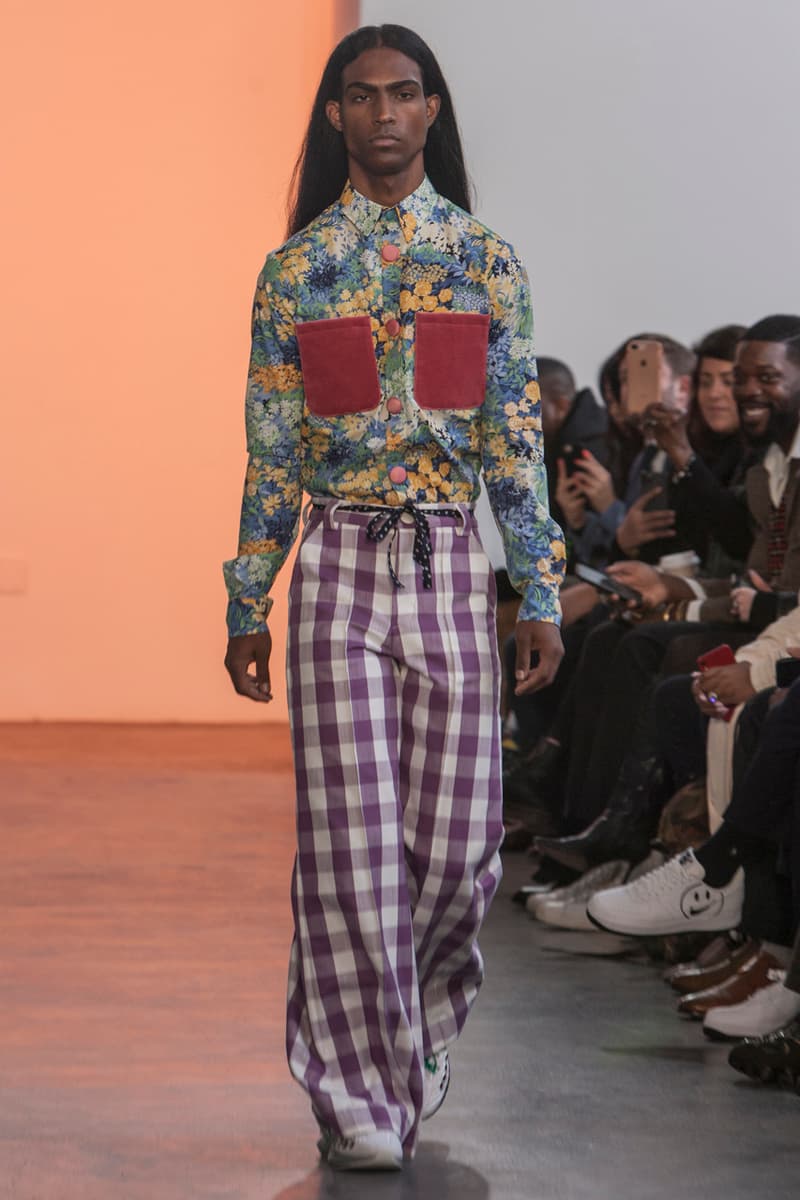 18 of 19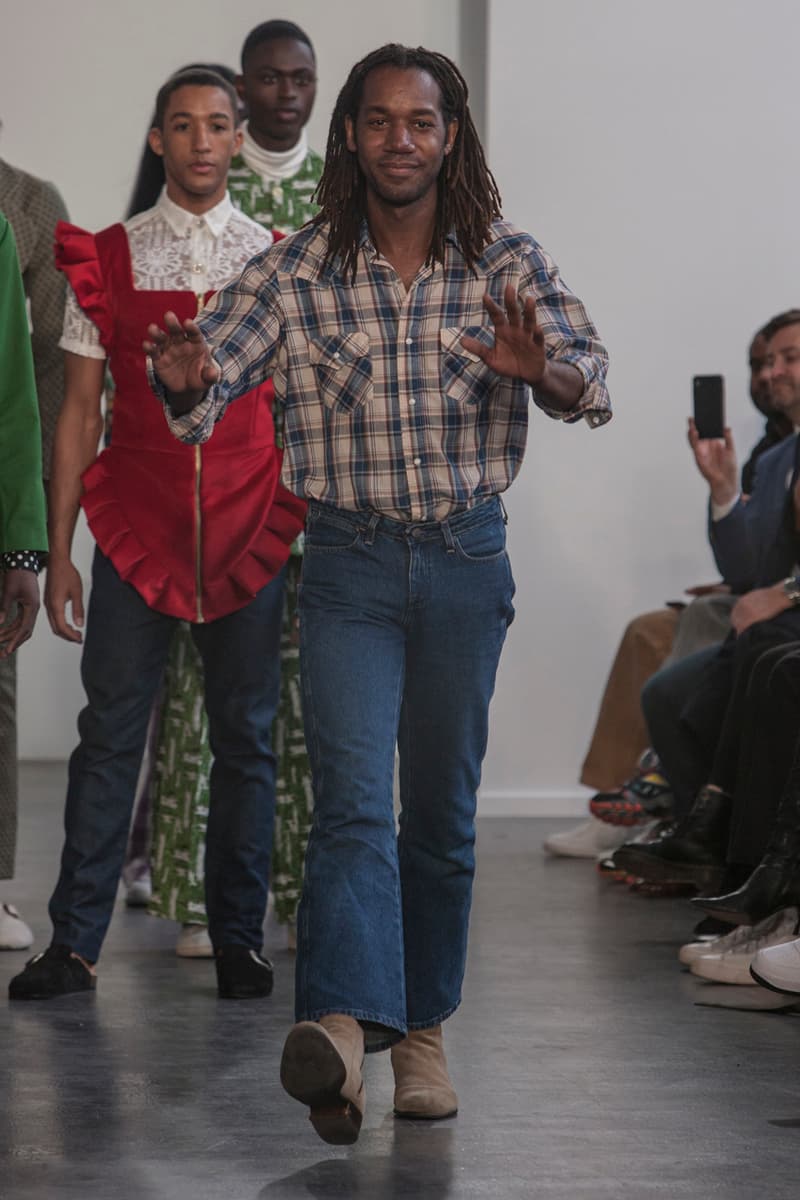 19 of 19
The warmth and comfort provided by a grandparent's home are a universally welcoming feeling, and emerging designer Kenneth Nicholson chose to channel that exact spirit of coziness throughout his Fall/Winter 2020 runway show at New York Fashion Week this season. Models were flanked in doily-like lace tops and button-ups draped in fabrics worthy of any retro living room, all evoking Nicholson's guiding inspiration for his latest collection, aptly titled "From Grandma's Couch."
The Reebok and CFDA-backed assortment was radiating with eclectic designs and patterns, with Nicholson having also referenced "digital public spaces, current and historical events, politics, and pop culture." Taken together, the seemingly sporadic elements formed a cohesive blend of nostalgic prints and textural garments. Standouts like tailored suits, mesh skirts and organza tops recall the worn-in aesthetic of a grandparent's furniture, while draping, floor-length collared shirts and voluminous pants brought in structural and modern accents. A smattering of checks, florals and polka-dots throughout cemented it all with a final nod to granny's special touch.
See Kenneth Nicholson's full FW20 show by browsing the gallery above. For more from New York Fashion Week, check out how KUON revamped European workwear for its recent FW20 showcase.