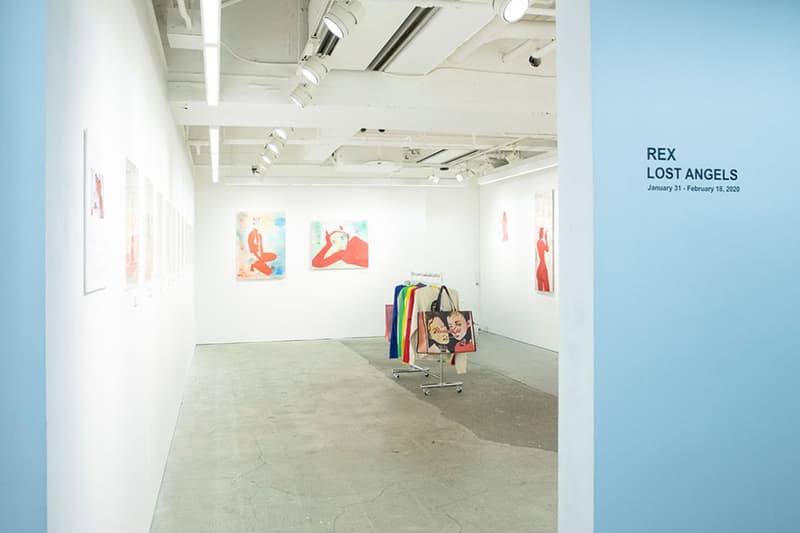 1 of 10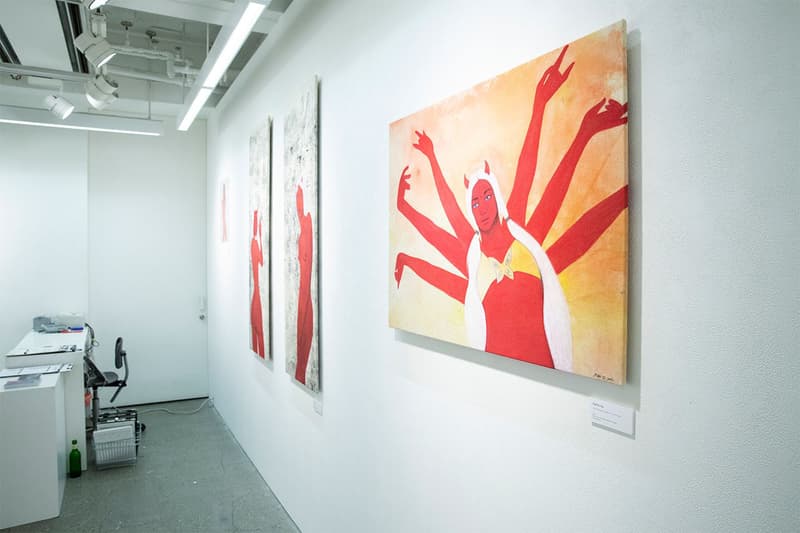 2 of 10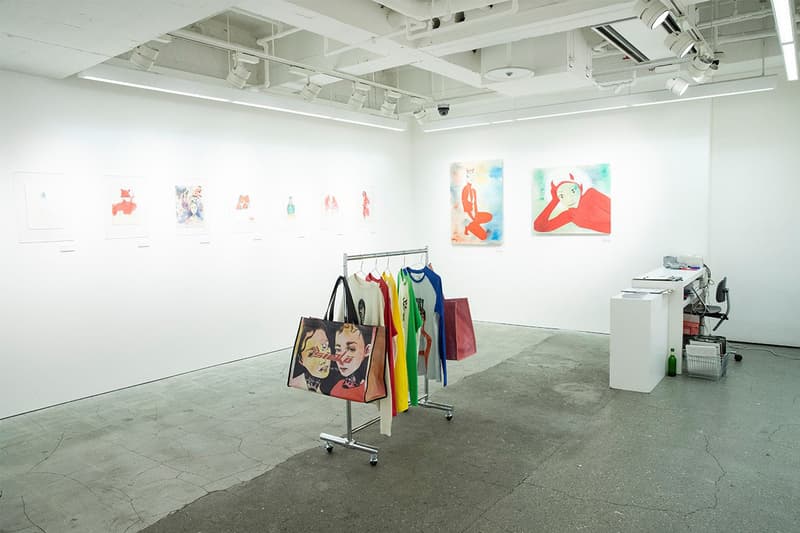 3 of 10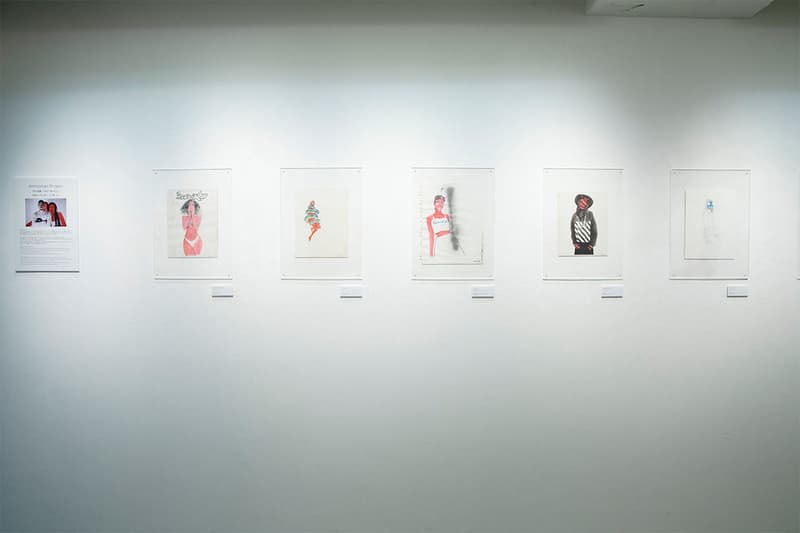 4 of 10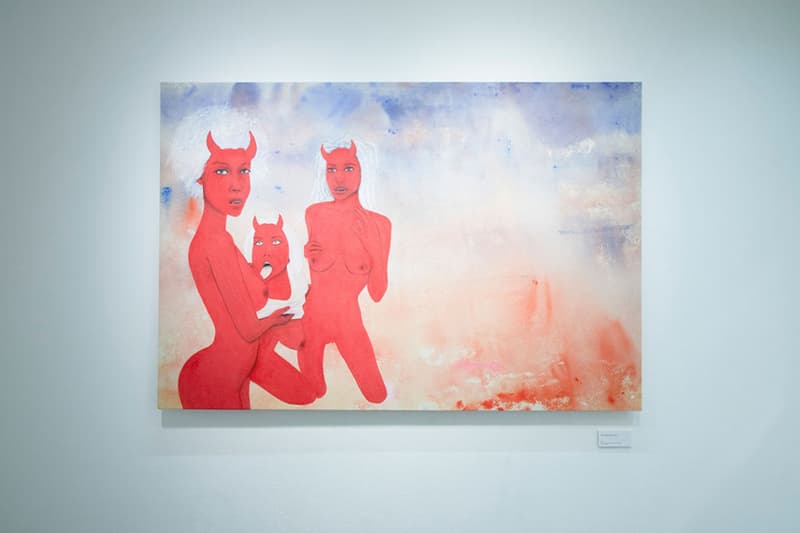 5 of 10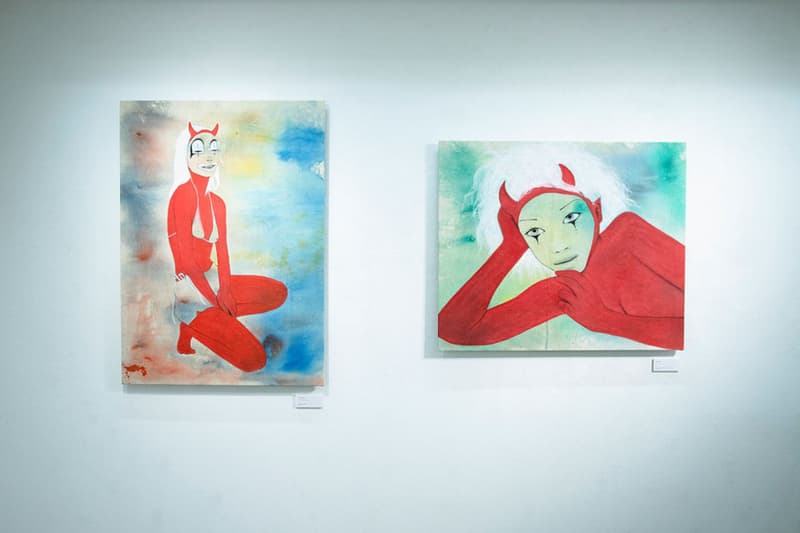 6 of 10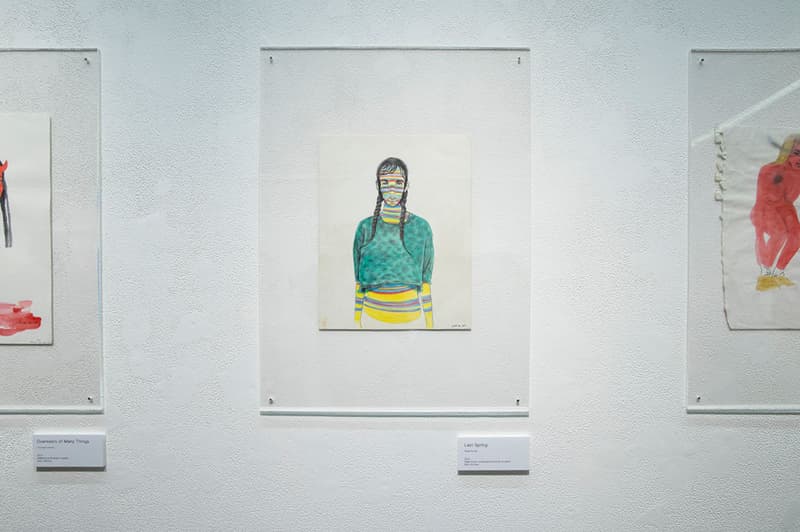 7 of 10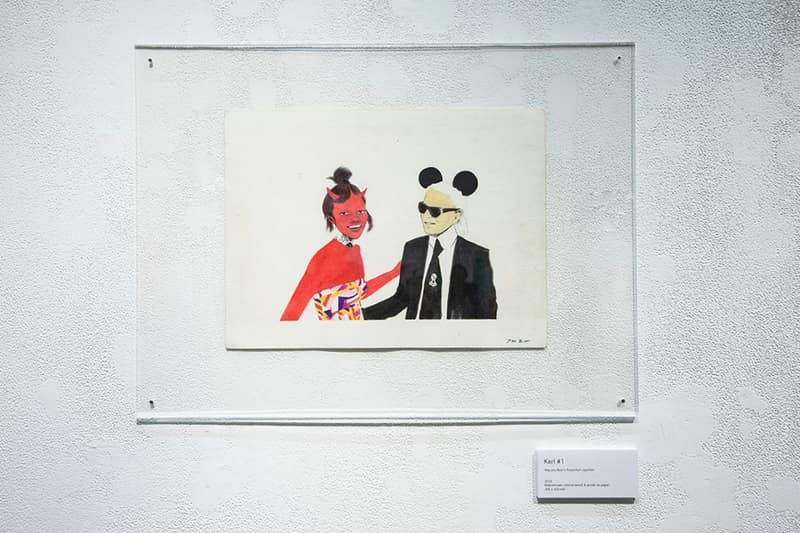 8 of 10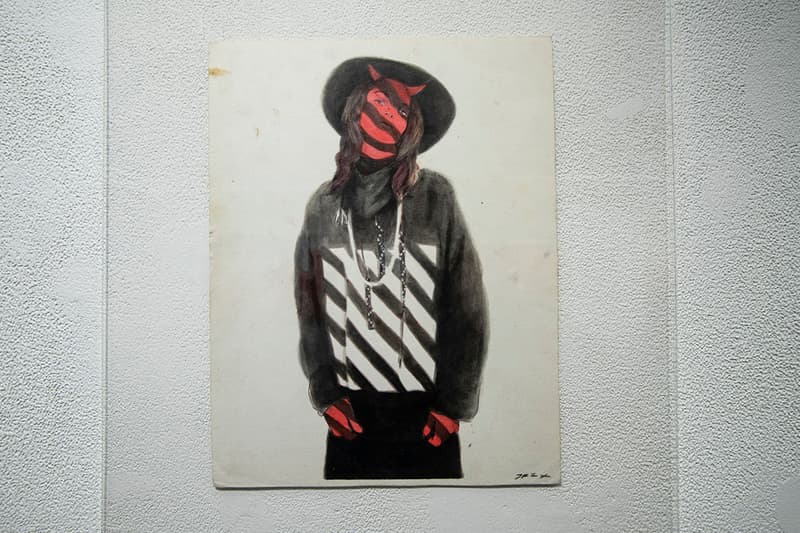 9 of 10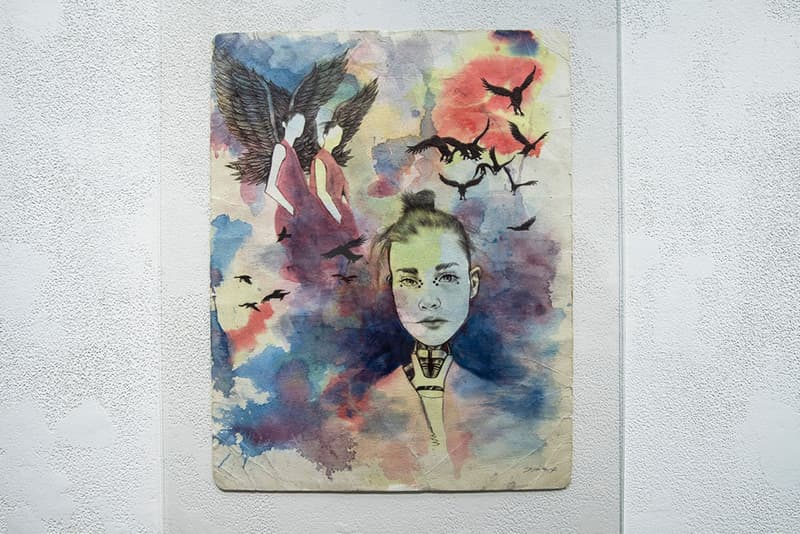 10 of 10
Takashi Murakami's Animanga Zingaro Presents Demonic Works by Artist Rex
Exploring youth, beauty, and rebellion in the show titled "LOST ANGELS."
---
Following his participation in Serving The People's digital group exhibition, emerging LA-based artist Rex is now presenting works in Takashi Murakami's Animanga Zinagaro gallery in Tokyo. Entitled "LOST ANGELS," Rex explores youth, beauty, and rebellion across new paintings that portray demonic subjects. The artist also injects fashion subjects and ephemera into the compositions including depictions of the late Karl Lagerfeld, Off-White™ ensembles, and more.
"Rex, who has been a paintbrush since the age of eight, likes to draw silhouettes reminiscent of young people based on real-life experiences and the Internet. He absorbed the gritty everyday life of Los Angeles and dropped it on the canvas," said the gallery in a statement.
"LOST ANGELS" is on view until February 18. Visit Animanga Zinagaro's website to learn more. Check out our exclusive interview with the artist below.
Can you tell us a bit about yourself?
I am a 26-year-old from California. Been drawing my experiences and inspirations since the age of 8.
What is your earliest memory related to art?
Drawing Disney VHS covers for my grandmother at an early age sparked my affection for art. I always wanted to work for Disney.
What are your current inspirations?
Young Thug & KAWS inspire me on a daily basis.
Your art often depicts red-colored women, can you discuss the reference points of this stylistic choice and what you look to express with your works?
It was always a symbol of rebellion in the 90s and early 2000s to draw people with horns and red skin, I wanted it to be beautiful and youthful.
What is your process in creating a work of art?
I find a lot of the girls on the web or bookstore, draw them and then add many layers of red.
What do you like about Japan?
Attention to detail.
Is there any significance Japan holds in your journey in art?
This is where I come to reset the energy.
This exhibition in Japan is titled 'LOST ANGELS' can you speak on why you chose this title?
Some people see the red girls and immediately say devils or demons being something evil. But they're really misunderstood lost angels. Fallen from paradise and living in West Hollywood.
Were there any adversities you faced in putting this solo exhibition together?
Since this is my first exhibition. I have already learned from the many mistakes that I have made in presenting my art. Thank god for the team at Kaikai Kiki. I didn't even know how to frame the art, but they came up with some good options for me.
How did you meet Murakami? What was the experience like?
My assistant Mr. Dove introduced me to Murakami at the Gagosian. We brought all the art with us to the gallery showing him everything while hundreds of people wait for a photo with him. Shortly after Takashi messaged me through Instagram saying my art is one of his favorites. This is still crazy to me.
Aside from more paintings, is there anything you hope to make in the future?
Sculptures would be cool, films, animation, and furniture.
Animanga Zingaro
Nakano Broadway 2F, 5-chome-52-15
Nakano, Nakano City
Tokyo, Japan
Elsewhere in art, an art critic accidentally destroyed a $20,000 USD artwork at the Zona Maco art fair in Mexico City.