A 1973 Ferrari Dino 246 GTS Is up for Auction
Complete with Ferrari Classiche certification.
1 of 23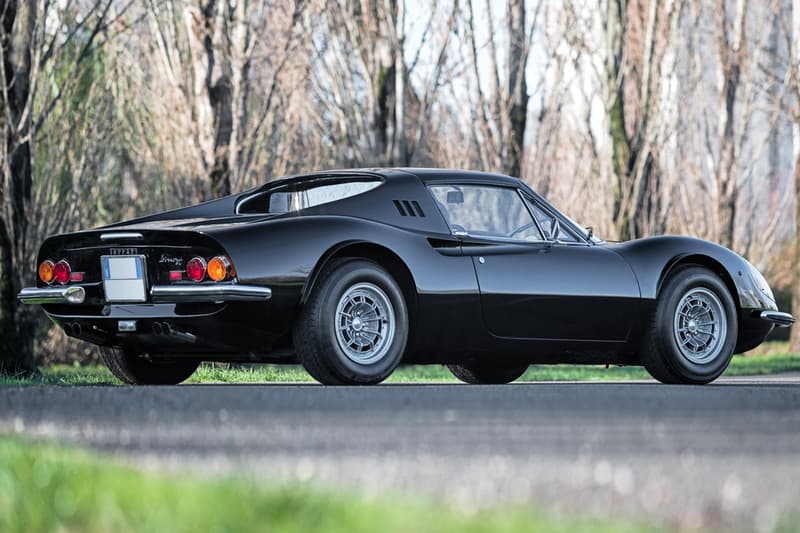 2 of 23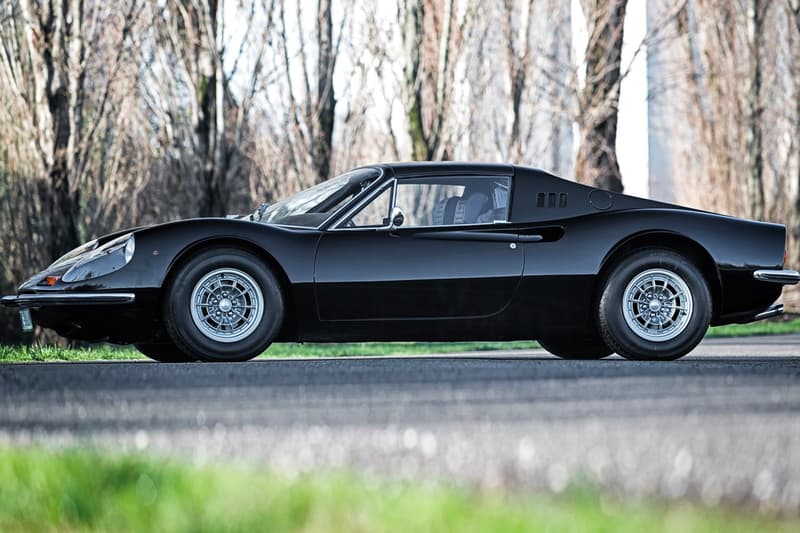 3 of 23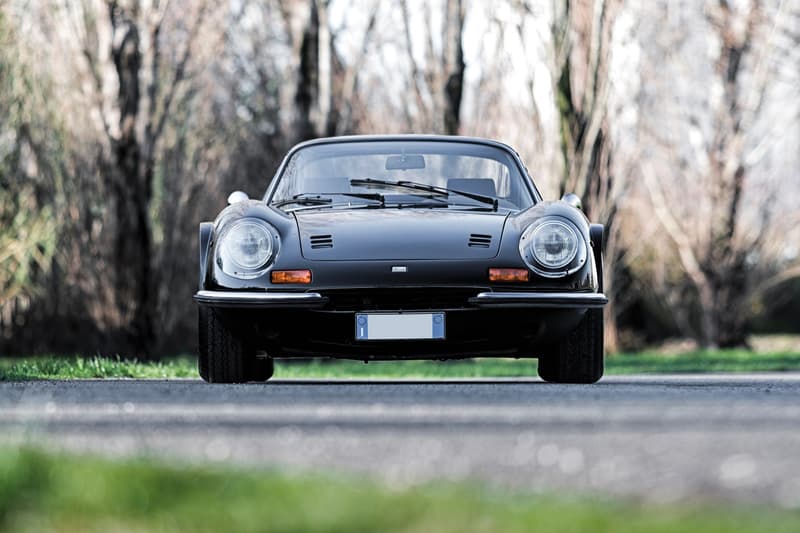 4 of 23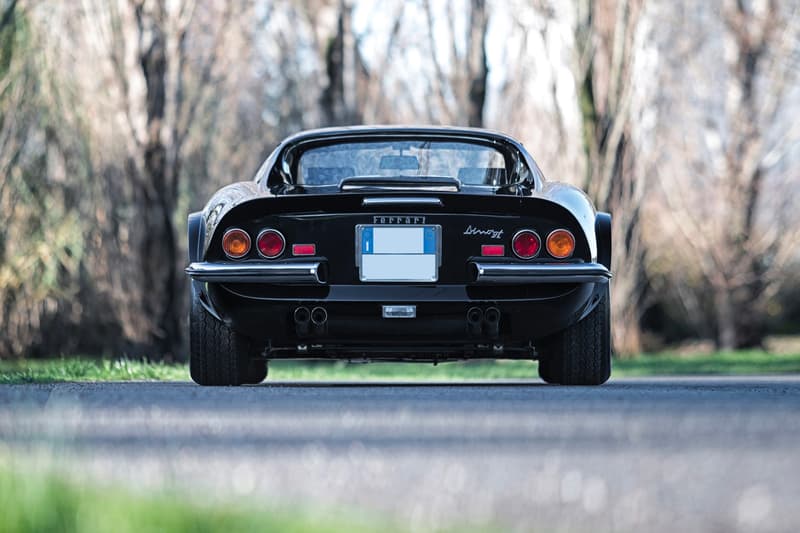 5 of 23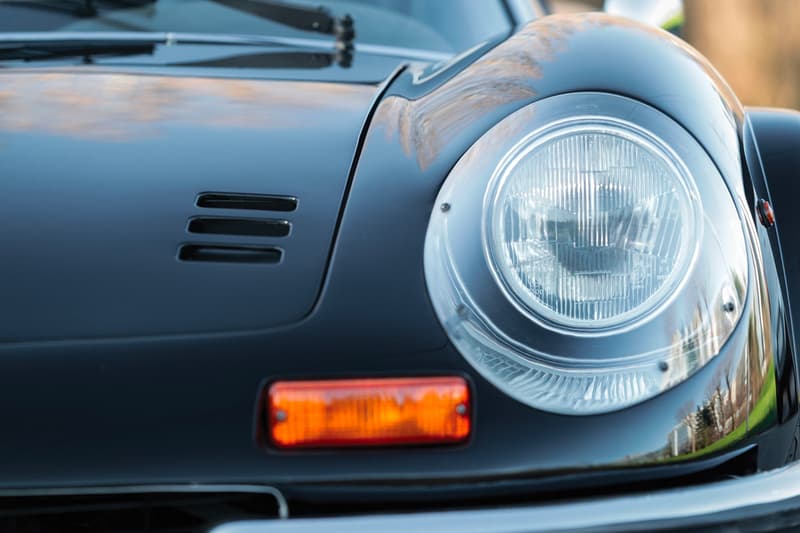 6 of 23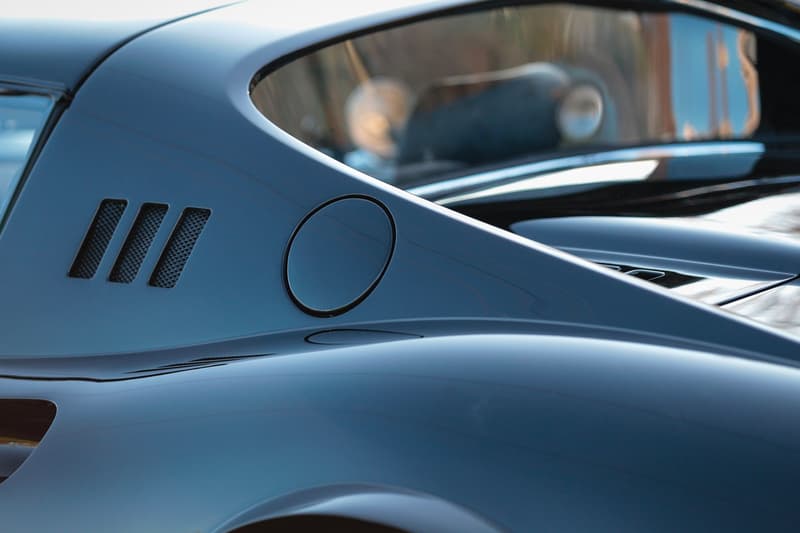 7 of 23
8 of 23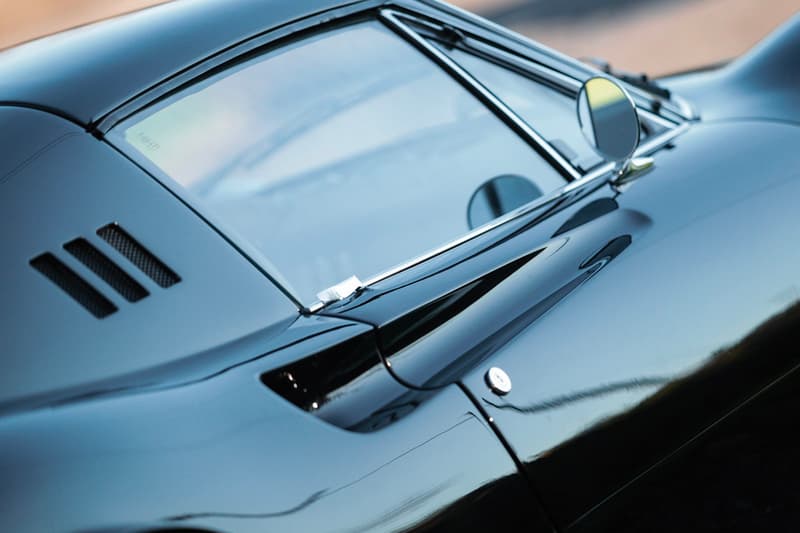 9 of 23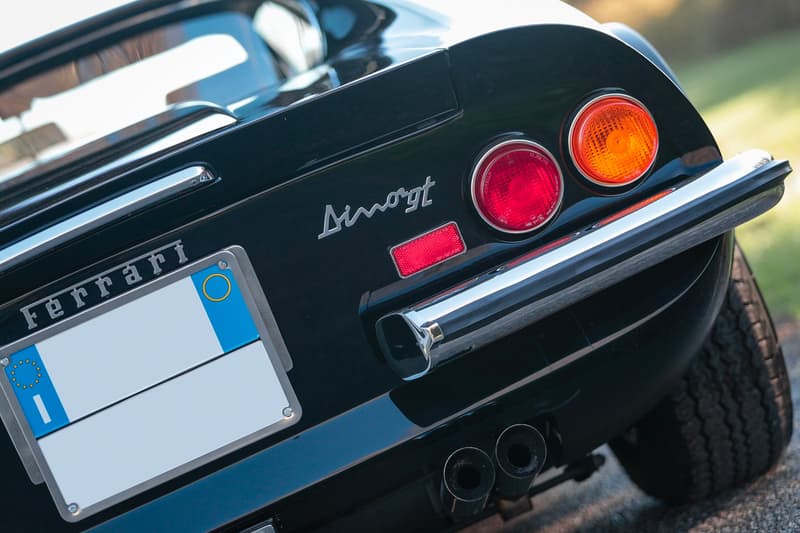 10 of 23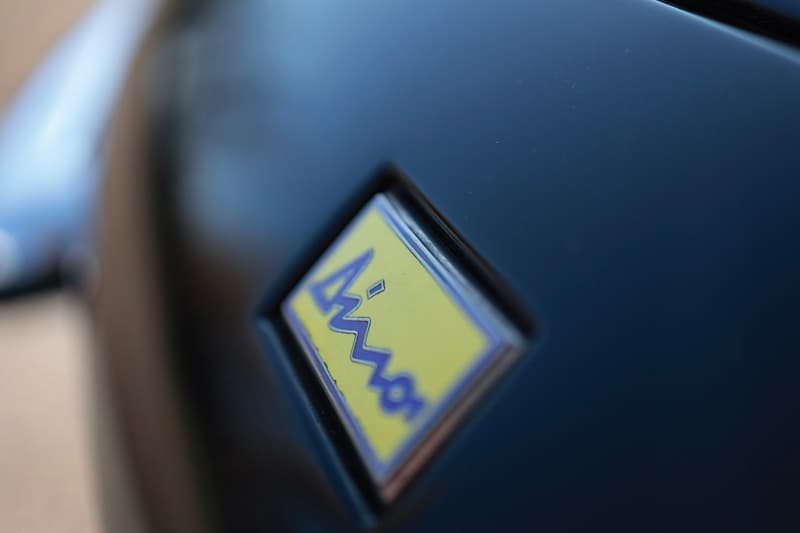 11 of 23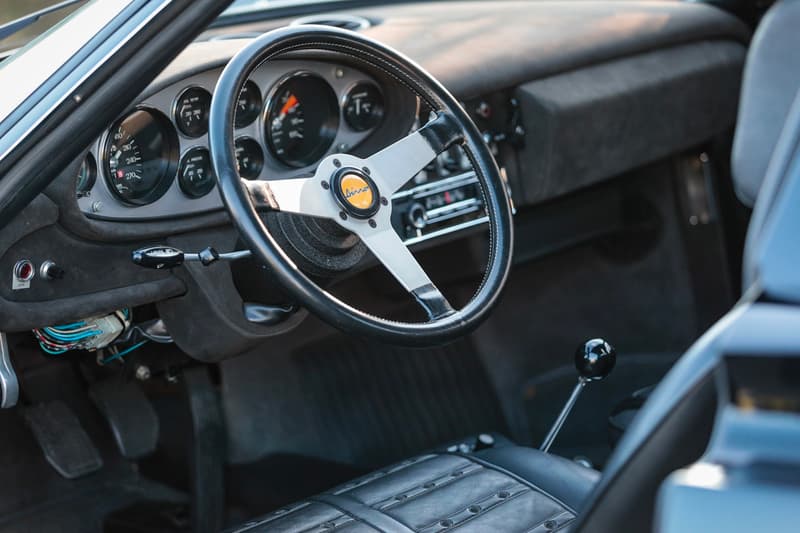 12 of 23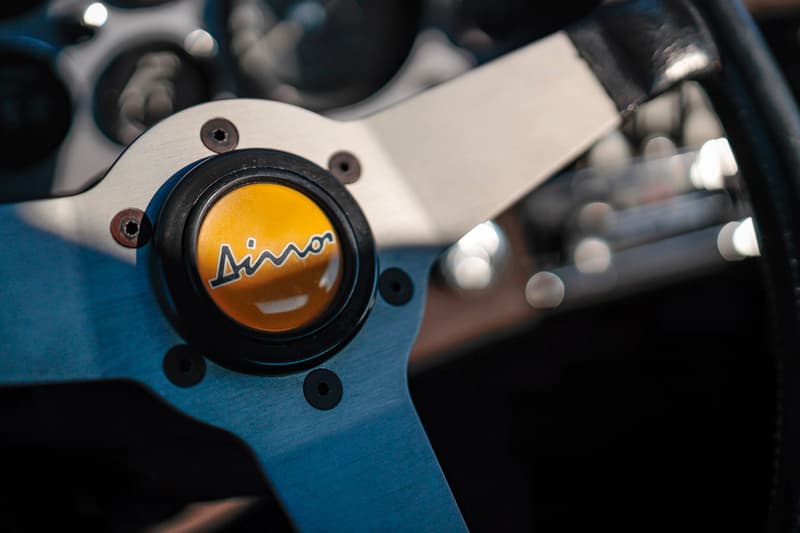 13 of 23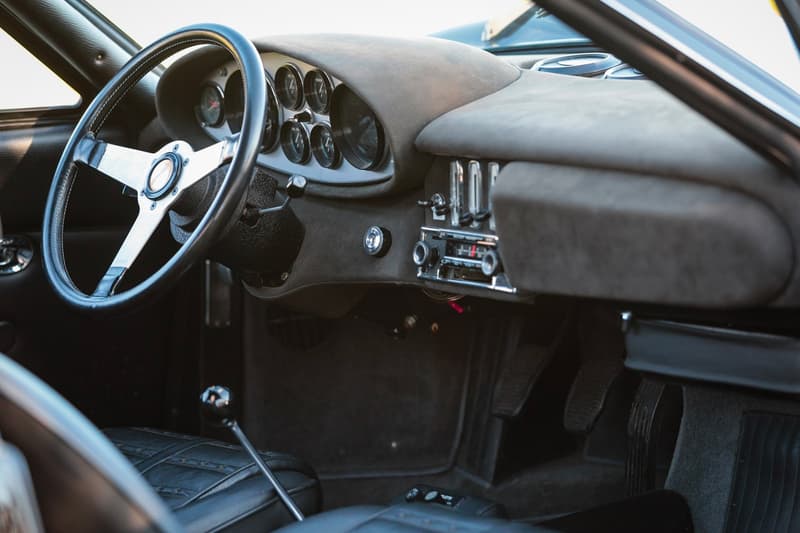 14 of 23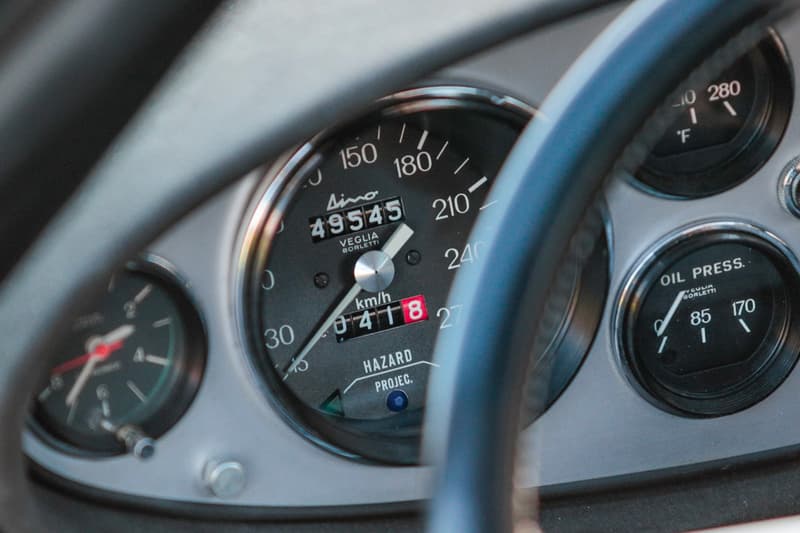 15 of 23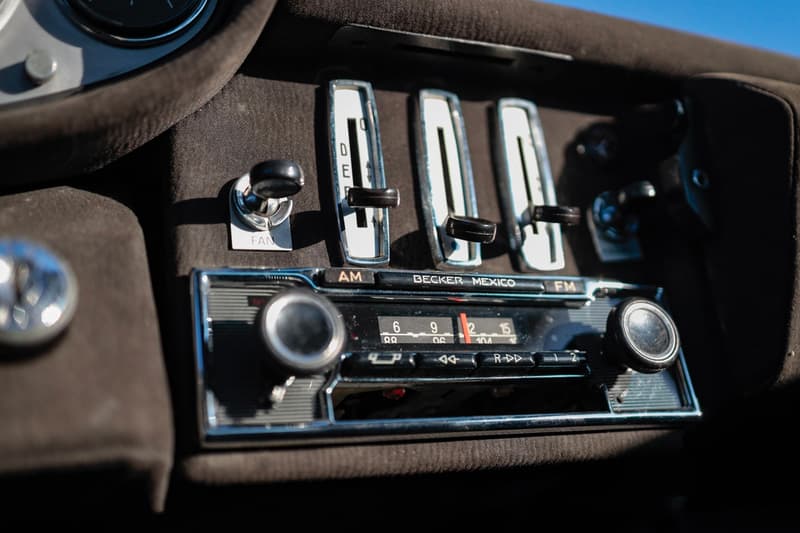 16 of 23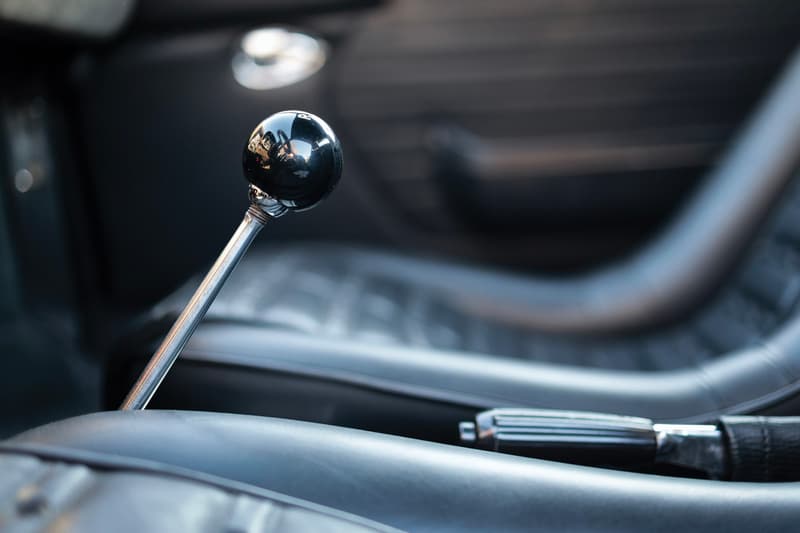 17 of 23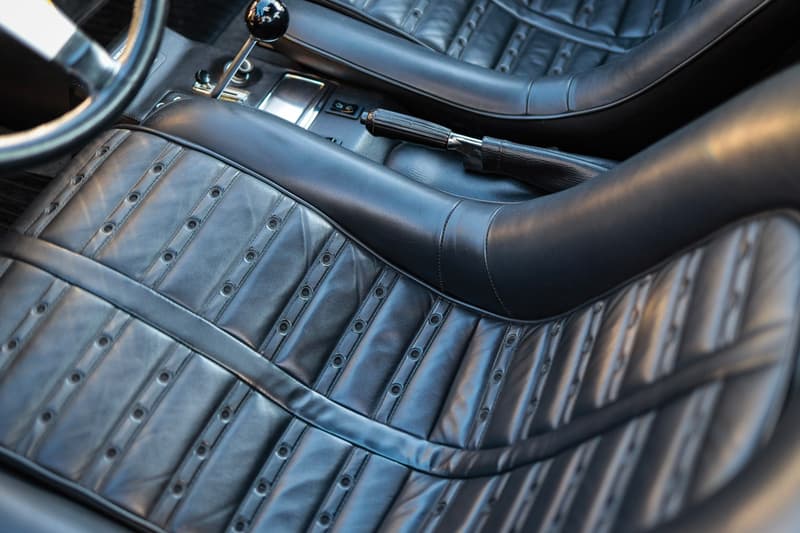 18 of 23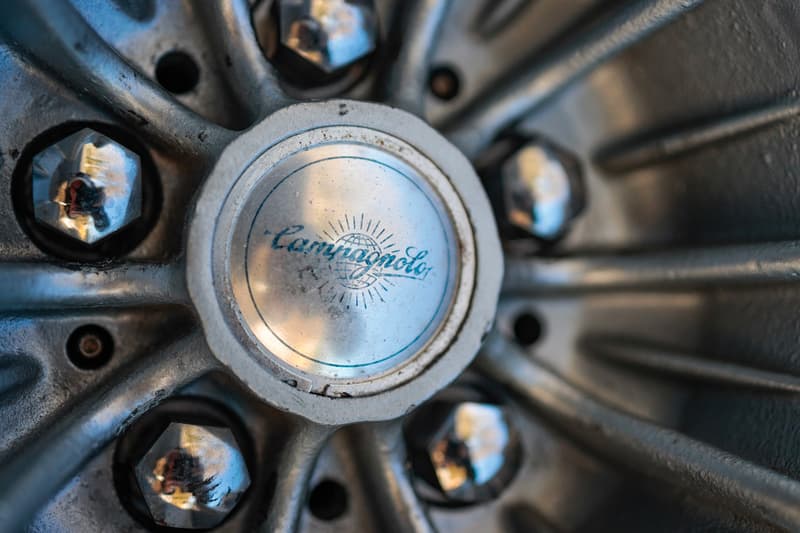 19 of 23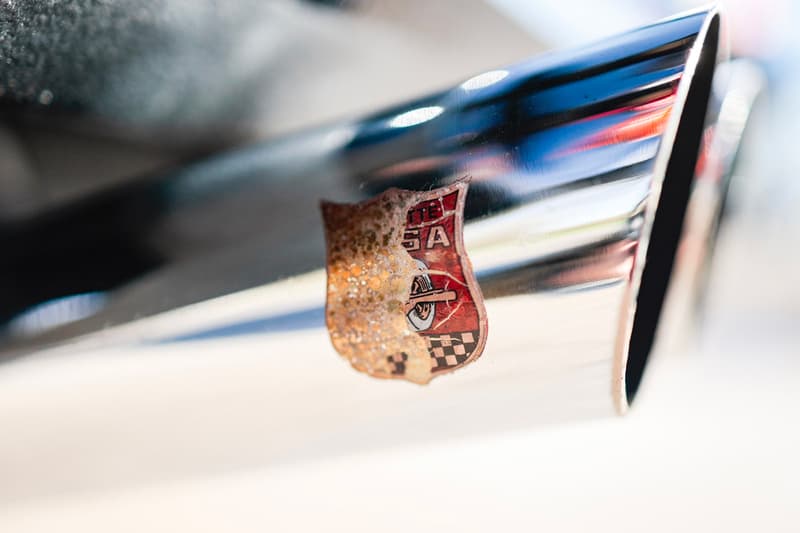 20 of 23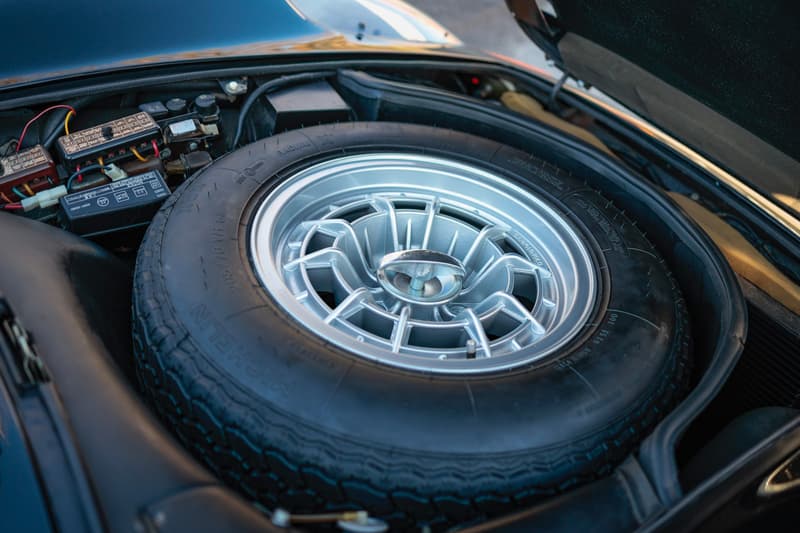 21 of 23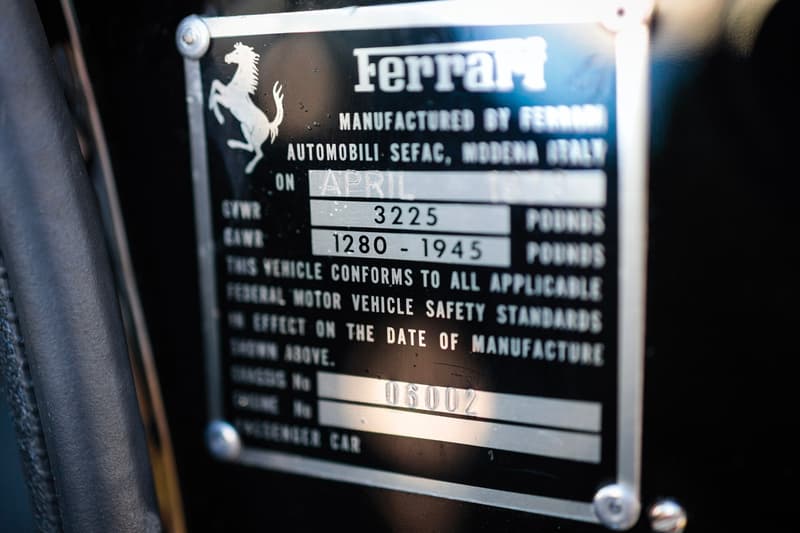 22 of 23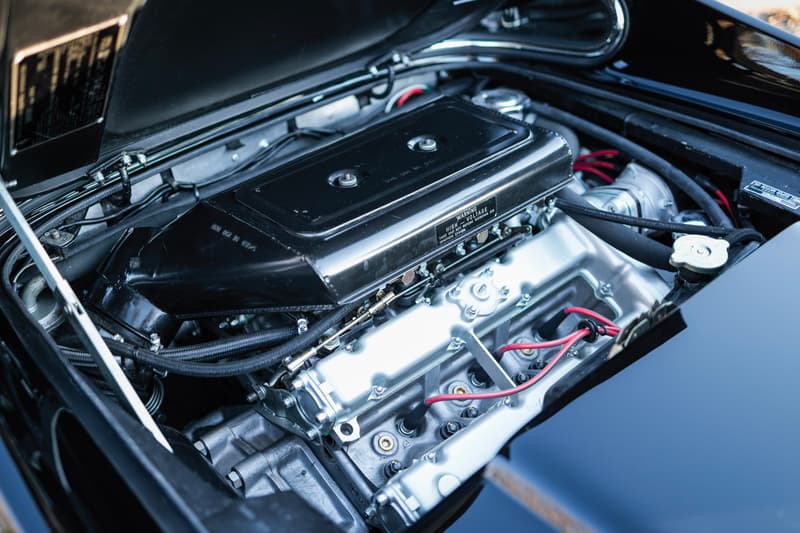 23 of 23
In 1973, two years after upgrading its mid-engine sports cars with a 2.4-L V6, Ferrari debuted a convertible option, coming in the form of the Dino 246 GTS. Now, car collectors have a chance to own this rare piece of automotive history thanks to an auction at RM Sotheby's.
The classic car first left the Prancing Horse's factory on September 11, 1973, and was shipped to Willaim F. Harrah's distributorship. It then moved to the Ron Tonkin showroom in Portland, Oregon, where the car earned 48,000 miles over 20 years in California when it was subsequently sold to Tonkin's cousin in San Francisco. From the '90s onwards, it traveled across Japan and Switzerland, finally ending up at RM Sotheby's in Paris today.
Originally painted in Giallo Fly yellow paired with a grey interior, the racer has been recently refinished into a sleek Nero black, coupled with a matching interior. Its chassis number — 06002 — also received a Ferrari Classiche certification back in October 2018, and the original gearbox still remains intact, while the engine has been replaced with a period-correct unit.
For those interested, this 1973 Ferrari Dino 246 GTS is now up for auction over at RM Sotheby's, with an estimated price ranging from €380,000 EUR to €420,000 EUR, or roughly $419,435 USD to $463,586 USD. Head over to the auction house's website to learn more.
Elsewhere in the automotive world, Tesla's stock price saw a sudden plummet in the last few minutes of trading yesterday.