Burna Boy Drops Infectious New Song "Odogwu"
Marking his first track of 2020.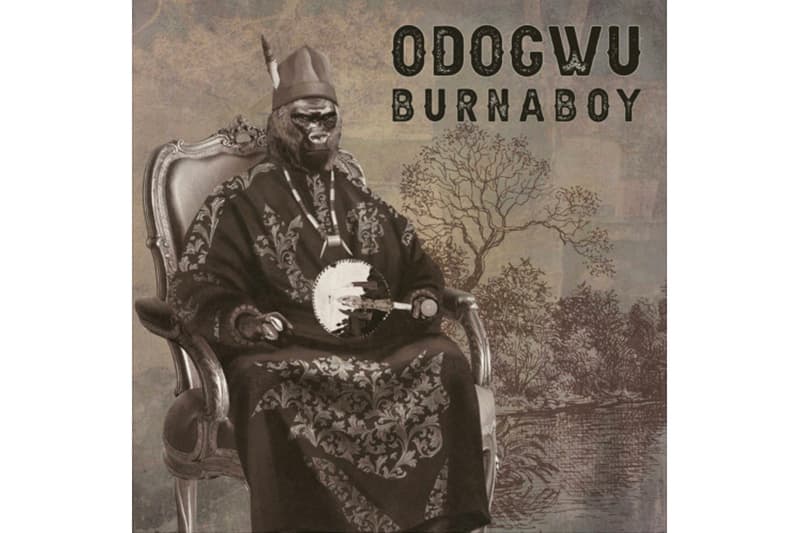 After just releasing rich visuals for "Secret," featuring Jeremih and Serani last month, Burna Boy is back with a brand new track — "Odogwu." The song marks the first track of 2020 for the Nigerian singer-songwriter, following a very successful year that included highlights like his 2019 Grammy nomination as well as the more recent BRIT Awards 2020 outing.
Clocking in at a little over the three-minute mark, "Odogwu" boasts lush midtempo instrumentals laced with syncopated percussions and crisp guitar riffs that work together to produce a vibrantly layered sound. The arrangement was made by afrobeat producer Kel P, and Burna's auto-tuned vocals and charismatic flow blend seamlessly with the infectious groove. "Odogwu" is Igbo for "Hero" in English. In the song, Burna writes about his successes, penning lyrics like "The diamond shinning on every ring you see" as well as a catchy hooks like, "Say na who they draw the map eho / you are looking at the champion" and "Where they girls na shaky nyansh eho / Wey the person, wey the cash e ooo."
Scroll below to listen to Burna Boy's latest track "Odogwu" on Spotify and Apple Music below.
In other music news, Shabazz Palaces have announced its latest album The Don of Diamonds Dreams.