Soccer Mommy's 'color theory' Brims With Pithy Pop-Punk Flair
Listen to Sophie Allison's sophomore offering now.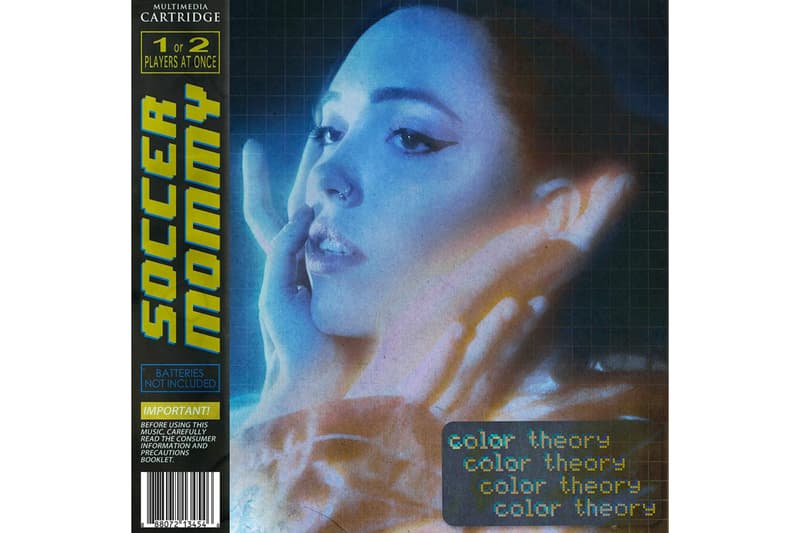 Soccer Mommy, real name Sophie Allison, has slowly grown a cult following over the past couple years following the release of 2018's Clean, offloading visceral poetics that relay the innocence of youth over instrumentation that takes note of the 2000s' pop-punk centerpiece. After announcing her forthcoming album earlier this year with the release of "circle the drain," Soccer Mommy has now shared her sophomore album, color theory.
Neatly packed into 10 tracks, color theory is a stark evolution of Allison's idiosyncratic sound. In a recent New York Times piece, Allison notes that the album is effectually divided by three colors. "Blue for sadness, depression and heartbreak; yellow for paranoia and illness, mental and physical; and gray for death." She went on to note that the album's first four tracks are blue, the next three yellow, and the last three tracks as gray. Much of this explanation helps in showcasing Allison's evolution as a songwriter wherein she develops upon the melancholy of growing up.
The previously released "circle the drain" expels upon this motif of youthful depression and mental health, with Allison singing "Things that feel low sometimes/Even when everything is fine." On other tracks like "Lucy" — playfully named in reference to Lucifer — Allison showcases the struggles with her inner demons. "Succumbing to evil/I thought I could never be/I look in the mirror/And the darkness looks back at me," she croons.
Allison's lyrical content on color theory remains starkly positioned in regards to life's growing pains through the telling of memories and ideological underpinnings, with refined guitar acoustics, electronic blips, and heart-rendering melodies stimulating her artistic growth. "To me, it sounds like the music of my childhood distressed and, in some instances, decaying," she shared about color theory in a press release.
You can stream color theory below. Soccer Mommy begins her North America tour later this month — date and ticket info can be found here.
For more new music, Gorillaz have shared a new single alongside Fatoumata Diawara ""Désolé."