ViacomCBS International Studios Announces Upcoming Cristóbal Balenciaga Series
Centered around the life of the famed designer known as "The Master" of Haute Couture.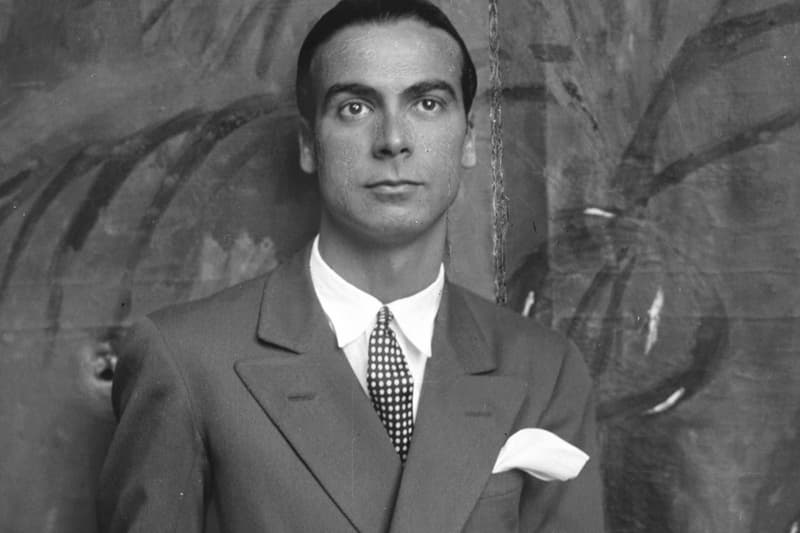 Continuing to add to the projects it has in development, ViacomCBS International Studios has now announced that it is working on an upcoming series centered around Cristóbal Balenciaga.
Now in development, the scripted series will chronicle the life of the famed Spanish designer behind the popular Balenciaga fashion house now owned by Kering. With James Kent set to direct and Rebecca Pollock and Kas Graham serving as writers, ViacomCBS International Studios' latest project will be executive produced by Frida Torresblanco of Braven Films.
Production for the first made-for-television series depicting "The Master" of Haute Couture's rise to becoming one of the most admired and influential fashion designers of all time is set to begin in 2021. Despite leading a revolution in fashion with his precision skill and perfectionism, Cristóbal Balenciaga was known to be very private and elusive, having given only two press interviews during his 50-year career.
Born in 1895 in Getaria, a small fishing village in the Basque region of northern Spain, Balenciaga was introduced to fashion by his mother, a seamstress with clients that included the most fashionable and noble families in the area. In 1917, at the age of 22, he established his first fashion house in San Sebastian, and later opened fashion houses in Madrid and Barcelona, before moving to Paris in 1937 where he was brought into contact with a cosmopolitan clientele of tremendous social, economic and cultural importance. In the 1950s, Balenciaga unveiled never-before-seen styles and shapes, which were considered radical designs at the time, but gradually were refined and considered fashion staples for every season, marking fashion in the central decades of the 20th century.
The Cristóbal Balenciaga series is just the latest in ViacomCBS International Studios' development of timely, relevant projects. Under the direction of JC Acosta, President, VIS, and President, ViacomCBS Networks Americas, the studio looks to shine a light on some of the most culturally influential individuals, artists and creatives, whose impact far exceeds their lifetimes.
For more entertainment news, Peter Dinklage is set to star in The Toxic Avenger reboot.