Tyga Launches OnlyFans Management and Lifestyle Company
The rapper joined the platform in September 2020.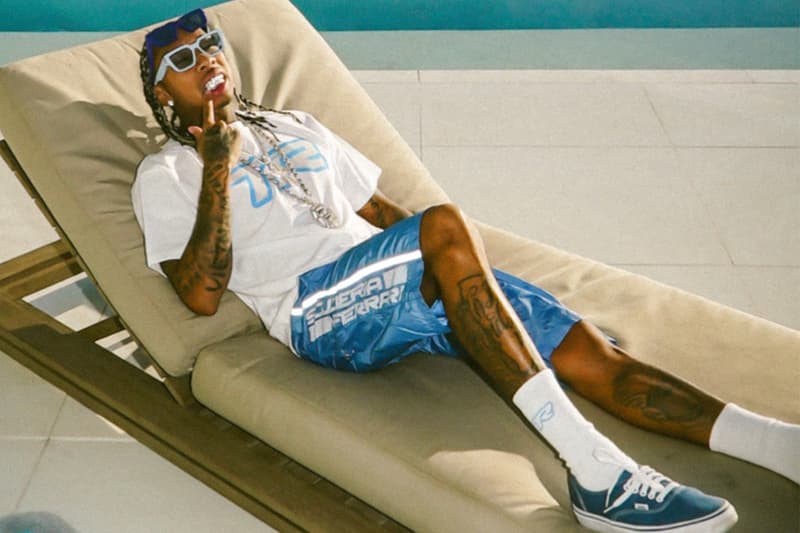 Tyga has officially launched his OnlyFans management and lifestyle company, Too Raww.
The rapper's new endeavor arrives just a few months after he joined OnlyFans himself. While it didn't specify what management services Too Raw offers, Tyga revealed that he will personally be very involved with the company. "I had a vision of turning Too Raww into an empire that is not only about management, but can be a full-service lifestyle creative company," he said in a statement. "Everything Too Raww is my own personal taste and aesthetic, I will be hands on creatively and with the management aspect."
He continued, "The concept of OnlyFans has allowed people to connect with their fans on a more personal level, and it's allowing for more content driven engagement. I'm having a lot of fun with this so far."
Tyga offered fans an uncensored look into his life when he joined OnlyFans, and is one of the numerous figures to be part of the platform. Cardi B and Bella Thorne joined the subscription platform in August 2020, and Michael B. Jordan is supposedly interested in being part of OnlyFans as well.
Elsewhere in entertainment, the Dune producer is looking to sue Warner Bros. over its decision to premiere the film on HBO Max.