Yasiin Bey Makes Rare Appearance on Navy Blue's "Breathe"
A cut from Sage Elsesser's latest full-length release 'Songs of Sage: Post Panic!'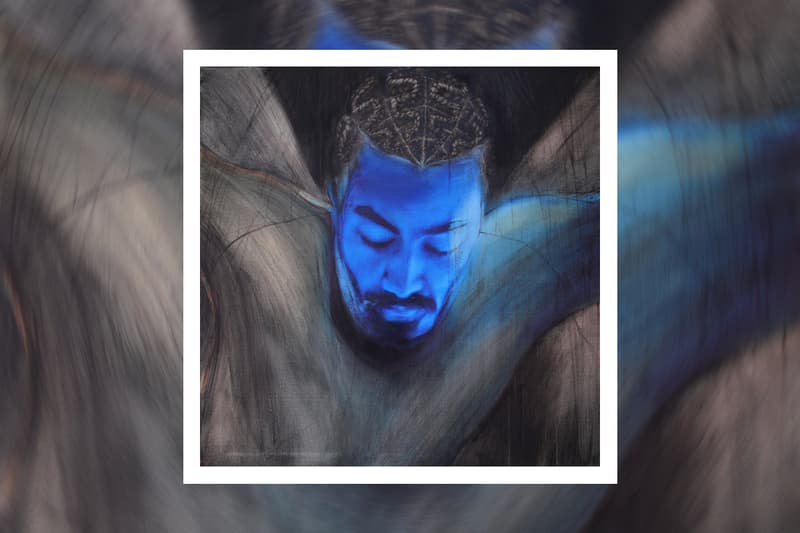 Navy Blue (Sage Elsesser) has enlisted the great Yasiin Bey (f.k.a. Mos Def) for "Breathe," a cut that appears on his most recent full-length release Song of Sage: Post Panic!.
Clocking in at approximately under four minutes, the track features production from Animoss and hears the two deliver introspective verses. Navy Blue pays respect to Eric Garner, the Black man killed by police in July 2014, and also reflects on important moments and figures in his life: "Take Sage for examplе, fallen victim to his pride / Papa on a mantle / Thе warmth of his smile bring tears to my eyes / The war of a long life, cry if you gotta / Most the trauma tied to my father." Meanwhile, Yasiin Bey adds a profound bridge calling for togetherness, rapping, "You in the place to be / We in the place to be / I'm with you and you with me / And that's the place to be."
"Breathe" is just one of the many musical projects Bey has up his sleeve. A 2019 interview confirmed that he has quite a number of unreleased material from Black Star, Mannie Fresh, Madlib and MF DOOM to name a few. "I have these really special projects," he said. "I still have them — Black Star, Mannie Fresh, stuff with me and DOOM on the low. I have stuff with me and Madlib, I work with [Robert] Glasper and Trill. But it's all for me, and solely for me, it's about a matter of placement. Where things go. For me, these works are living organisms. Putting them in the proper environment is just as key as making useful work."
He continued, "So for me, where it goes is just as important as what it is, particularly at this point," he continued. "To some degree or another, it's always been that way for me. Who are our partners in this? What are our shared objectives and goals? How are we looking at this? Are we making the same movie, film, album, concert? What are the principles of importance to us as a group?"
Stream Navy Blue and Yasiin Bey's "Breathe" on Bandcamp below.
Elsewhere in music, Kid Cudi's "Beautiful Trip" made history on the Billboard Hot 100.