Kylie Jenner and Kanye West Are 'Forbes' Highest-Paid Celebrities of 2020
Separated by a $400 million USD gap.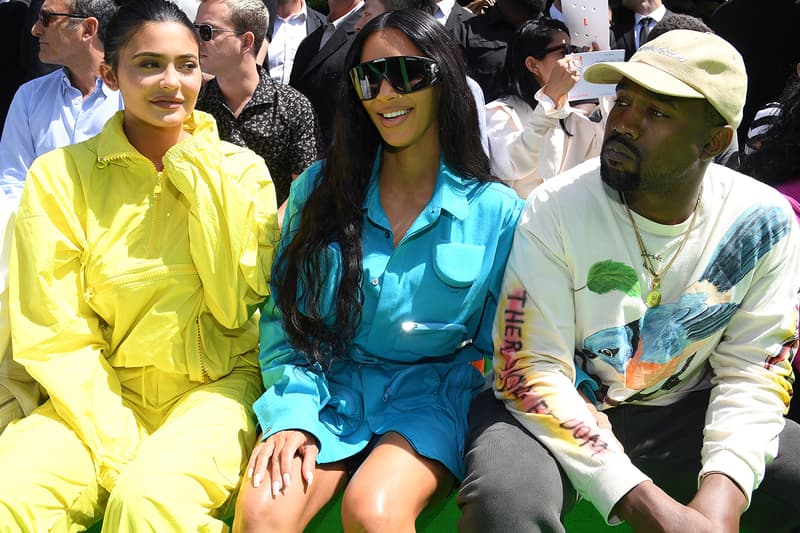 Kylie Jenner has officially been named Forbes' highest-paid celebrity of 2020, earning a whopping $590 million USD this year. Trailing the 23-year-old by over $400 million USD is her brother-in-law and artist/fashion designer Kanye West, who took home $170 million USD.
According to reports, Jenner earned a majority of her $590 million USD from selling a 51 percent stake of Kylie Cosmetics to multinational beauty company Coty in January 2020. Meanwhile, most of West's $170 million USD came from his YEEZY sneaker deal with adidas.
Just behind Jenner and West at Nos. 3, 4 and 5 are a trio of the biggest sports figures. Tennis champion Roger Federer took home $106.3 million USD and is the first tennis player on this year's list, while Cristiano Ronaldo earned $105 million USD to become the first team player to rack in $1 billion USD in his career. Barcelona's Lionel Messi follows suit with $104 million USD. Other sports icons joining the top 10 are Neymar at No. 7 with $95.5 million USD and LeBron James at No. 9 with $88.2 million USD.
Forbes further states that the world's highest-paid celebrities took home a combined total of $6.1 billion USD before taxes and fees — $200 million USD lower than the total 2019 figure due to the COVID-19 pandemic. This marks the first decline since Floyd Mayweather and Manny Pacquiao earned more than $500 million USD from their fight in 2016.
Take a look at the top 10 list below.
1.) Kylie Jenner, $590 million USD
2.) Kanye West, $170 million USD
3.) Roger Federer, $106.3 million USD
4.) Cristiano Ronaldo, $105 million USD
5.) Lionel Messi, $104 million USD
6.) Tyler Perry, $97 million USD
7.) Neymar, $95.5 million USD
8.) Howard Stern, $90 million USD
9.) LeBron James, $88.2 million USD
10.) Dwayne Johnson, $87.5 million USD
Elsewhere in entertainment, HBO Max is removing Chappelle's Show from its slate.