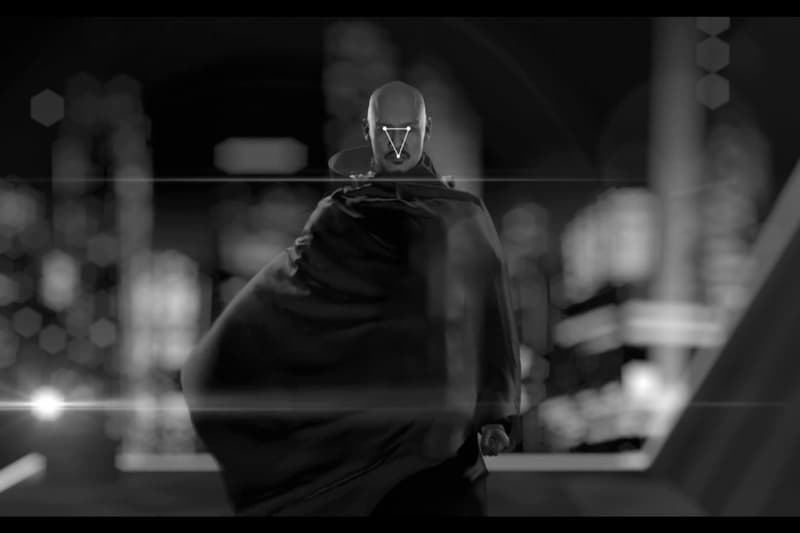 ACRONYM and ROG Explore the Future in a New Online Exhibition
The first works showing in the on-going program debut today.
---
Following a joint ASUS ROG Zephyrus G14 laptop in September, ACRONYM has teamed up with Republic of Gamers to launch SKY ANY COLOUR: an online exhibition of works by over 50 artists and designers. The works, curated by ACRONYM, explore humanity's complicated relationship to the future.
"The ACRONYM design process is rooted in a fundamentally optimistic vision for the future. This isn't because we think the world is perfect, far from it. But to achieve a better future, we have to believe the future can actually be better," Errolson Hugh says of the project in a statement. "We explore this idea in our own designs and want to invite other creators to explore it in their own ways."
The participating creatives were broken into small teams where they each chose a different format with which to explore the theme. These initial works, first showcased on the collaborative ASUS ROG x ACRONYM laptop, form the foundation for what will be an ongoing rollout of film, animation, music, graphic and photographic works into the early months of 2021.
ACRONYM also partnered with the talent incubator HXOUSE, co-founded by The Weeknd alongside creative director La Mar Taylor and Ahmed Ismail, to invite five of HXOUSE's emerging creatives to participate in the project including photographer Reuben Wu and Pussy Riot's Nadya Tolokonnikova.
Visit SKYANYCOLOUR.COM to check out the first batch of projects, and follow the exhibition's Instagram to keep up-to-date on new project releases.
And revisit ACRONYM's commemorative 20th anniversary evolution jacket from earlier this fall.