Hindu Activist Calls Louis Vuitton's Cowhide Leather Yoga Mat "Hugely Insensitive"
Urging the luxury fashion to apologize and pull the item.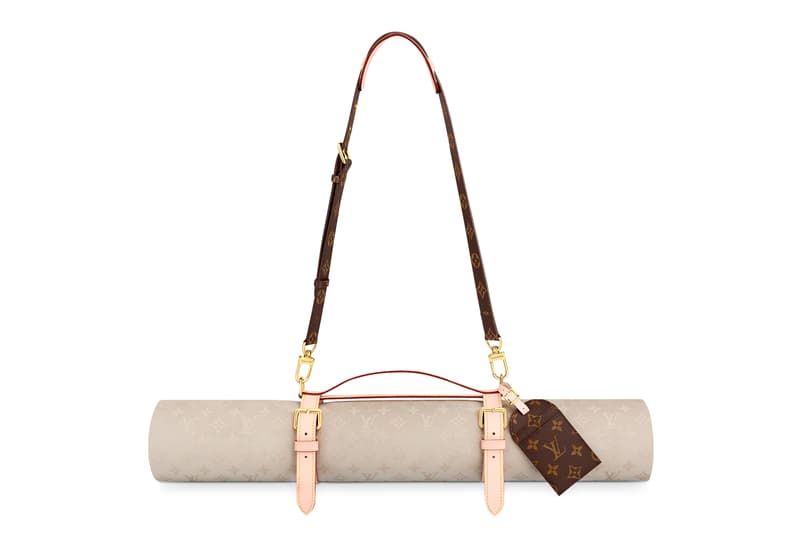 Louis Vuitton has found itself in trouble after upset Hindus called the luxury fashion house for using cowhide leather to construct its recently released Yoga Mat.
Hindu religious statesman, activist and President of Universal Society of Hinduism, Rajan Zed, called the $2,390 USD luxury item "highly inappropriate." Noting that the yoga mat "seemed and offending two serious concepts of Hinduism—cows and yoga—and is hugely insensitive to Hindu feelings.
Zed also highlighted how wrong performing yoga, a profound, sacred and ancient discipline introduced by Hinduism, on a mat made from a killed cow, a sacred and long venerated animal of the religion, is a case of "religious appropriation." Marking the Yoga Mat as sacrilege and an item that ridicules serious spiritual practices of an entire community.
Rajan Zed is calling for Moët Hennessy Louis Vuitton (LVMH) CEO Bernard Arnault, Louis Vuitton CEO Michael Burke and Louis Vuitton Executive Vice President Delphine Arnault to issue a formal apology and pull the item as it goes against its the concept of ethical responsibility included in the company's "Acting Responsibly and with Social Awareness" section of its Code of Conduct.
Louis Vuitton has not yet issued a statement regarding the outrage over its Yoga Mat.
In case you missed it, fake Dior x Air Jordan 1s, Beats and Viagra were seized in a $32M USD customs bust.