Baskin Robbins Japan Is Ringing in the New Year With Pokémon Ice Cream
A free Pikachu-themed bowl with every purchase.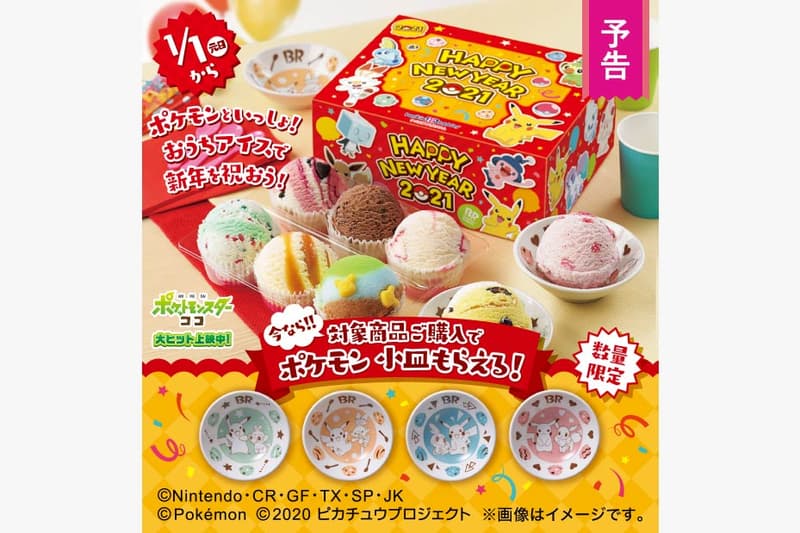 Basking Robbins Japan is celebrating the arrival of 2021 with the release of a special Pokémon ice cream variety pack.
Coming in either a small or regular scoop variation, the pack either contains 6 or 12 scoops in the carton and will include up to four free Pikachu bowls depending on the size of the order. Each flavor is made to resemble one of the Pokémon that appears on the box including a special Pikachu-edition flavor in black and yellow.
Those in Japan looking to celebrate the new year with a pack of Pokémon-themed Baskin Robbins ice cream can hear to its dedicated page now.
In other food news, The Killers turn up the heat with four hand-made hot sauces.