Sole Mates: Slam Jam and Its ASICS NOVABLAST
The Luca Benini-founded powerhouse has made a name for itself with its collaborations, but it won't shout about it.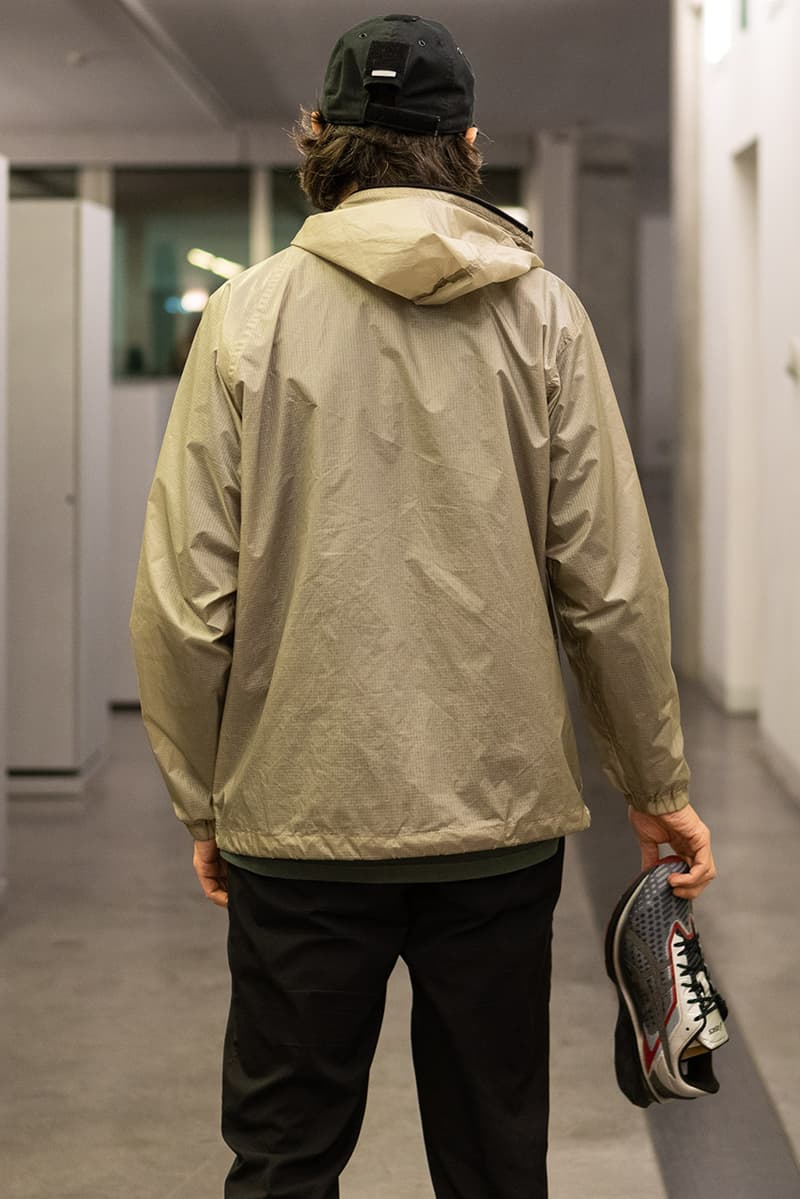 Sole Mates: Slam Jam and Its ASICS NOVABLAST
The Luca Benini-founded powerhouse has made a name for itself with its collaborations, but it won't shout about it.
Sole Mates is a weekly HYPEBEAST series that asks one simple question of its participants: "why do you love shoes?" Searching for a deeper meaning beyond hype, Sole Mates uncovers each subject's sneaker origin story, letting them wax poetic on why a particular shoe means so much to them.
---
Entities such as Slam Jam are few and far between. Whereas other companies tap pop culture and chase clout, Slam Jam decided from the very beginning that honesty and subtlety is the way forward for it to earn its cult following. Furthermore, Slam Jam practices what Sole Mates preaches. It's more than just loving shoes — it truly understands culture and it served as a core foundation for the industry we know and love today.
The store's beginnings are humble. Founder Luca Benini had a passion for the Air Jordan and Dunks when he was growing up, which led him to find out more about the subcultures and societies attached to these models. After noticing what was going on in cities such as London, New York and in Japan, Benini began to yearn for a new kind of fashion hotspot — something created from the heart, somewhere where he and his friends would like to shop, somewhere that conveyed a message that was true and not just some fad marketing ploy to play on the ever-present hype.  
Fast forward 30 years and Slam Jam has solidified itself as a major player in the streetwear boutique sphere. After countless collaborations, giving its space and name as a platform for up-and-coming brands, and by being an underdog, the Italian label has become a powerhouse for originality. 
This year alone, Slam Jam has produced a collaborative Nike Dunk High that's about as perfect as it can get (more on that later), it's continued to master its idea of the uniform with co-developed pieces from GR10K, and it's maintained its roots in Italy and subcultures with an understated capsule with CCCP. Coupled with its charitable efforts alongside Brain Dead and the support for all things OG (à la Northwave), Slam Jam is a collaborative vessel unlike any other. 
In this issue of Sole Mates, we speak with Slam Jam's marketing director Carlo Alberto Tinelli to not just talk about the history of Slam Jam and how it became a go-to for collaborations, but also about its recently-released ASICS NOVABLAST. As with all of Slam Jam's collabs, the NOVABLAST is a minimalistic shoe driven by a deeper message — lacking any hugely visible branding, switching the focus and being developed for its well-researched uniform. Here's what the Slam Jam x ASICS NOVABLAST is all about — with no detail spared.
HYPEBEAST: What kicked off Luca Benini's passion?
Carlo Alberto Tinelli: Luca Benini started getting into sneakers thanks to the Air Jordan and then he found out about Nike Dunks. In the late '80s, it was a Jordan thing for him, and then everything that followed further got him into sneakers as he was starting Slam Jam. 
New York, Los Angels, Tokyo, London: these four key cities were places where Luca used to go to start shaping the Slam Jam idea in the early days. He connected with entities like the Stüssy tribe, for example Fraser Cooke in London, alongside a group of people that started shaping street culture in the late '80s and early '90s. 
These cities are very different from Italy. What else was Luca Benini experiencing there, how did this further shape an early Slam Jam vision?
He was in the outskirts of Ferrara, Italy, where everything started. Before starting Slam Jam, Luca worked as a sales rep [for a brand] that wasn't that street-orientated, but he started to get enthusiastic about what was going on in hip-hop culture, art, and of course, music which is one of the main drivers of Slam Jam and Luca's inspiration.
"Slam Jam has always been referred to as an editor."
Everything started in the Ferrara outskirts. He started traveling and got into the subcultures that were rising in the U.S. first, then London, then Japan came a bit later near to the 2000s. 
How were these inspirations applied to Slam Jam?
Think about Public Enemy's "Don't Believe the Hype." Luca speaks of how mindblown he was when he heard this line. This is exactly what made him start looking for cool stuff that was way beyond product — Stüssy was one of the first to represent this value. Clothing is a vehicle of a message, and not the other way around. Public Enemy (even before the likes of Pink Floyd) was using music to convey a message. He saw that with brands too, and the first was Stüssy. 
Once he'd developed this vision for Slam Jam, and the brand was initiated, what was the response like?
It was very hard because he started importing and distributing brands from the U.S. across Italy, but at that time there were no stores capable of understanding that. There were sportswear stores that just provided goods and equipment for sport, and places where you could buy denim and stuff, or there were fashion boutiques. You couldn't imagine a T-shirt in a boutique, or a loose suit in a sportswear store. 
But then, thanks to brands that are long-standing partners such as Stüssy, Carhartt WIP and Nike, the market started reacting in the late '90s and 2000s that there was a niche that's into this kind of stuff. Now the market has changed massively, what was called urban-wear is now streetwear.
It's part of the establishment and is a proper category, and it's not going to leave any time soon. 
What was the turning point for Slam Jam?
There was a major shift of the paradigm in the early 2010s with the Hood by Air wave. There was that scene involving Billionaire Boys Club, NIGO, Hiroshi, the early 2000s was a very good moment and that was when Slam Jam started doing big things with Nike in terms of distribution and started its online presence. The market started to understand that there was something going on, coming from the streets, and ten years later it became widespread as a culture. 
Slam Jam became a vessel for collaborations in the 2010s. Did that further define the brand image?
Collaboration is a mindset for Slam Jam. Luca Benini portrays himself as an editor more than a creator. He'll always be looking for partners, he's a big fan of brands that are authentic to create meaningful partnerships. 
From the many collaborations, ASICS is an important one. ASICS is authentic in the running segment. It's a Japanese brand that's very aligned with us and our visions, too. We started collaborating with them in the early 2010s with the GEL-LYTE III and then the GEL-MAI, it's a longstanding partnership that we intend to continue for sure. 
Slam Jam has always been referred to as an editor. Luca started as a DJ, selecting tracks rather than being a producer, for example. Even in the clothing industry Slam Jam has worked with many partners, but you've never seen something with just the Slam Jam name on it. It's always been Slam Jam and an important partner that's great at being authentic. The relationships with Slam Jam amplify this mix and combination of elements. 
Is this what makes a Slam Jam collaboration unique? 
It's our mindset. It's important to collaborate but it has to be meaningful and authentic. We are not a big fan of pure co-branding exercises. We are now investigating the perfect uniform as part of our ongoing research into the concept of a uniform, how people, tribes, groups and so on, associate and get together to become like-minded through clothing. Every single collaboration you see is part of this major uniform project. 
Branding is an interesting aspect of Slam Jam. Its ASICS NOVABLAST collaboration has such a lack of branding, what is behind this?
First of all, subtle branding is something that you can see in every Slam Jam collaboration over the past five years or so. That's because we really think that the product itself and the details should do the talking, rather than the branding. We want to offer a product in collaborations that are wearable, and we think massive branding is really shifting the attention from what the product stands for. 
"We wanted to provoke a thought and offer our vision on things using minor details. We are maniacs about details."
That's why, with ASICS, we collaborated on the NOVABLAST which is a pure running sneaker. We tried to shift the context, how will this translate in a lifestyle scenario? We imagined it outside of the running context, so we thought about concepts around movement and speed which isn't necessarily related to performance, it can be associated with architecture, design, and daily life. We started thinking what does this mean for Slam Jam and ASICS?
How does the collaboration with ASICS signify a change for Slam Jam?
It's about not being the one who shouts in caps lock, but to offer something interesting. We wanted to provoke a thought and offer our vision on things using minor details. We are maniacs about details. Even the Nike Dunk we did has really subtle branding. 
Slam Jam stands to offer input, but asks people to think with their own minds. Details are very important because of this. 
How will Slam Jam's work change the collaborative world?
We are asking ourselves what clothing means today and what this means in the future. We see people's needs changing and evolving, movement is changing, how we travel, how we don't travel, this collaboration is really a part of our research into how clothing can impact people's lives. 
It is a running shoe that is aimed at performing during races, but we think it has a lot to offer in a lifestyle scenario. This is the major shift in general, seeing things or pieces of clothing from a different perspective, and seeing how they can apply to different scenarios. Think about Timberland and hip-hop culture, it was a boot for working in, but it became iconic within hip-hop culture — we think this approach is really interesting and this is what drives our ongoing research into uniforms and how we consume clothing.