Matt McCormick Releases 'Into The Distance' Hardcover Book
Featuring the artist's gestural cowboy drawings.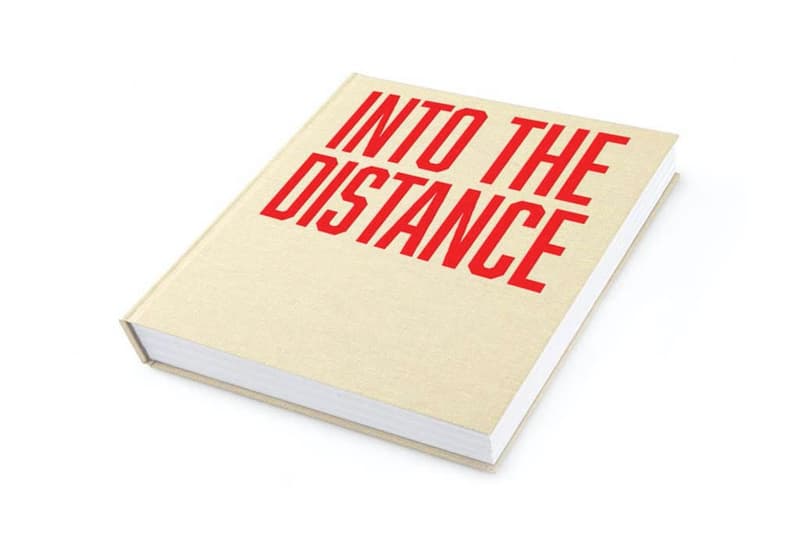 1 of 9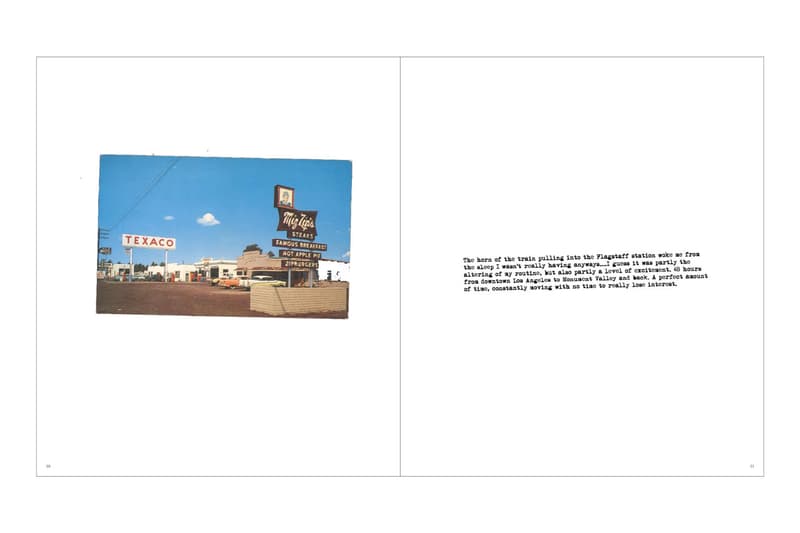 2 of 9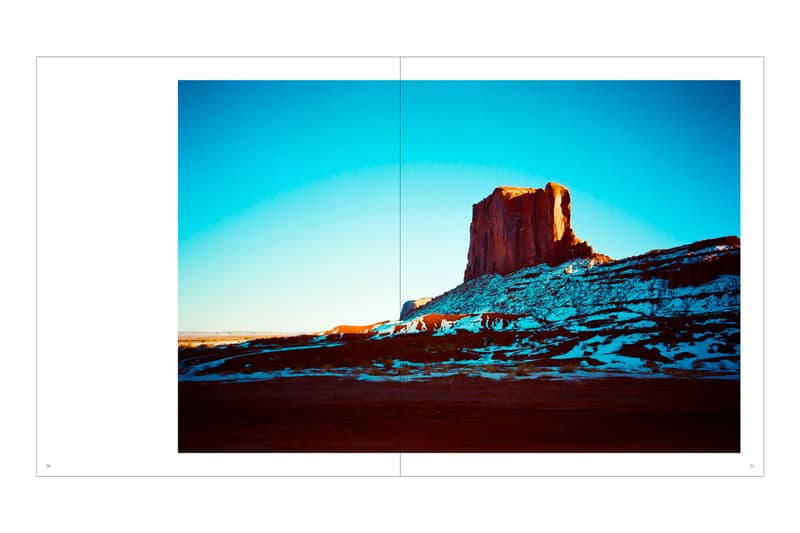 3 of 9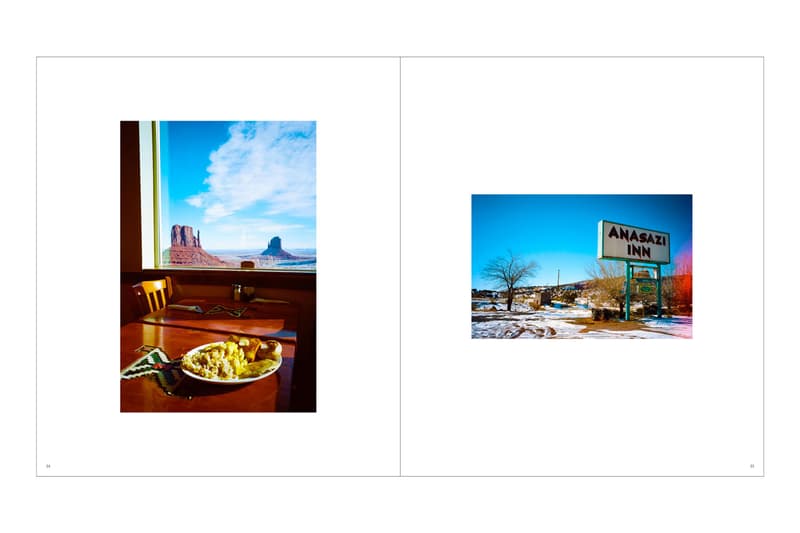 4 of 9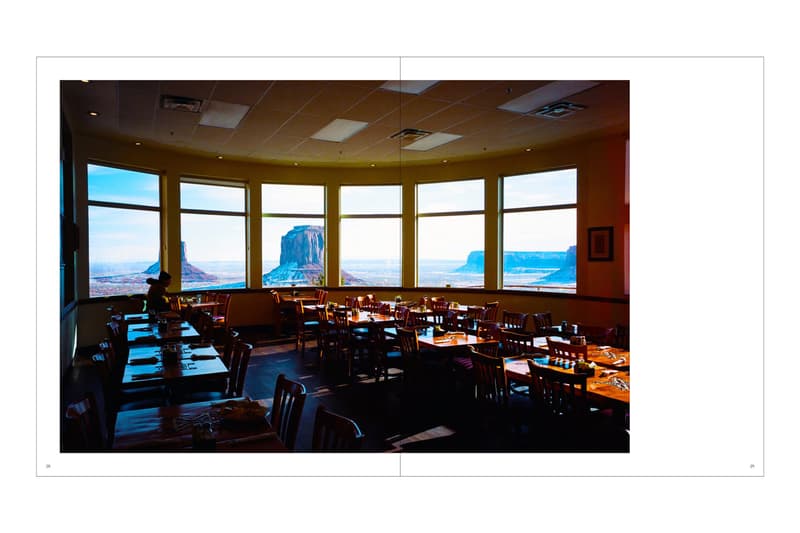 5 of 9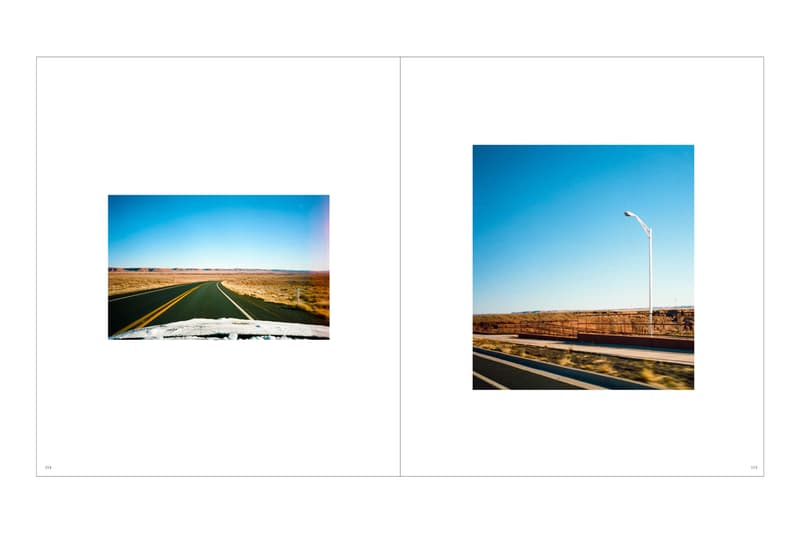 6 of 9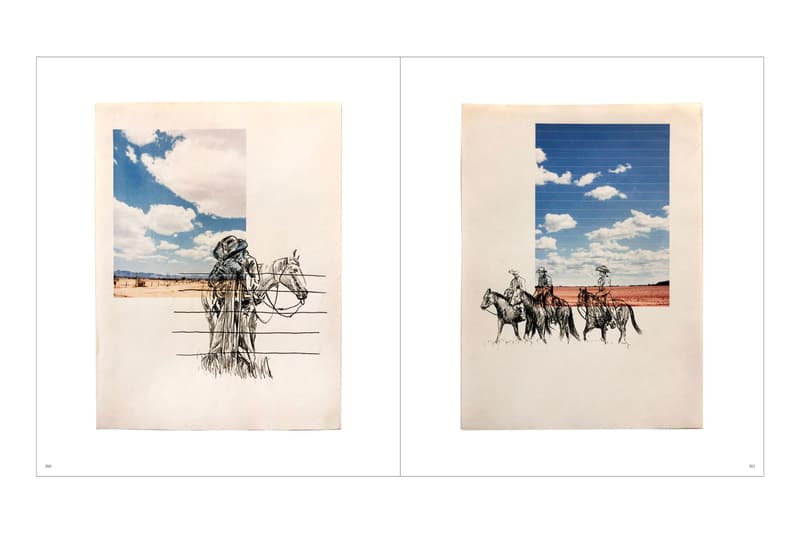 7 of 9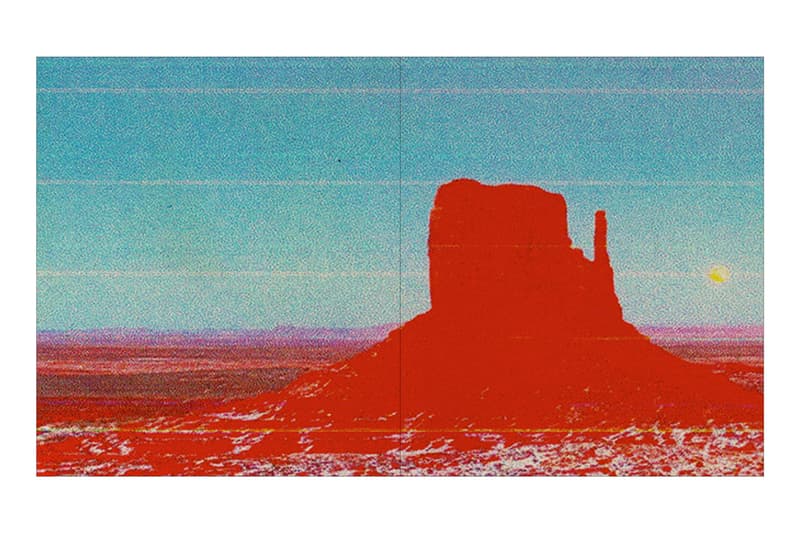 8 of 9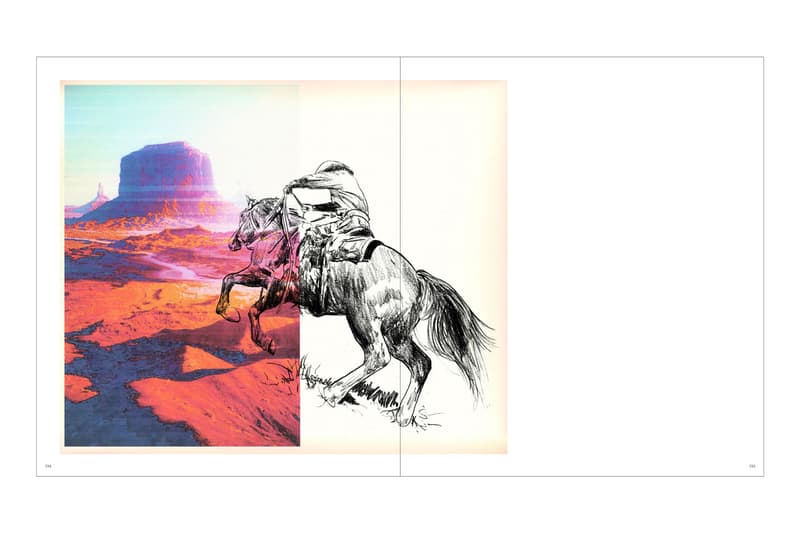 9 of 9
Los Angeles-based artist Matt McCormick just released a new hardcover book entitled Into The Distance. The 300-page tome features five years' worth of McCormick's gestural cowboy drawings set against found images from the internet of the distant American West. "Started in 2015, 'Into The Distance' was born out of a desire to create a body of work using modern-day technologies and at the same time retaining the timeless elements of the forefathers of the art of the American West, Frederic Remington, and Charles M. Russell," as per a statement.
McCormick used a damaged printer to create the backgrounds of his compositions which resulted in an affected image that references xeroxed punk flyers and mistakes made by human hands devoid of technological assistance and commercial imagery. Oftentimes, he would take trips to the South and Midwest to capture his own photographs to develop his works. "he contrast of the stark charcoal drawings with the crudely printed landscapes created a lasting combination that McCormick has continued to evolve in the five years of building this body of work."
The artist is fascinated by cowboys for a variety of reasons. "They started for me when I was a child as the ultimate example of what 'a man' should be, hardened by the elements, able to defend and support themselves from the land and their bare hands," he told HYPEBEAST in an exclusive interview. "I've continued to enjoy that side of it, but as I've continued to explore them further, I've discovered a deep-rooted symbolism in our culture that the character embodies."
Preorder a copy of Into The Distance now on Matt McCormick's webshop for $170 USD. Shipping will commence on December 18.
Elsewhere in art, LA-based artist and actor Joseph Lee released his first-ever limited edition sculpture.